The box has been plugged, sanded and we took a Dremel to the punky wood. I think all the holes are ready to be finished and so we move on to the tung oil. I usually have help with this part from my wife and my youngest daughter. They love to see the wood come alive as the finish is applied. This box has been pronounced "boxalicious" by my daughter who also says "it's so pretty it's like a wedding dress." So here are a few pictures.
.
.


This shows the setup I use for finishing a box. The tray has the painter's triangles under the top and bottom of the box. The brush is to flood on the tung oil.
.
.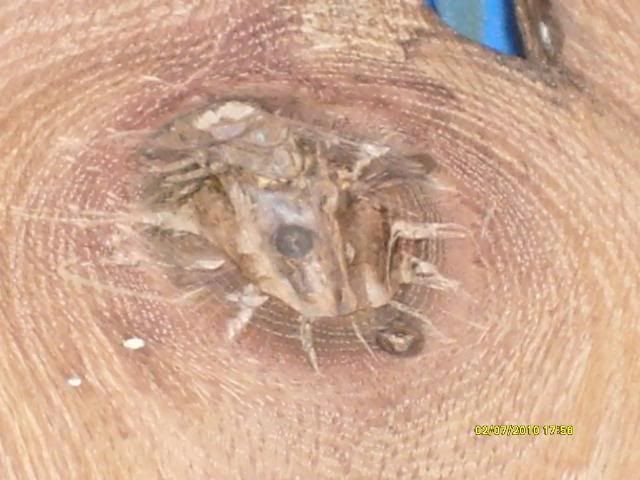 This is a closeup of some of the great rustic knots and grain.
.
.


Another closeup.
.
.


The master at work. ;-)
.
.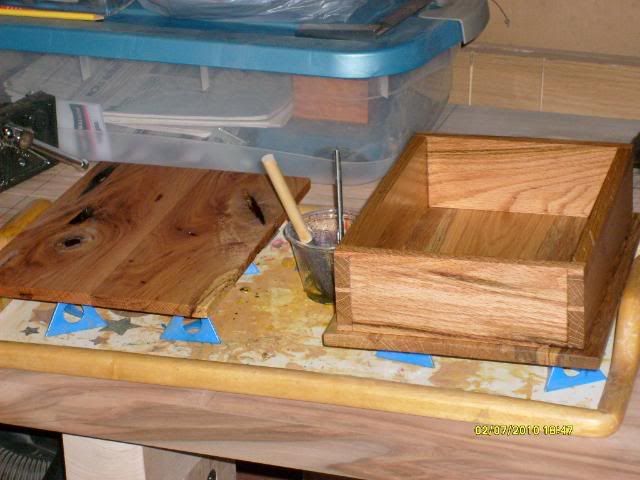 This is the first after picture.
.


Another after picture.
.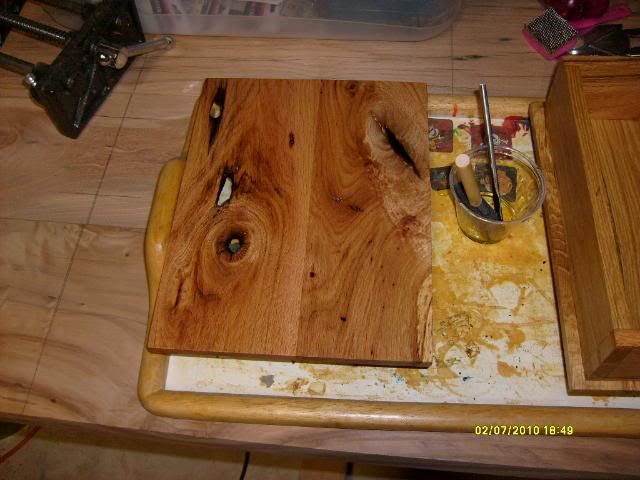 Final after picture.
.
.
I will be wiping, wooling, applying more, wiping, wooling, etc. for the next few days before attempting to attach the hinges. I'm a little concerned about the hinges and the rustic stuff interfering with each other. Hopefully, I can get them attached in a place that is solid and secure.
See you next time,
Jim
-- Jim
---