I blew out the hidden dovetail trench in the bottom of my bible box so I had to make a repiar. I picked a piece of the offcut from the sides or top, I forget which. The color matched pretty well I thought. Here are a few pictures of the repair process. I just cut little bitty pieces and glued them in the trench hole.
.
.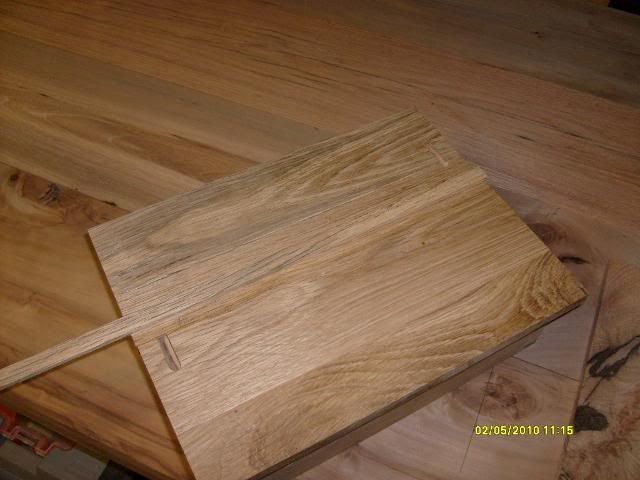 You should be able to see the offcut I used laying across the bottom of the box along side the two blowouts.
.
.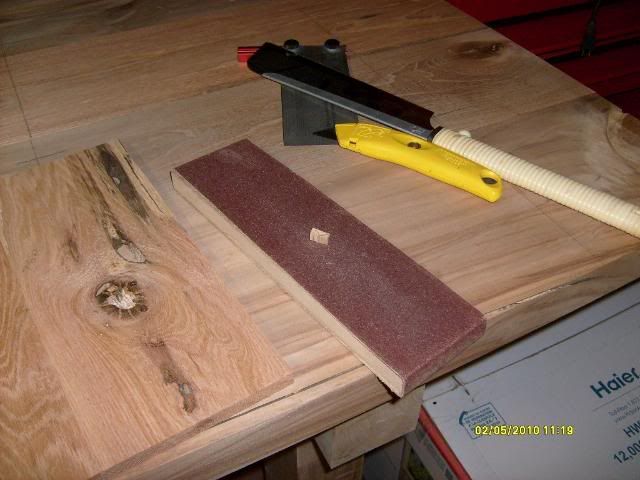 This one shows one of the patch pieces on the sanding block I used to help make them fit.
.
.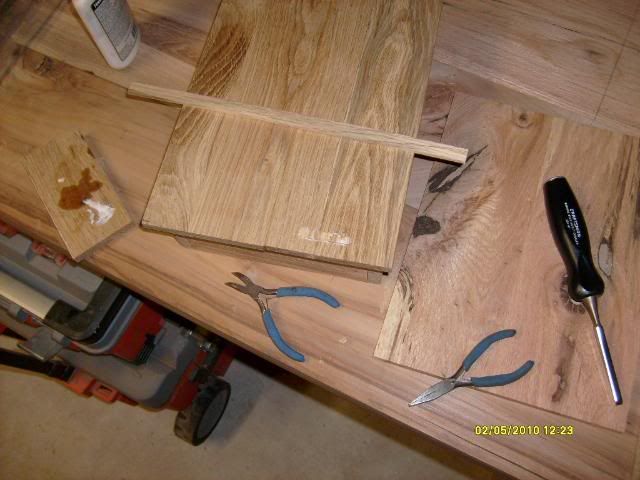 Patch pieces glued in the trench holes.
.
.


After drying and sanding flush. Still pretty obvious I think. Oh well.
Next time I should had the lid and bottom sanded and ready for finishing. Maybe the patch won't look so obvious after I apply the finish.
Thanks for reading.
-- Jim
---