After making the dust trap and stop bar I painted those pieces and it made the rest of the sander look even worse. In the meantime I had ordered a 9inch disc to replace the one that was missing. So while waiting for the disc to arrive I decided to do some painting.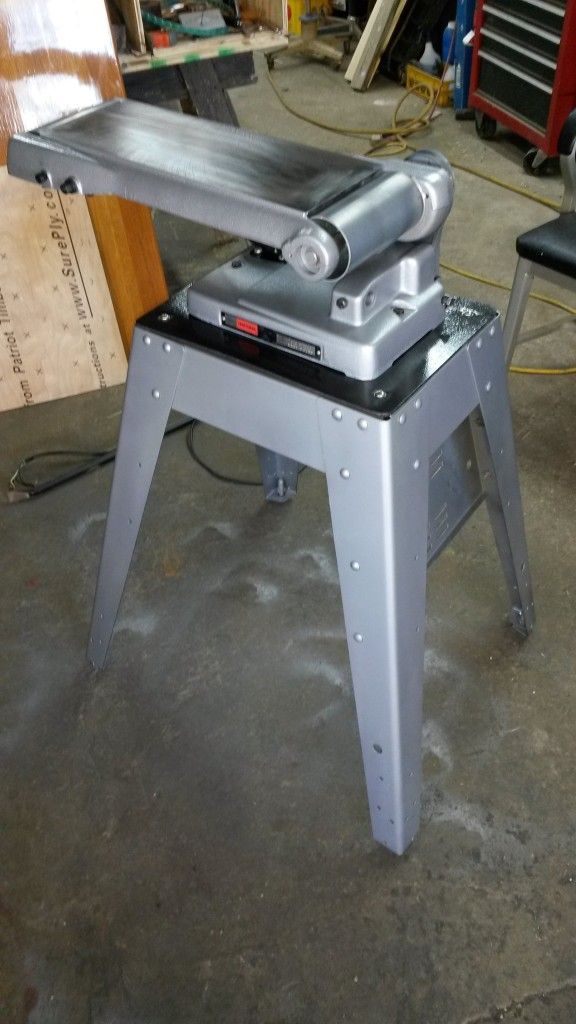 The old drive belt was pretty sad also so, while having it torn down I got a new one. Decided to go with a link belt. Never used one before. Can anyone tell me if those belts run better in a certain direction? I may need to turn it around.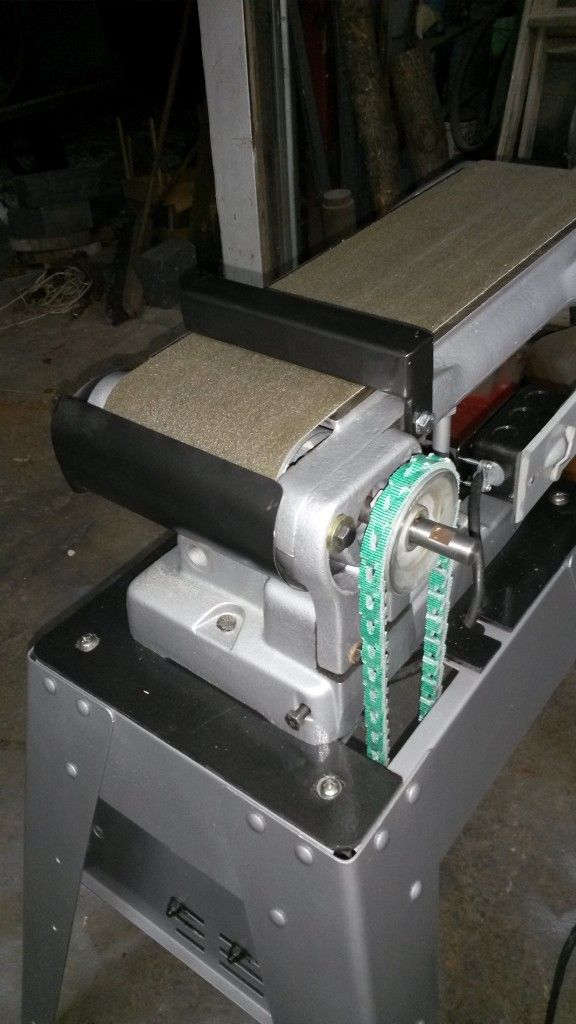 The old beast is starting to look a lot better!
Thanks for reading and taking a look at my progress!!!!!
Next comes the really fun part. Building the belt guard and dust trap for the disc.
-- Rod P.........OLD GUY......Learning new things!
---