So after about 11 years, I'm finally getting a (what I consider at least) decent table saw. This will be #5 for me, and hopefully the last for a long while. #1 was a cheap tradesman I paid $99 for. #2 was a delta TS350. That was a good saw (direct drive induction motor) but the fence and table were small. #3 was a delta 36-980. Good saw; served me well but I wanted to get a cabinet saw. #4 was a bosch 4100. Not a bad saw, but not great either IMHO.
My living condition prevents me from getting a full size 3HP cabinet saw (rented property, so adding 220 isn't viable for me) otherwise I would have had one a long time ago. So my choices were from the 110 pool. Cabinet mounted trunnions, a good fence and a riving knife were my only real requirements, so that left me with only a few choices.
After doing some searching I decided on the steel city 35950. Good fence, cabinet mounted trunnions, riving knife, good price. I ordered it from toolking via amazon for $1099 shipped. A few days later though, I get an email saying the saw is backordered until the 20th of march. All the while, the saw is still listed as in stock on toolking's website and on their amazon page.
By chance I was browsing amazon's table saw offerings and saw the steel city 35955 (same saw as the 35950 but with 50" rip capacity) for $958 and change shipped. I knew I'd have to cut the rails (no way I can fit a saw with 50" rip in my shop) but I'd be saving money overall, so I cancelled the toolking order and ordered the 35955.
It arrived yesterday, but unfortunately, all is not well. :-(
The cardboard box covering the saw was a bit beat up, but nothing serious, or so I thought…
After taking the box off: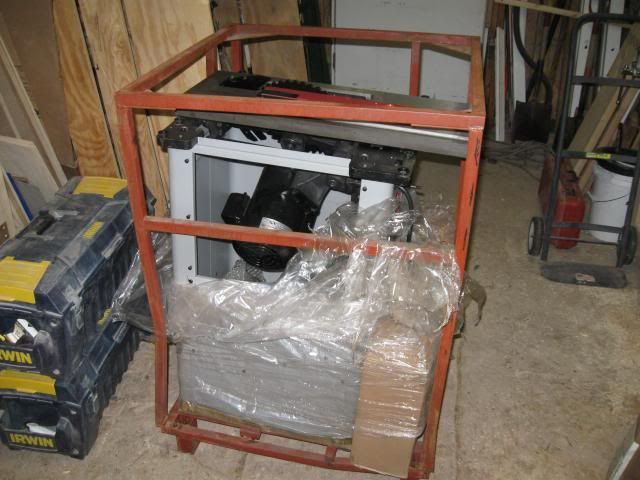 Not good. Looks like it flopped around in there quite a bit.
Another bad sign: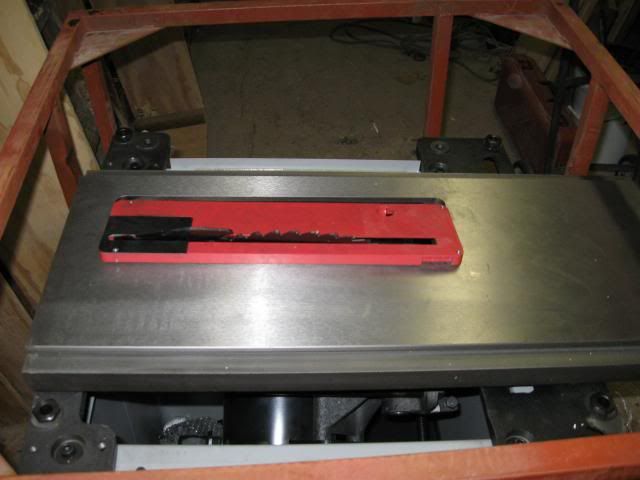 Yep something's not right confirmed:


And the big one: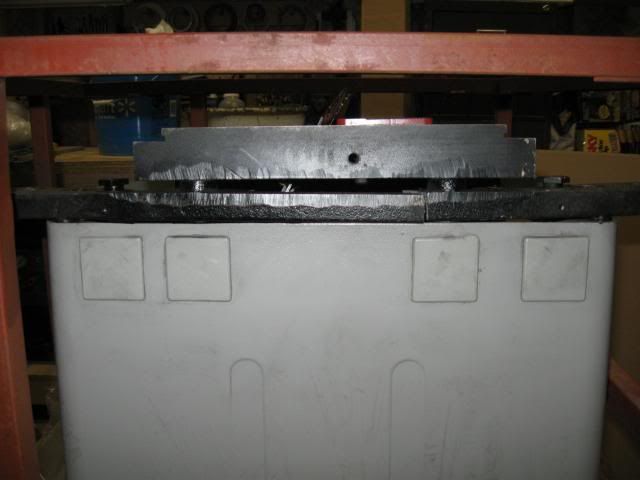 Close up: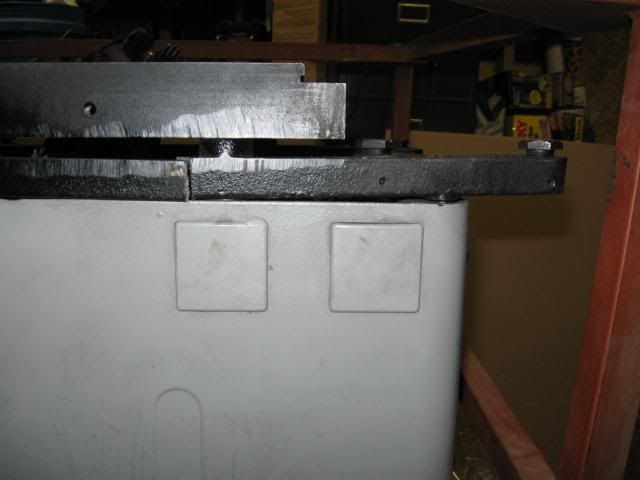 So I'm not too happy right now, but arranging a replacement from amazon was simple, and the new saw shipped the same day. It shipped from a different state via a different carrier, so hopefully this one goes over well.
I'll update once I get the new saw; likely this friday or next monday.
If #2 doesn't work out I'm not sure if I'll try for a #3 or just start saving for a PM1000…
-- He who dies with the most tools... dies with the emptiest wallet.
---