Hey guys,
I made quick work of a couple of restorations this week. This spokeshave was my Great Uncle's. He was a fine boat builder here in Newfoundland. Of course he died before I was old enough to learn anything from him. I did really enjoy putting this spokeshave back in service though. My father gave it to me, he couldn't get any good out of it. I forgot to get a picture of it before I painted it, I used Evapo-Rust on all parts besides the blade. I also flattened and sharpened the blade freehand on my water stones.
You can still see the amount of rust on the cap here:

First things first, I painted the body after the Evapo-Rust, then I began to flatten the bottom using sand paper and the worksharp. It took a couple of hours to get rid of all the corrosion: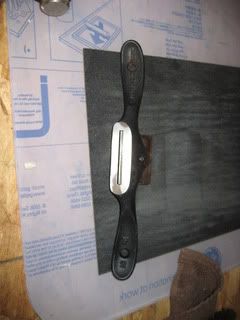 I flattened the face where the blade seats with a small file. I put the cap and all the screws in evapo-rust while I was doing this.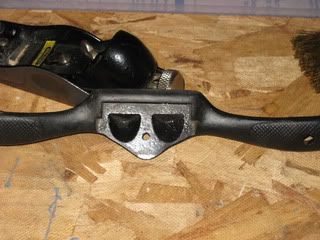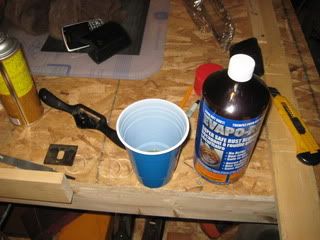 Time to check on the rusted parts. As you can see the evapo-rust works quite well. This was after 1.5 hours soaking. I will probably soak it overnight.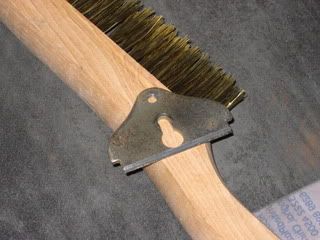 Now for a test. I'm pretty happy with the shavings. I played around with the depth a bit getting some different thicknesses

I find this one a bit of trouble to adjust. I got the best results by starting with the blade just inside the mouth and tapping it down slightly using a scrap of wood. I had the blade cap tightened slightly when doing so. I can see the benefit of having a model with an adjustment screw.
Thanks for reading guys, any tips are welcome!
Dennis
-- My fault, my failure, is not in the passions I have, but in my lack of control of them.
---