I just finished fettling my No. 5 Stanley. I don't know if it's a restoration as such….not much done in the way of looks. The plane is a WWII Stanley, japanning is 90%, no major damage to the tote or knob. She was very blunt and had a tendency to chatter alot. Here she is: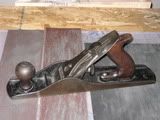 First off I flattened the bottom using grits 80, 120, and 220 which were glued to a piece of bullet proof plexiglass I brought home from work with some 3M Super 77. The sole was quite out of wack, however I did not want to remove to much material and open the mouth. I feel I got it to a point that is acceptable

Next off I flattened and sharpened the blade using my Worksharp 3000. I also ensured there was no gap between the chip breaker and the blade, giving it a sharp edge as well.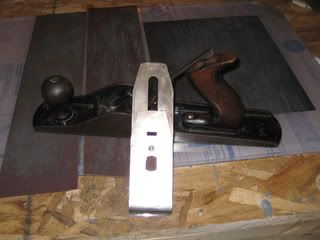 The tote was loose so I filed the main screw through the body down a little to remove the sloppiness: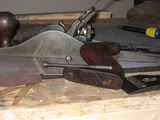 Next I filed any high points from the face and bottom of the frog as well as where it sits in the bottom casting: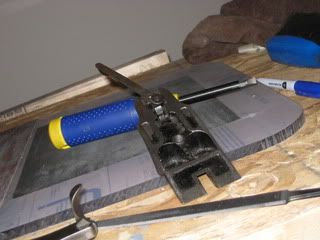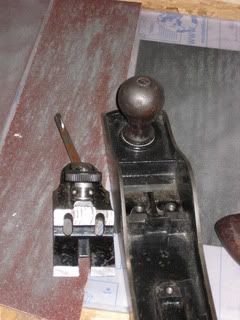 I lubricated all moving parts with a product called fluid film: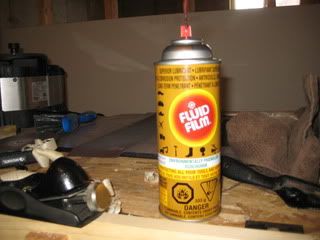 Here is the finnished product. She takes wonderful shavings, is chatter free, and easily adjusts from see through shavings to nice heavy ones. It's not a Lie Neilson, but it does me fine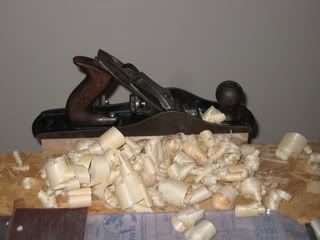 Any comment or criticism is welcome. I'm relatively new to this so I welcome any tips as well. Sorry about the picture sizes guys. I got it under control for next time ;)
Dennis
-- My fault, my failure, is not in the passions I have, but in my lack of control of them.
---