Well guys,
Let me start off by saying I have always admired old tools. There is something wonderful about holding a tool that a great craftsman may have used to make extraordinary with furniture a hundred years ago. Combine this with my new fascination with hand tools and I knew it was only a matter of time before I tried my hand at handplanes.
It started out with the Veritas apron plane, which led to many ebay purchases. I have to say I could not have dreamed of a better finnish than these planes provide. My days of sanding are over for the most part. I have done a little to improve the way these planes work although nothing has been done cosmetically. All have been sharpened and most have been properly fettled. Here they are:
Hopefully this works, I haven't uploaded a picture before!
We have a Stanley No5 and No4 from the 1940's, a "Made In England" No 4, 60 1/2 block plane, Veritas apron plane, and a No 51 spokeshave.
All of these were purchased from ebay besides the No 51 spokeshave and the Veritas of course.
As well I have these two on the way from ebay, should be here this week.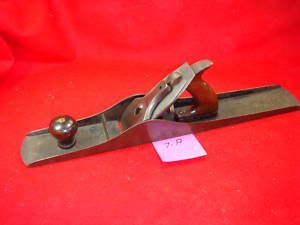 A Type 3 No. 7 Stanley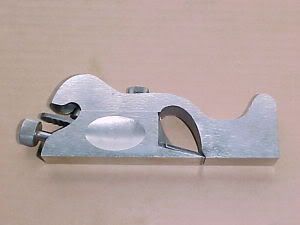 A No. 92 Stanley
I will be updating this blog with my progress as I finnish these planes as well as any more purchases. Right now I have my eye on two wooden jointer planes, a matching pair that have been painted green, yes blade and all! I would imagine some mainlander thought is was a novel idea to display these on their step when they found them at a yardsale for 10 dollars. One is about 36 inches long the other is 25 inches. I hope to pick these up the week. There is quite a supply of wooden planes in Newfoundland. Our ancestors were always behind the times, which isn't such a bad thing I suppose. It certainly makes for some interesting tool finds! Thanks for reading guys.
Dennis
-- My fault, my failure, is not in the passions I have, but in my lack of control of them.
---