I know many of us consider ourselves wood hoarders, but I have really stepped up my game lately and I would challenge anyone to try to compete. I won't bore you with the details of how I came across these various logs, but it has a lot to do with snagging neighborhood tress being cut down and lots being cleared for construction and then suddenly I ended up with the equivalent of a log truck load of various logs. I know a guy who has a small saw mill and paid him 300.00/day for on two separate days to basically go around my neighborhood and pick up logs I had secured at various houses nearby.
So, what I have now is English Walnut-lots of it, the whole tree; Willow-the lower 4ft of the trunk which is 28 inches across, and in great condition; Sycamore- 14 to 18 across 12ft long; Oregon Ash- lots-the whole tree and looks like it might have some figure; Flowering Plum; lower 4 ft of a plum trees super reddish color and super hard; dogwood; some apple, and a partridge is what someone seems to think is a pear tree, which is 12ft long and 14 to 18 across. I'm not convinced of the pear ID, and will post a question about it in the forum.
So, it's all sitting in a big pile with painted ends and I'm told I need to get it cut up and stickered ASAP. What? I impulsively collected these trees during a few week period of time when a bunch of trees were being cut down in my neighborhood. I didn't think it through to the end.
So, the guy who has the saw mill will let me stack it there for as long as I need (2 to 3 years). But there is the logistical problem of a) paying the sawyer 75/hr to cut all that wood. b) cutting a million slats of wood for stickers or buying them c) having the brawn to haul it from the saw area to the spot about 150ft away d) Covering it with plywood sheets (brawn needed again) and all the other details of properly air-drying wood.
I'm into this project now about 640.00. That includes having Ray, (the sawyer guy) tooling around the neighborhood with his 20 ft flatbed rig with his cherry picker crane truck, picking up logs from not so accessible places and hauling to his place about 45 miles from my house. That cost also includes cutting up one of the log that I was dying of curiosity about and as far as Im concerned has made it all worth while so far. (See photos in my forum question trying to ID what kind of wood it is).
I think it's safe to say that I am completely in over my head! And seriously, I feel like an addict, because if someone down the road cuts up another tree, I would probably be there arranging to have it picked up.
Now, Ray, charges 75.00/hour to do the cutting. I would then have to hire someone to help me stack it. All of this would take one full day for sure and probably two. So to get it cut and stacked will take a significant investment and unless I have it kiln dried, it will need to sit there for 2 to 3 years.
AND let's not forget the entire Walnut Tree stacked neatly in the rafters of my shop and a slew of other such collections of wood. Plus, I already have an entire Oregon White Oak Tree stacked and stickered on the side of my shop from last year when I cut it down from one of my rentals.
What the heck should I do?
Natalie
Photos: We filled that flat bed twice. There is some wood in there that will probably be deemed firewood.
That chunk of Willow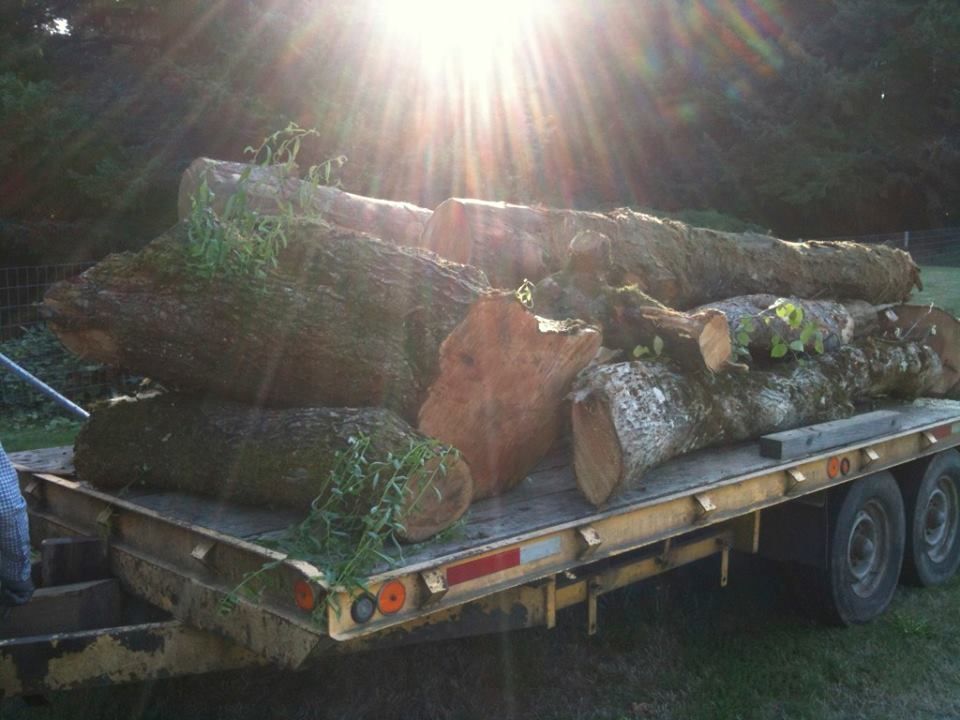 The log with the split is Sycamore and the other above and to the left is unidentified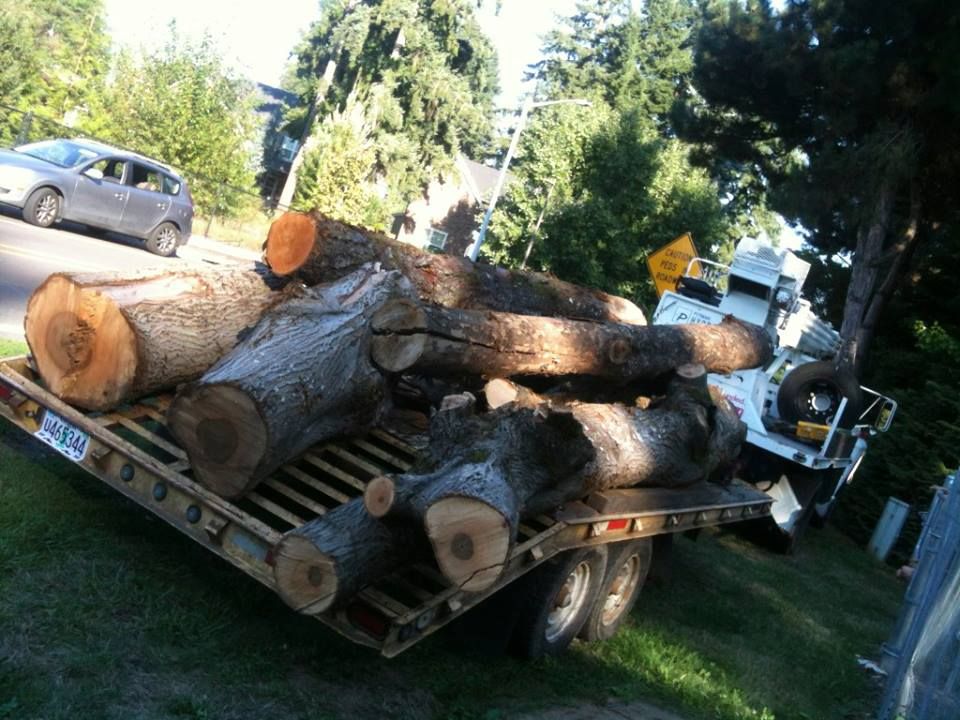 The Oregon Ash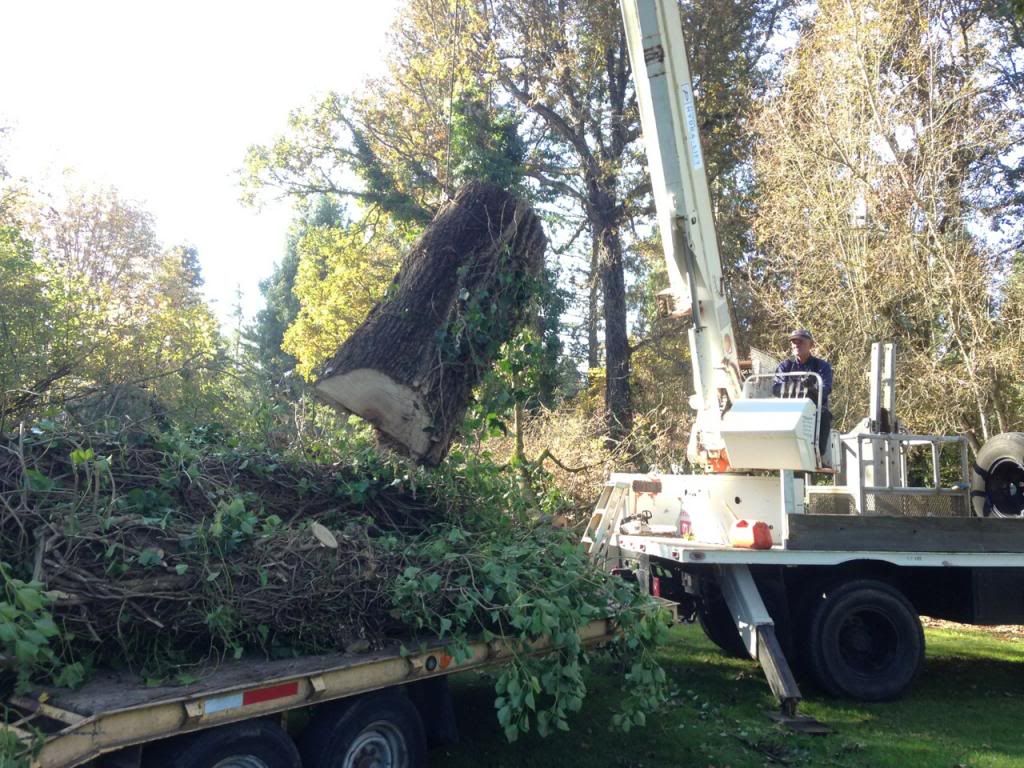 -- Natalie - My mind is like a bad neighborhood, I don't like to go there alone.
---