I've been waiting to send an update, because I just wanted to report good news, but I guess I just can't rush this process. Truth is, I'm not I'm not exactly much farther along than I was and that troublesome issue is not resolved. I keep getting infections that make me sick and weak. It has to do with an area under my skin that doesn't want to heal because of tissue damaged by radiation.
I'm sure you really don't want to hear the details, but the Dr is talking about a potential reconstruction method that would facilitate the healing of the tissue. It is an 8-hour surgery with a 6 day hospital stay. Needless, to say, I am not thrilled about that! I am going to put it off as long as I safely can, but it could be within a month. I am sending up last-ditch prayers to get the easy way out, so please join me in that if you are so inclined. At this point, I don't even care about reconstruction. If this would heal, I would never want to upset that apple cart again! But the reconstruction process may be the only way to get this resolved.
The good news is that about a month ago the dr finally said that activity restrictions weren't helping, so I have been doing a few things in the shop. I have been working on cabinets that will go just below my wood storage shelves. I put one together and mounted it with a french cleat. I doing fine until I was mounting it, and that was a bit difficult for my arms and chest muscles. So, I'll probably put them together but stack them up until I can get my hubby to help.
I thought I would spend some of this time posting my past projects on the LJ site, but I just haven't had the heart, and am trying to stay focused on my income earning business. Once I'm done writing chart notes and dealing with insurance companies and billing software, I usually want to get away from my computer. However, I thought I would post a shot or two of the cabinets I am making for my shop. I posted it in my other blog about my shop progress.
Thanks to all of you have taking the time to wish me well. I'll be done with this eventually and be able to close down this thread.
Natalie
Just for the heck of it, a couple pics of what keeps me happy: This is "Bampa" with Torsten and the R/C helicopter. Rowan is practicing his pitching. We had some great sunny warm days in April and May.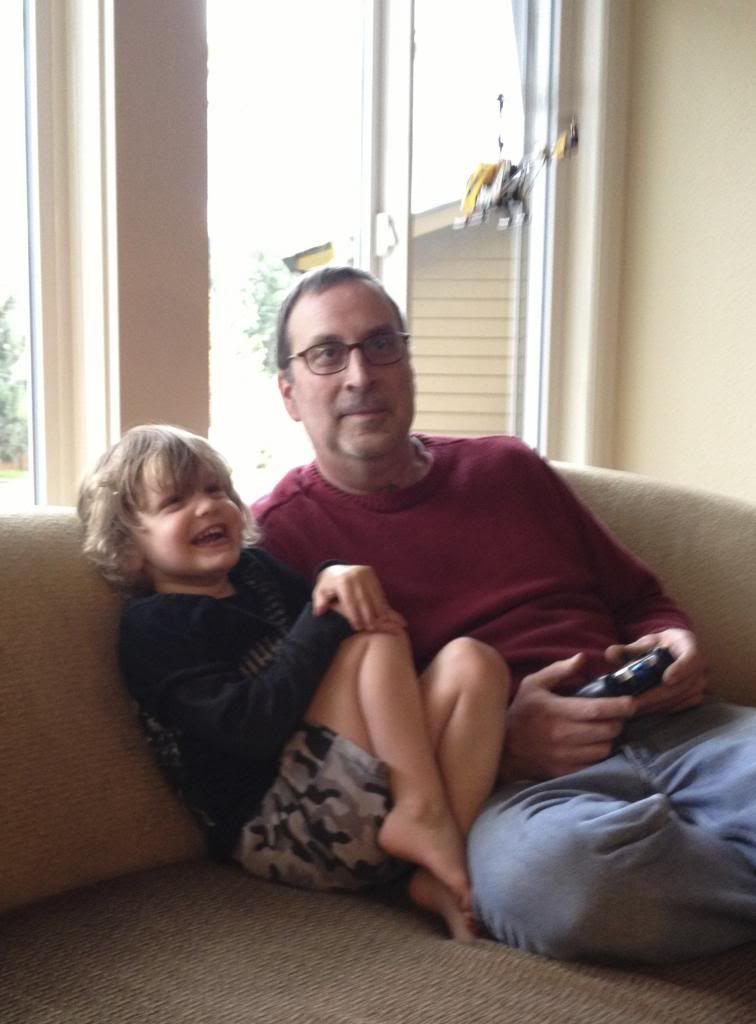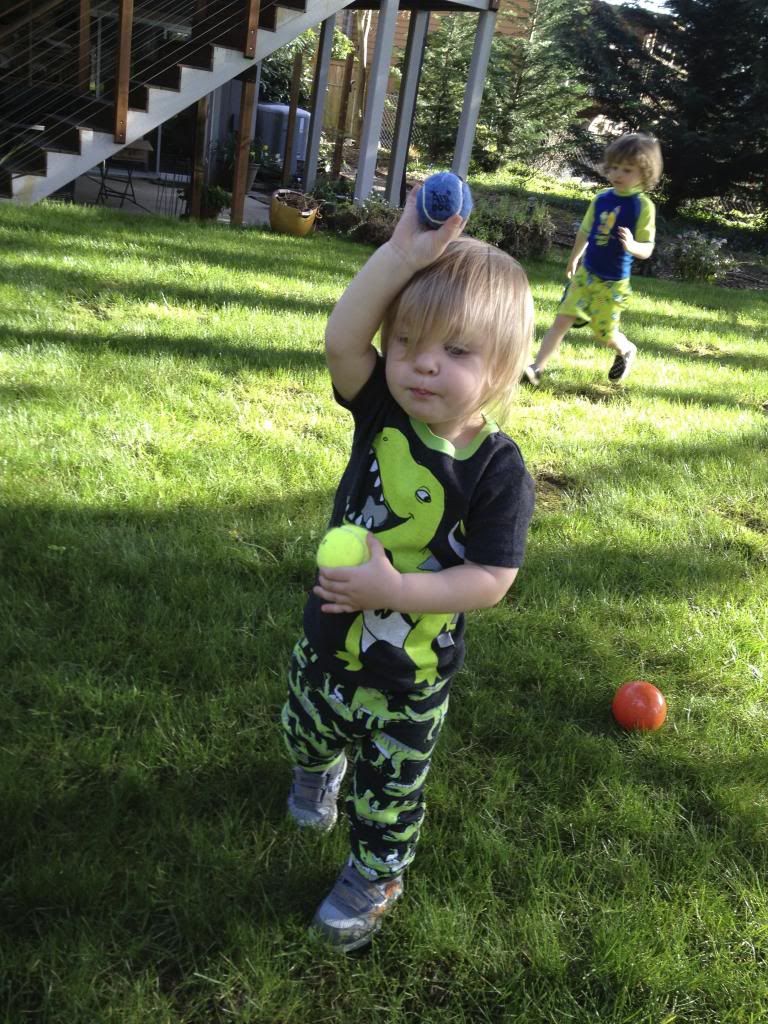 -- Natalie - My mind is like a bad neighborhood, I don't like to go there alone.
---