So, I have these places in my shop that beg for some cupboards, with slide-by doors. They are not assembled yet, but I have pics to try to explain what I am talking about.
So here is the space I'm talking about. Minus the clamps that are temporarily hanging there I am putting up a series of long narrow cabinet boxes in between each set of brackets.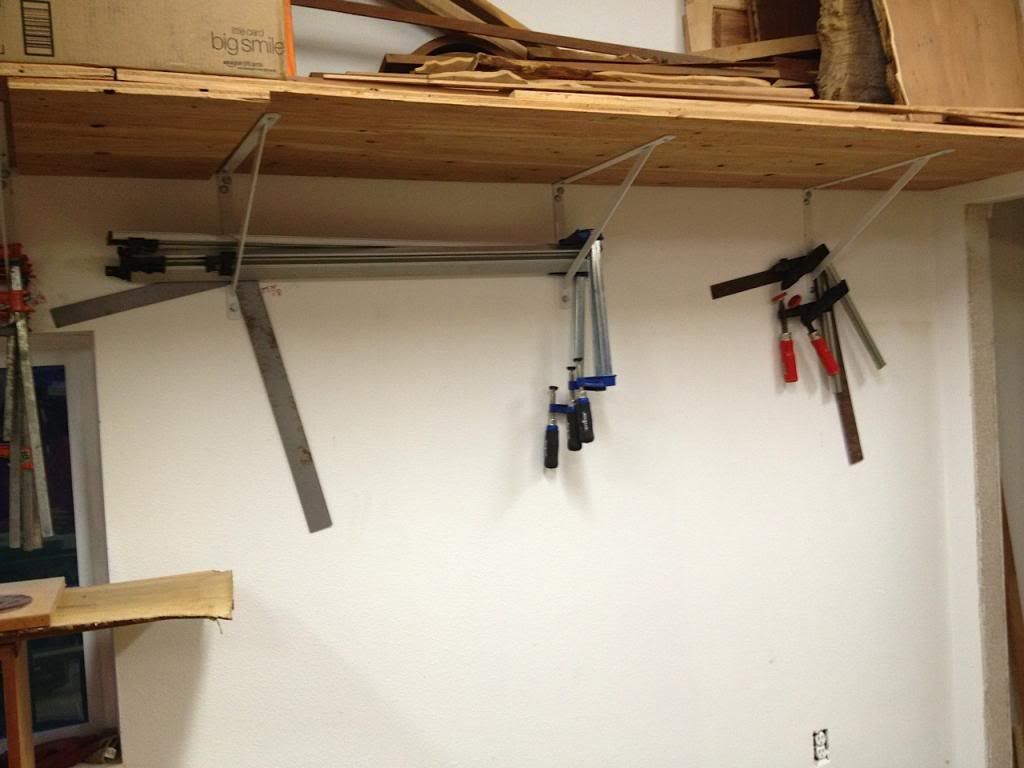 I started with 1/2 inch plywood. I try to avoid 3/4 inch ply whenever possible because it's so much heavier and hard for me to work with right now. They are various widths from 15 to 41 inch wide, and are 10 3/8 deep and 11.5" high. On some of the longer cabinets, I may have to add a support in the middle so the bottom doesn't sag under weight. I have cut dados for slide-by doors that will be made out of some 1/4 inch cherry ply I have left over from our kitchen cabinets. I have some nice leftover lacewood that I am going to use for edge banding on the face.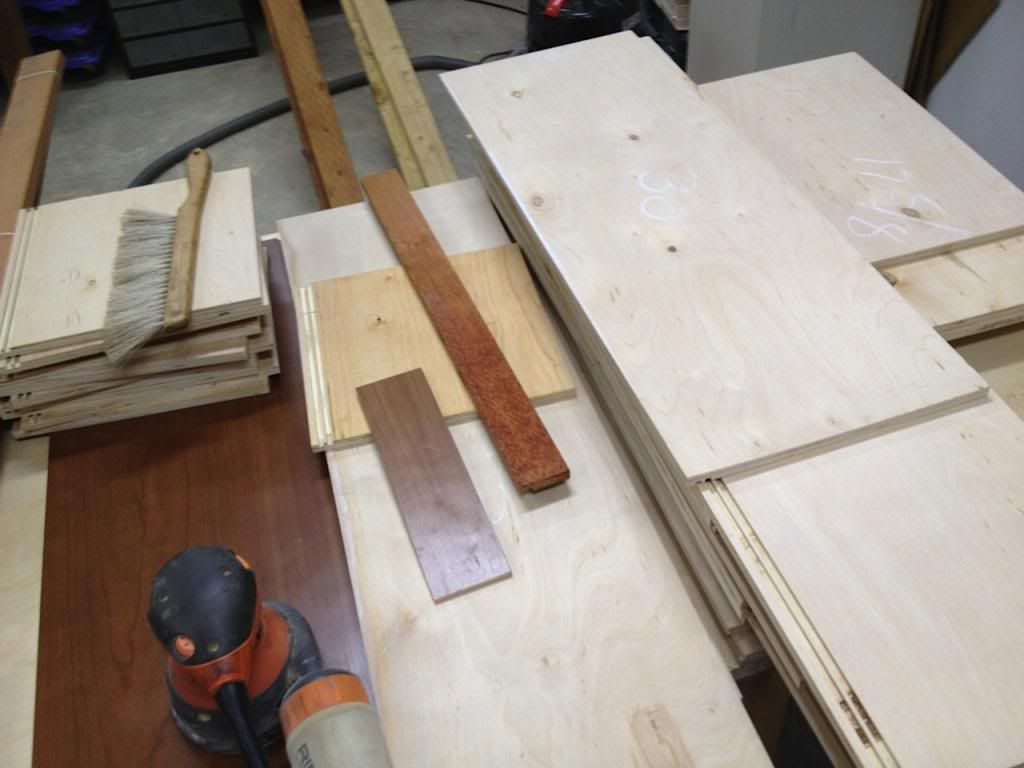 So far I have cut the pieces for all the different widths, and the side pieces, plus I have cut all the groove for slide-by doors. I have yet to cut the Cherry for the doors.
When I'm able to get back into the shop they are ready for a light sanding and light coat of lemon oil, and then cutting the doors and assembly. I am planning to mount them with french cleats.
I have really enjoyed using my new Sawstop TS for this project. This is the first time in my life to have a nice saw in my own shop. It was so easy to use and I was actually surprised that my cuts were straight and accurate. I could get used to this!
-- Natalie - My mind is like a bad neighborhood, I don't like to go there alone.
---