So last weekend did not work out the way I had planned. I only had about an hour on Friday to get into the shop, but I finished putting together my new Sawstop and actually turned in on. Nice and quiet! I still haven't run a board through it, but it sounded nice. I was really looking forward to making some serious dust! But I had promised a sleep-over for the grandkids so the shop would have to wait till Saturday.
As Friday progressed, I became increasingly convinced I was coming down with the Flu, so the kids and I watched movies and went to bed early.. Honestly, I wish it had been the flu.
Okay, so how do I say this without giving too much information on one hand or sounding mysteriously cryptic on the other? I'll do my best. Last year one thing that kept me out of the shop was breast cancer. I had 4 surgeries, and the last one was reconstructive surgery on Dec 27th 2012. I had a great recovery and was feeling very happy to put all that behind me. But apparently, there was an infection brewing somehow leftover from the last surgery, and I woke up about 2:30am with a high fever, but realized this wasn't the flu.
Long story short, IV antibiotics over the next two days didn't take care of it, so I had to have surgery to remove the implant on one side and now I am adjusting to this and the knowledge of more surgeries in my future. But Dammit, I am so tired of resting and "taking it easy". I had put all that behind me!!!! Okay, I am thankful for a lot of things. This is not a tragedy, it is just a bummer. I don't like bummers, but I can handle a bummer if I have to. Anyway, I am not expecting this keep me down for long. I am hoping to be back in the shop in limited capacity this weekend if only to just stew and scheme.
Now the point of this post is to show how "wood minded" I have become since re-entering my shop. I found myself fascinated with the veneer on the doors in the hospital. I am hoping that's not really as pathetic as it sounds. This was very interesting veneer, and I'm not sure I have seen veneer doors like this before. It wasn't the usual log peel, it was more like strips off of boards. What do you think? Is this interesting, or was it just the drugs?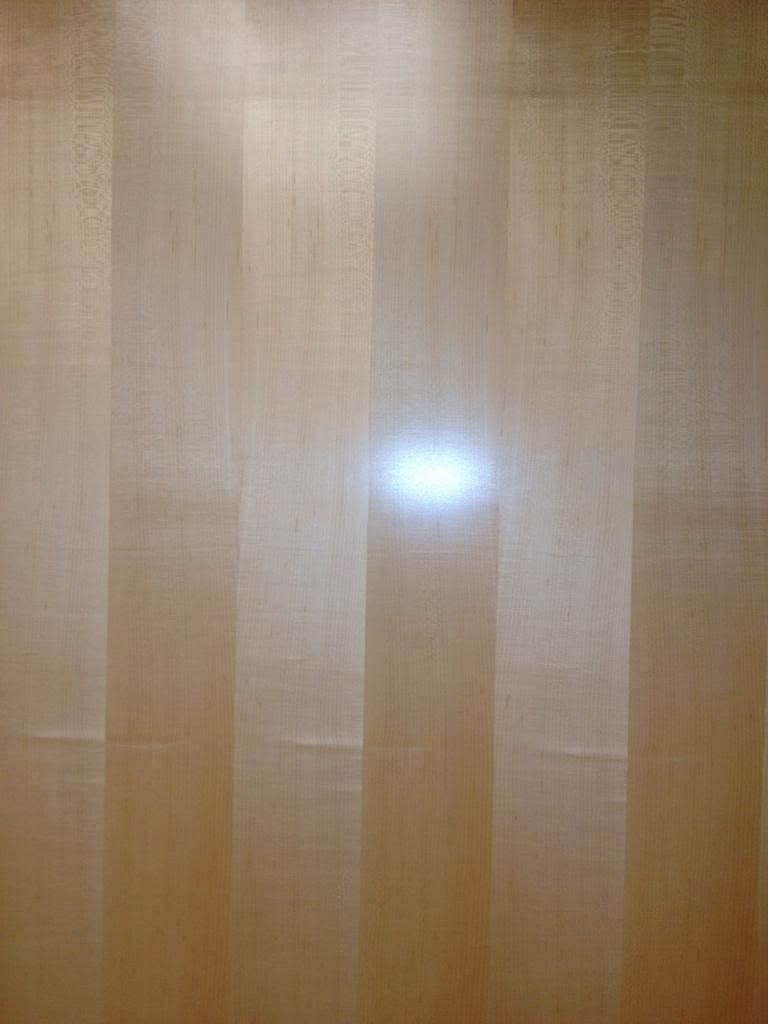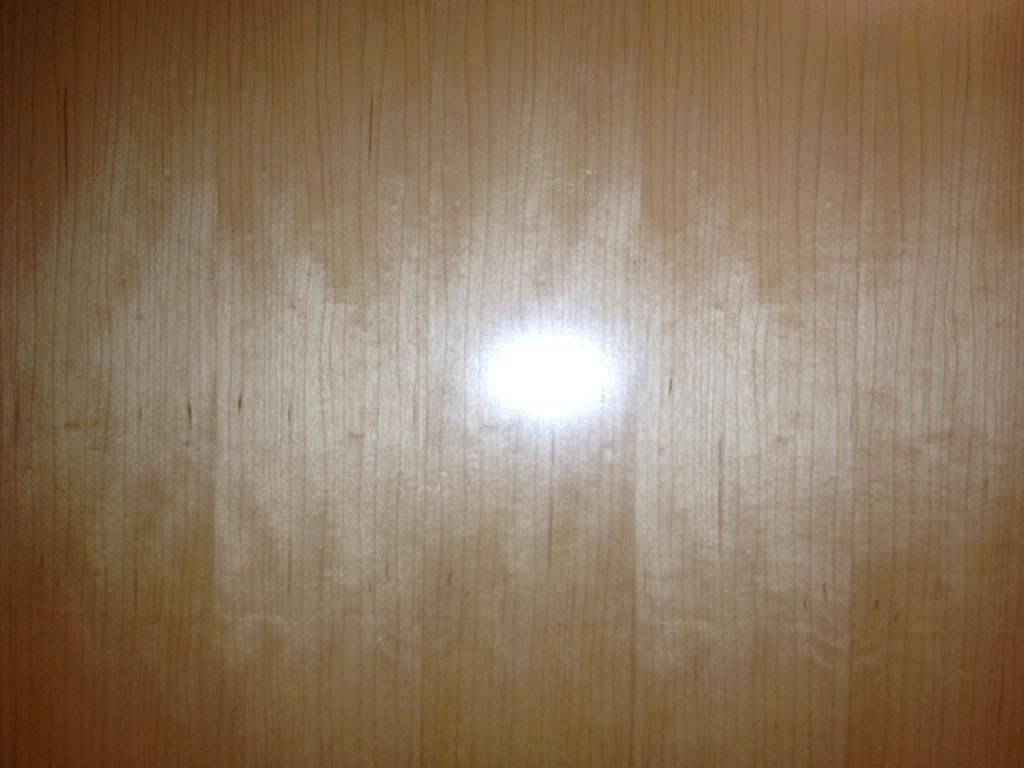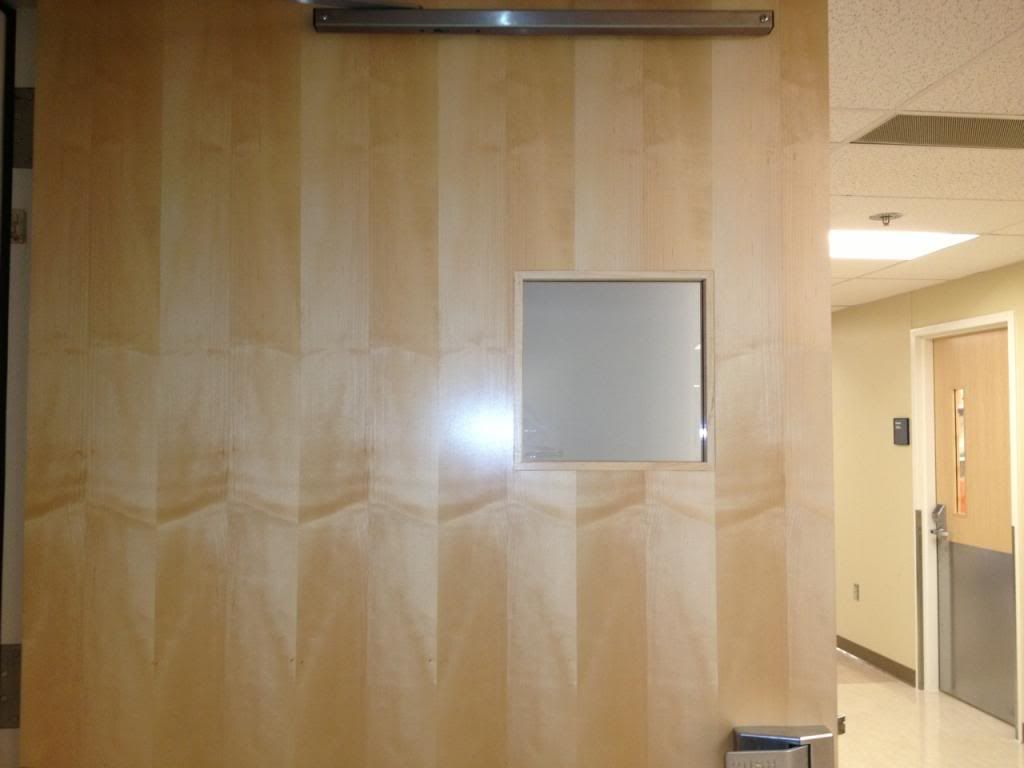 !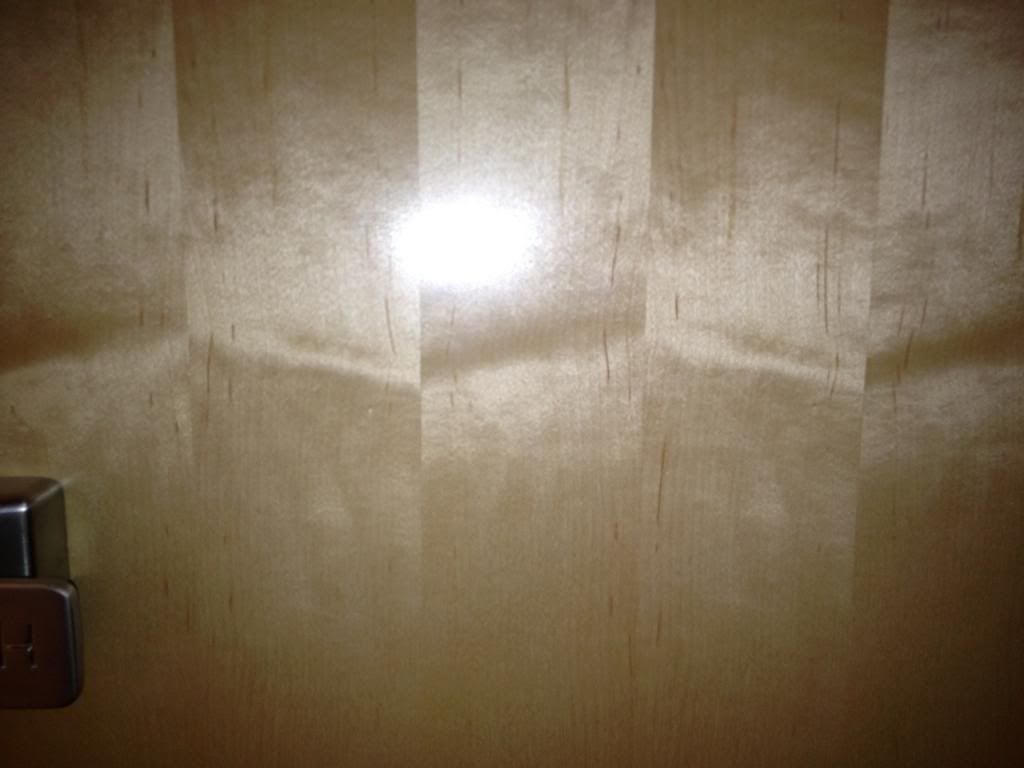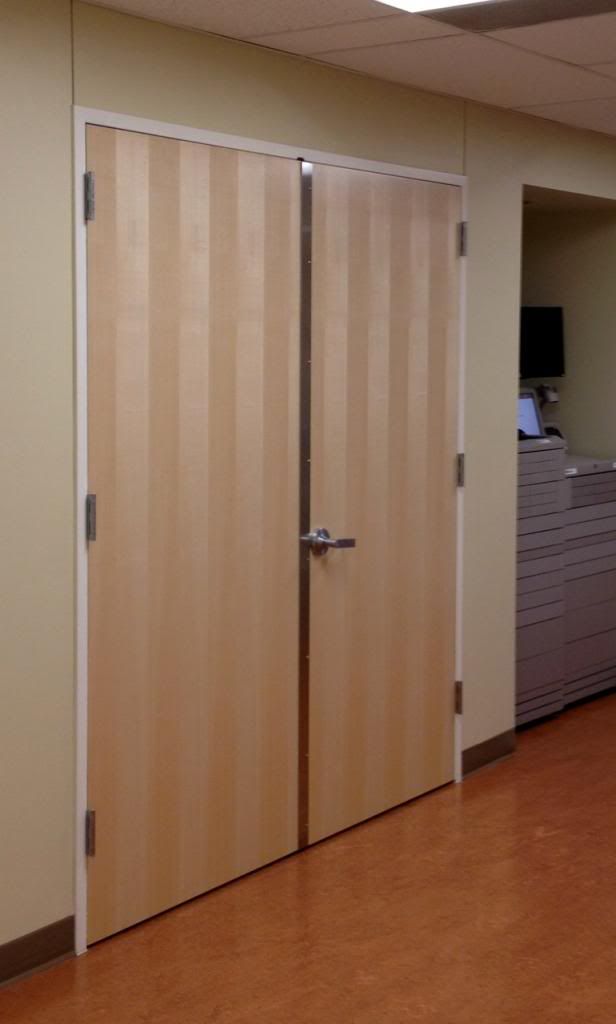 -- Natalie - My mind is like a bad neighborhood, I don't like to go there alone.
---