Good News / Bad News
Bad News
well, I've tried the fasteners as hinges on the Fairy Door #9 and it's not going to work.
The door keeps falling off when opened. So.. I'll either have to do some magic metal work to the hinge to keep them secure or… I'll have to pry them off and find another alternative.
But the GOOD NEWS is …. I have pictures.
Side 1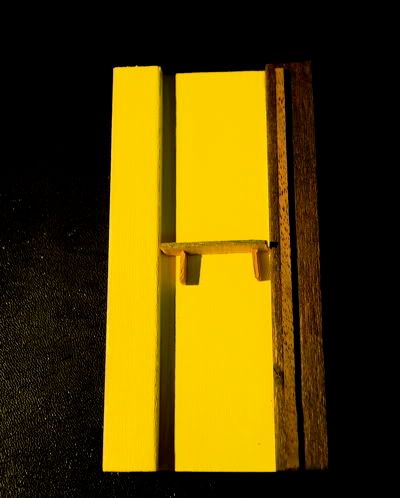 I used my router plane to create a dado in the pillar (joining the brown section to the yellow wall)
Also, notice the teeny weeny door jam thingy to stop the door from swinging the wrong way
Side 2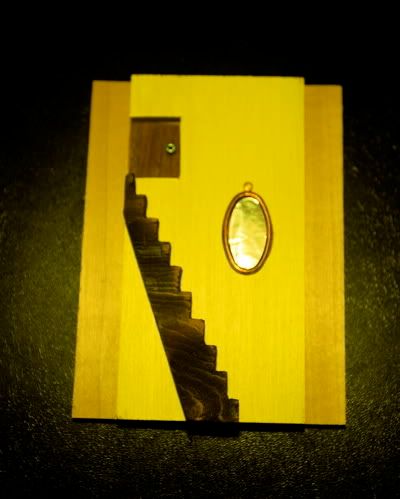 I cut the stairs with the bandsaw (that was fun!)
I just don't know what is on the other side of that little door!!! Oh the mysteries of the fairy world.
The mirror is a mini picture frame for scrapbooking (that I don't do .. I just buy their products for my woodworking!) and some foil
Side 3 / Door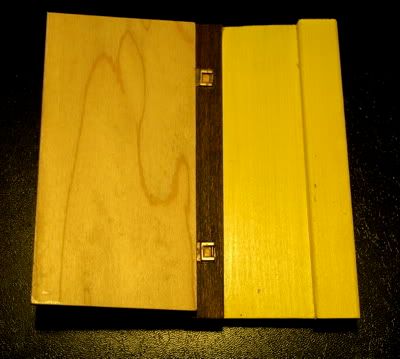 notice the inside of the "hinges"
Door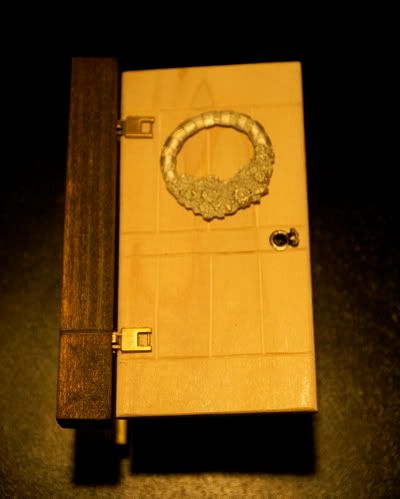 And there are the outside of the "hinges"
-- ~ Debbie, Canada (https://www.facebook.com/DebbiePribele, Young Living Wellness )
---