Friday, February 29, 2008
This weekend is the Canadian Home Workshop Show in Toronto and Rick and I will be attending to check out the tools, watch some of the presentations, meet two Lumberjocks (yah, I'm excited!!) and to take a poster announcing our Winter Awards Winners for 2008, which will be on display at the Steel City Tool Works area.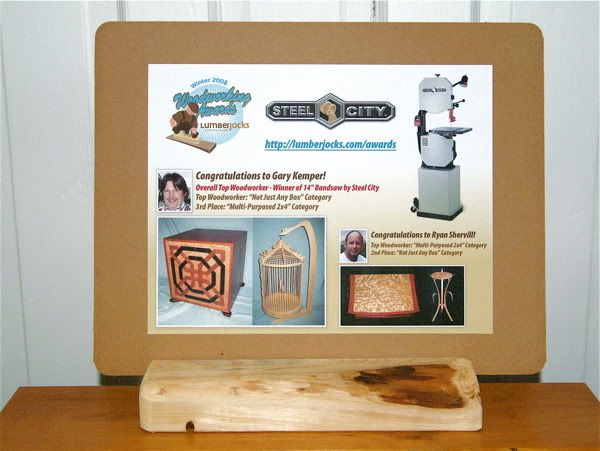 Great job with the poster, Martin!! Well done
At the show, Ryan Shervill (who is pictured on the home page for the show, stacking wood) will be at a demonstration area and Gord Graff is also presenting.
I look forward to meeting Ryan and Gord, chatting with Jim from Steel City Tool Works and hearing the "ooh ahhs" from people checking out the Awards poster!
Congratulations once again to Gary, our "Top Overall Woodworker".
-- ~ Debbie, Canada (https://www.facebook.com/DebbiePribele, Young Living Wellness )
---