October 1, 2010
This morning, Rick and I headed to the wood show in Woodstock, Ontario.
Earlier this week, Prez contacted me to plan a meeting at the show. Rick and I hadn't been inside the door for a minute and I was greeted with a hello. We had a wonderful chat (then and later on in the day as well)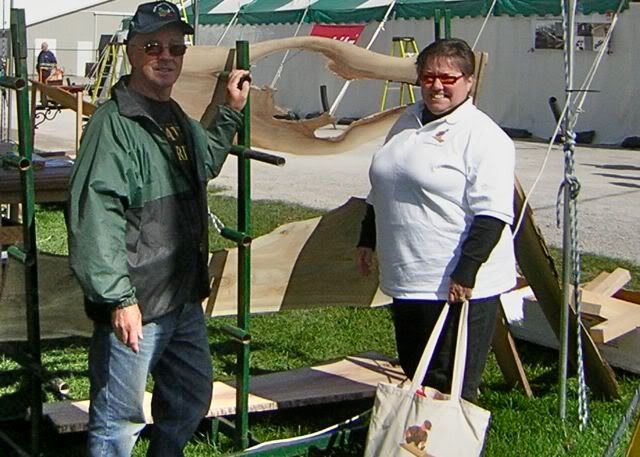 (See that extraordinary piece of wood behind us? Oh how I'd love to have that hanging in my house.)
AND what a surprise I got when Prez handed me a gift! As an avid reader this bookmark will come in really handy.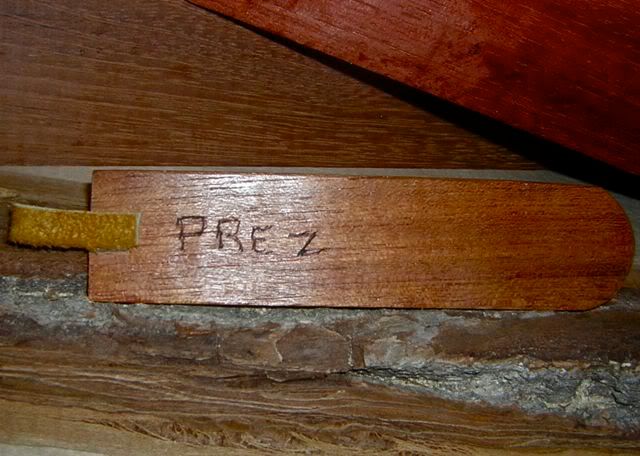 Once again I was reminded why I am so proud to be a LumberJock. Such good people.
After checking out the displays in the 4 buildings, including the showcase of extraordinary work. (see pictures below), it was time to do some purchasing.
I thought of Jordan Straker when I saw this owl—the detail is so perfect. You have to look 2,3,4 times to make sure it is carved wood.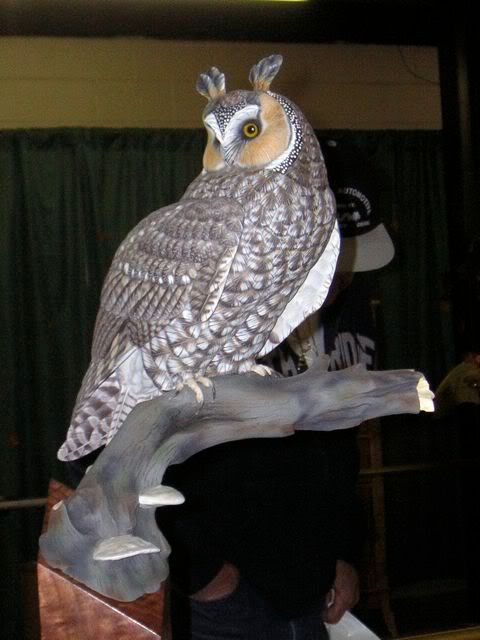 And this piece is brilliant although my photo doesn't do it justice. The bird is breaking the surface of the water and going for one of the little fishes. Love it.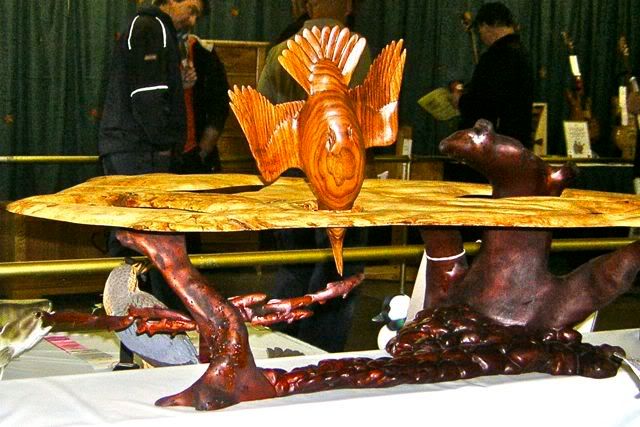 Earlier this year, at the Kitchen Wood Show
I had the pleasure of meeting Carl Jessome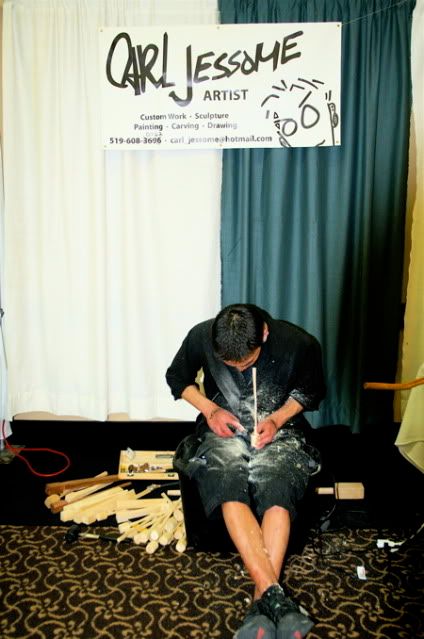 .
Today, I stopped again to speak with him and to tell him about our shoe carving challenge. What a wonderful young man and amazing artist. Next time – I think I'll have a bigger conversation with him. I sense a greatness from him and for him.
And finally there was the wood buying. I have a chunk of basswood for the shoe carving challenge and three pieces of wood for bottle stoppers that will be Christmas presents this year. I also bought the stoppers while at the show.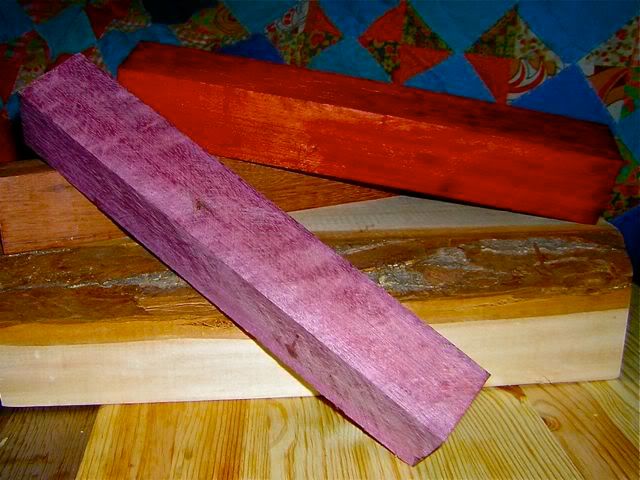 Overall – an excellent show.
-- ~ Debbie, Canada (https://www.facebook.com/DebbiePribele, Young Living Wellness )
---