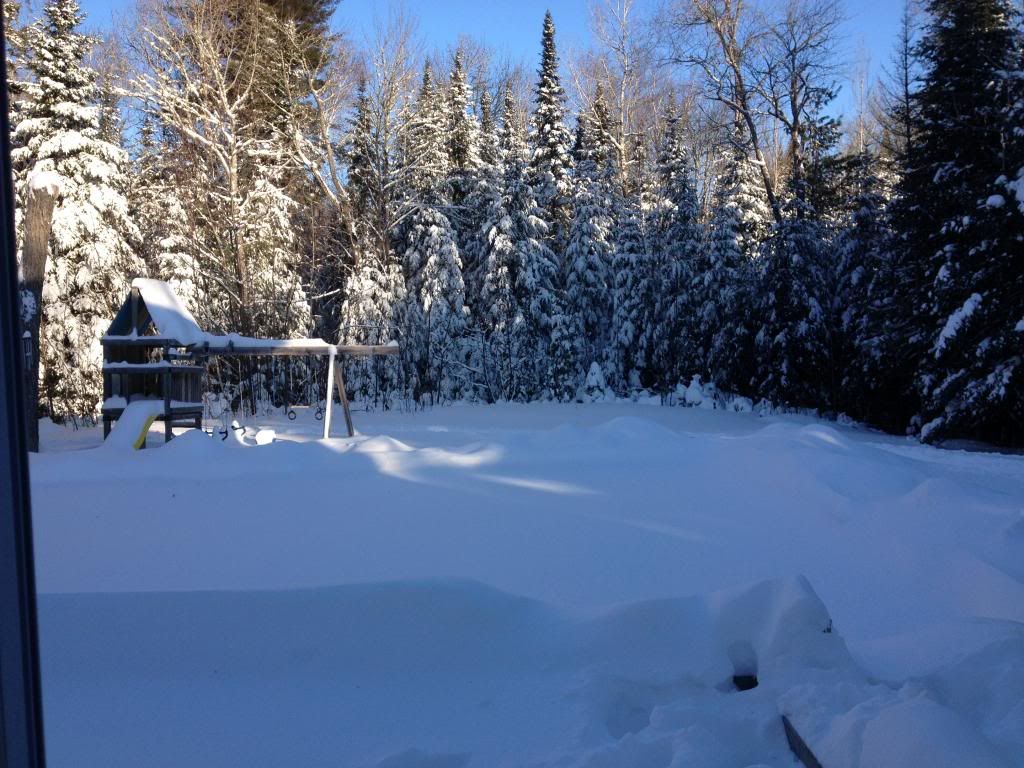 We spent a wonderful Christmas season with family this year, staying home and letting them all come to us.
On New Year's Eve, when asked what his goals were for 2013, my favourite uncle said, "To stay healthy, then everything else is a possibility." Wow. Truer words were never spoken.
Now that they've all gone home, I'll spend the next few days getting the house back in order, putting away decorations and reminding the kids that Toblerone does not count as breakfast. Hopefully I'll also get a chance to re-acquaint myself with my workshop.
Whenever I look into the backyard, I see the scene posted above. To the right of the play structure is where my shed will be. I've dusted off the plans, which have morphed over the past two years, and they sit on the top of my nightstand reading pile.
While I have a few projects I'd like to make this winter, my main goal is to get ready for the build. I'll squirrel away a bit of money, start pricing supplies and as my uncle said, stay healthy.
I don't want to skydive and have no interest in bungee jumping of calf roping. I do want to build a shed, so this is the year.
Let the planning begin. Happy New Year, friends.
-- No, I don't want to buy the pink hammer.
---