Tomorrow night, we are having neighbours over for some drinks and that will mark our basement being officially done! While I didn't do any framing or such for the project, I'm pleased with my contribution and with what I learned.
-I made large shelves out of 2×4s to accommodate the stuff that had to be moved out of the basement. That taught me how to figure out the project, plan the cuts, measure 8 times, and the importance of plumb.
-I made a router table and learned how to use it. The guys finishing my basement even asked to use it. (I was THRILLED!!!!)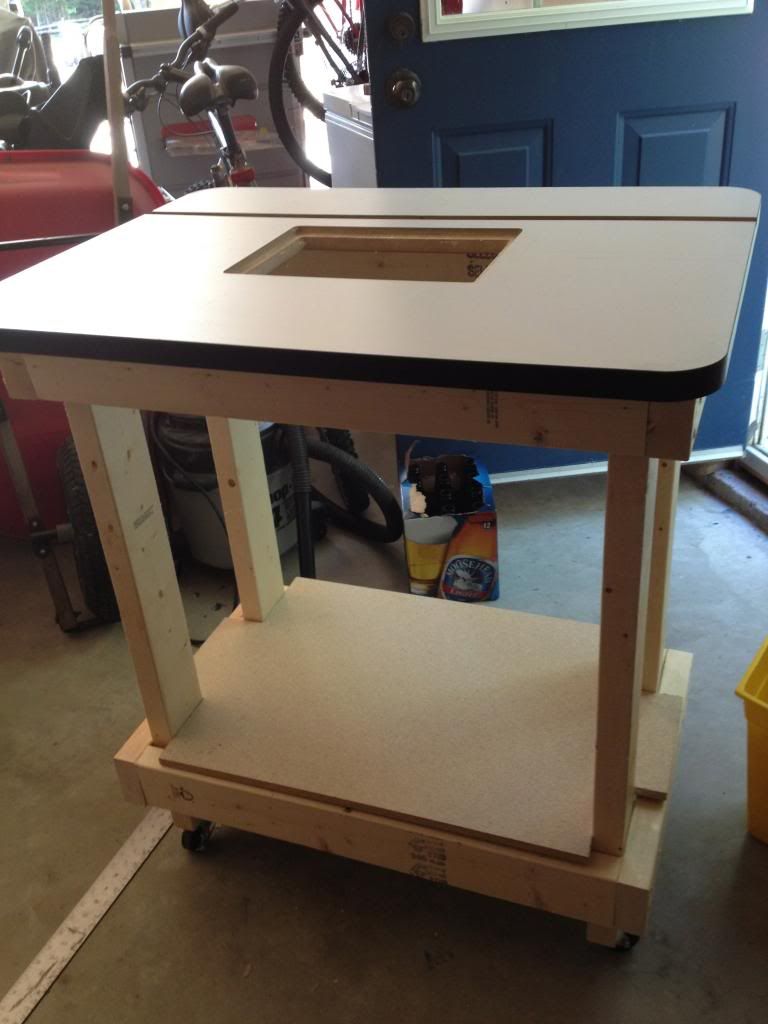 -I planed my first ever piece of wood and made a long ledge and a shorter ledge, each out of birch, stained to match the laminate floor. I routered out the underside of the short shelf to have it fit over the drywall of a half wall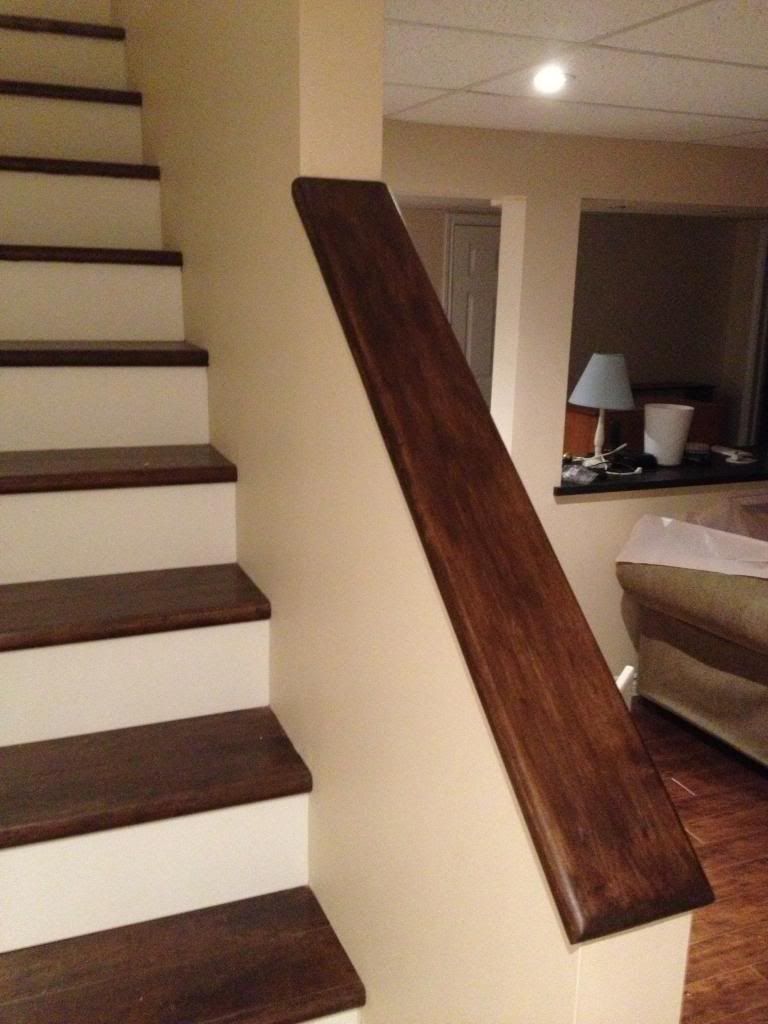 I ruined a blade on my miter saw by making a wine rack out of pvc pipe and crazy glue.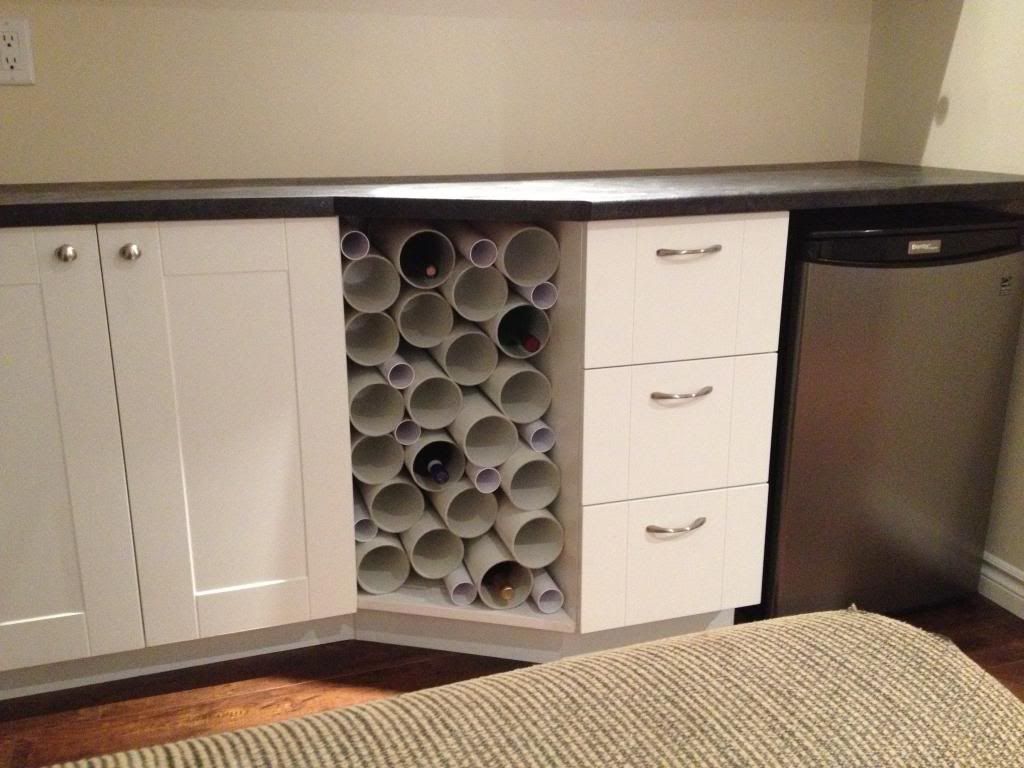 I copied some wall hangings I saw online by using modge podge and patterned paper on hardboard

I developed an intense dislike of mdf by making a storage shelf for my ink pads.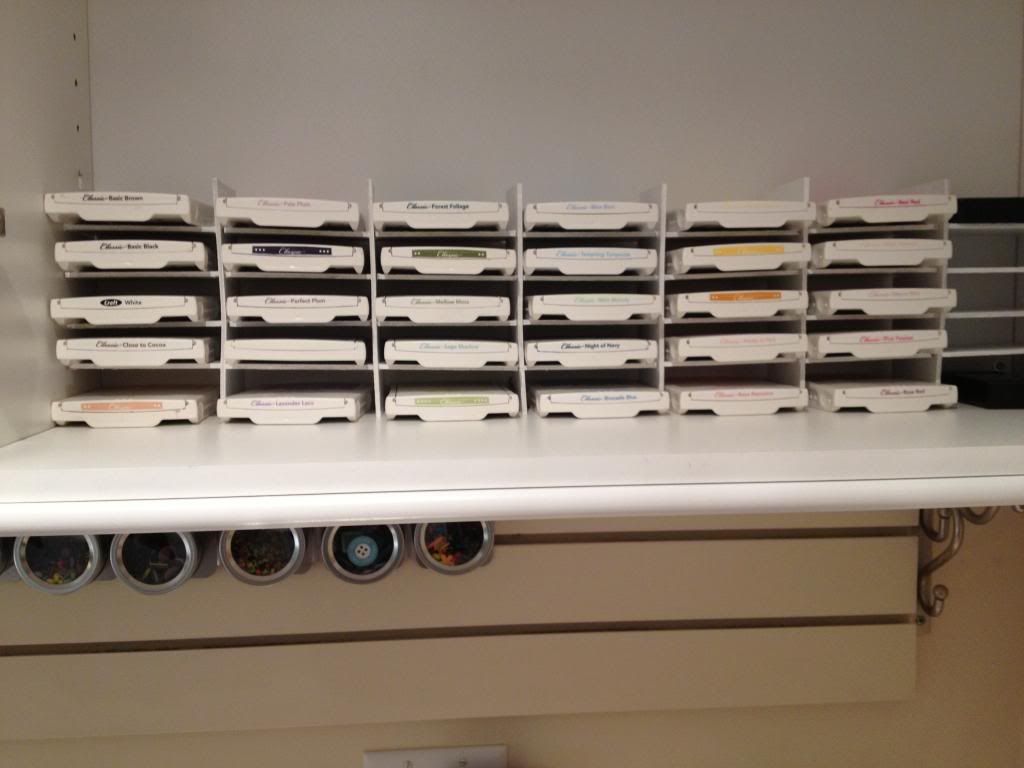 And I made an attempt at dados on my wrapping station.
While I'm happy to be done, I'm already thinking about my next project.
I have some very nice hardwood- (hickory, purple heart, mahogany, maple and a few others) and am thinking about trying my hand at an end grain cutting board. It seems to be a rite of passage on LJ and if it turns out, I could use it as a Christmas gift.
My other thought was to try a box. I've read Doug Stowe's Basic Box Making and Freedman's Box Making Basics cover to cover. It's quite intimidating as I've never used a ZCI on my table saw before. Maybe it's time to learn.
Any thoughts on which project??
-- No, I don't want to buy the pink hammer.
---