Every time I set up my miter saw, I chuckle to myself about how I ended up with the saw. Yes I do chuckle to myself aloud sometimes. That doesn't seem to bother folks as much as talking out loud. Thought I'd share.
About three years ago, I was in Home Depot (quelle surprise!) with one of my girly friends who ran into her friend and the two women started talking about beading, leaving me to talk to the husband. We were standing near the power tools, so I struck up a conversation with him about how I'd love to own a miter saw, but didn't know what I would do with one.
He launched into a conversation about being a contractor and having just bought a 12 inch saw, and not needing his 10 inch one. (biting my tongue to stifle an inappropriate comment…) I then got to hear about the Ridgid stand his saw was on. At the time, I had no idea that Ridgid was a brand name. Again, biting my tongue.
I asked him how much he'd sell the stand and saw for, and he offhandedly answered "oh I don't know, $200".
His wife beckoned, and off he went. For the record, I am definitely NOT and have never been the eyelash-batting type. Which is probably why his wife had no problem giving me his cell phone number the next day.
When he answered the phone, he sputtered a bit when he figured out who I was.
I asked him if he was serious about selling the saw, or if he was just blowing smoke.
He answered that he was at a job site and I probably wouldn't know where it was.
I said 'try me'. He told me the address and I showed up 15 minutes later with $200 in my pocket.
When I pulled into the yard, the saw was being used. His buddies were quite amused when he folded down the stand and loaded my new saw into the back of my minivan.
"Do you even know how to use this thing?" he asked me.
"I'm sure I'll figure it out." I replied.
And that, folks, is how I got my first power tool. Being the practical, responsible type, I called a carpenter friend to check out the saw to make sure it was safe and ask him if I got ripped off or not.
Here's the picture, you be the judge :)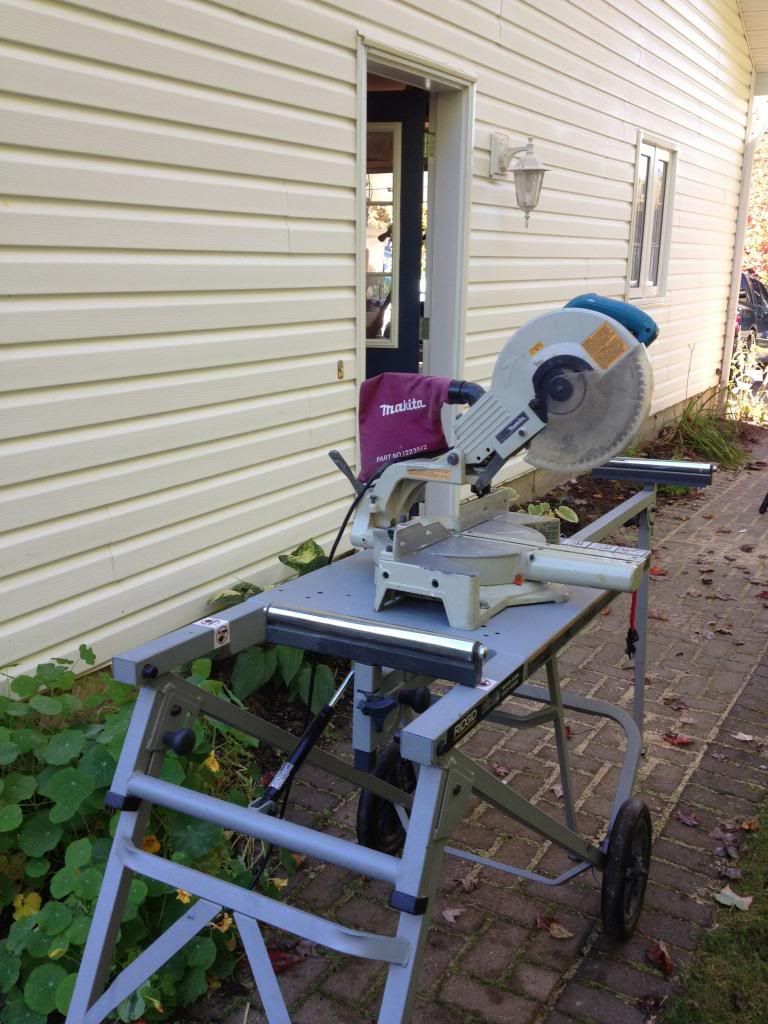 Sandra
-- No, I don't want to buy the pink hammer.
---