I finished my Chevalet build a while ago and now I have been getting to know the tool. After I finished tuning the Chevalet, I needed to find the first image I would cut. I tried to find something interesting but "simple" to start with. Seeing that this a French tool I chose a Fleur-de-lis.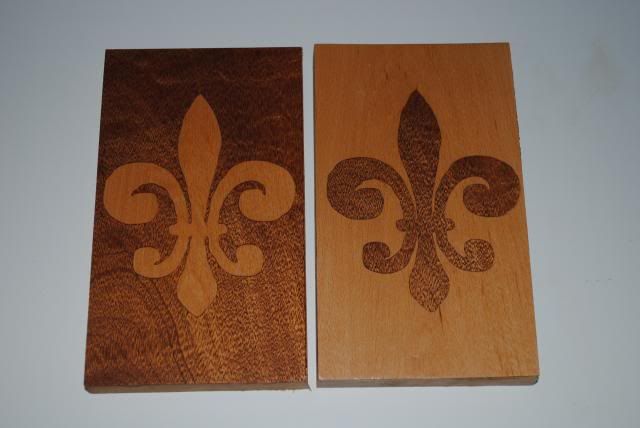 Over all I didn't do too bad, not having any real instruction on using the tool. I did have an issue doing sharp/tight turns, so some of my turns/corners are a bit "rounded".
Back in April I was lucky enough to be able to take a Veneering and Marquetry class here in Seattle. John Kettman taught the class. John is a local craftsman that uses the Chevalet in some of his work. John also studied with Patrick Edwards at The American School of French Marquetry. It was only a 2-day weekend class but I learned quite a bit in those 2 days. Besides learning to work with hide glue and hammer veneering, we used the Chevalet to cut some images. John had several tips for using the Chevalet and I was able get those nice tight turns I was having an issue with.
We started out with a pretty simple image of a Clover. This was just a warm-up for what he had planned for us! For the most part I was happy with my cutting, but there were a few wayward lines.
Then it felt like we jumped into the fire, with the next image he had us work on.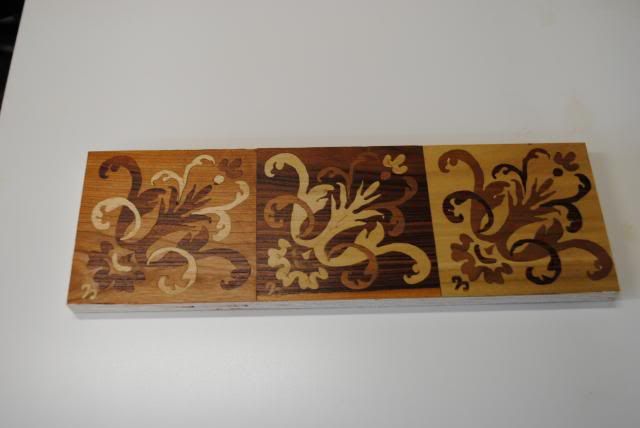 Sometimes it's best to just jump into something, you tend to learn more quickly that way! People who have taken a class from Patrick might recognized this image. I believe this is an image Patrick uses at his school. For a beginner, this image is challenging, but a great learning tool. I won't point out the areas where things went really wrong, but overall I think the image isn't too bad. Cutting it requires multiple "piercing", which requires multiple blade reloads. You really get to know the Chevalet that way.
Besides learning a lot about cutting on the Chevealet, the other side was learning how to assemble the image on the assembly board. I don't have pictures of that, but I will plan a series on that for a later project.
This should be a 6-panel image, but John kept copies of everyone's to display at the school, to show what can be done with the Chevalet. In the next image you see the full 6 panels, when I cut the image again at home for a little more practice.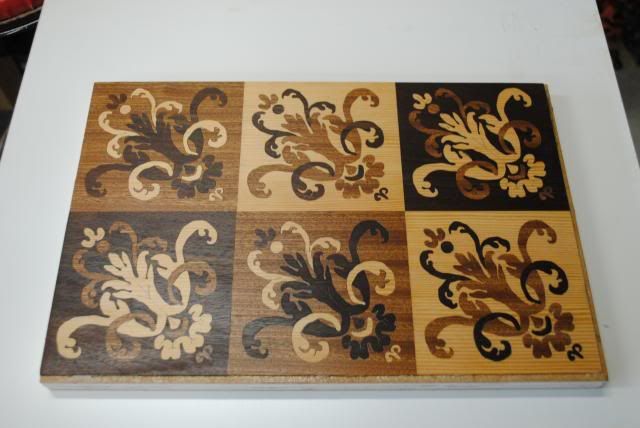 I feel I did even better the second time around. I have cut this image one other time, but I haven't mounted it yet. This third time I feel I get even better still. It's now time to move on to something else, I'm getting a little tired of looking at this image!
---