One of the last major pieces for the Chevalet is the Saw Frame. It needs to be: strong, light, and a little bit "flexible". I'm making mine out of Ash. For the arms, I tried to find pieces with the straightest grain. The arms are attached to the crossmember using a "multi-finger" bridle joint. My hand sawing skills still need some practice, so for this joint I chose to use the table saw. I have to say, using the table saw and all of the set up I had to do, I might have been able to hand saw this joint quicker. I won't wimp out next time!
Attaching the frame to the Chevalet you use what I'm calling "knuckles". They slide into mortises in the Corssmember. The mortises are angled on one side, so the knuckles "lock" into place and won't pull out. I used my drill press again, to hog out the bulk of the waste.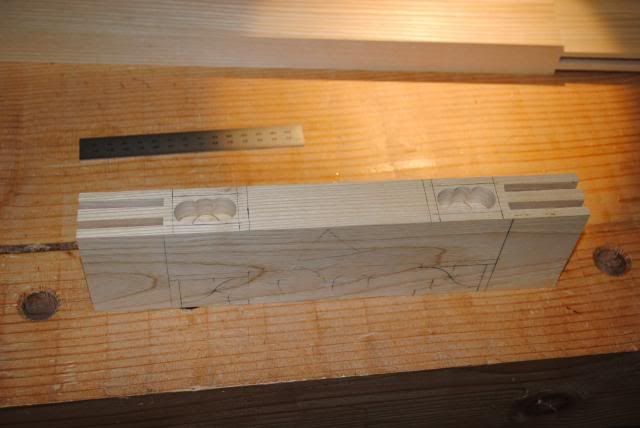 Here are the knuckles and the wedges that hold them in. I found getting the wedges out can be a bit of a pain, so I drilled some small holes in them, so I can stick something in the hole to pull them out when needed.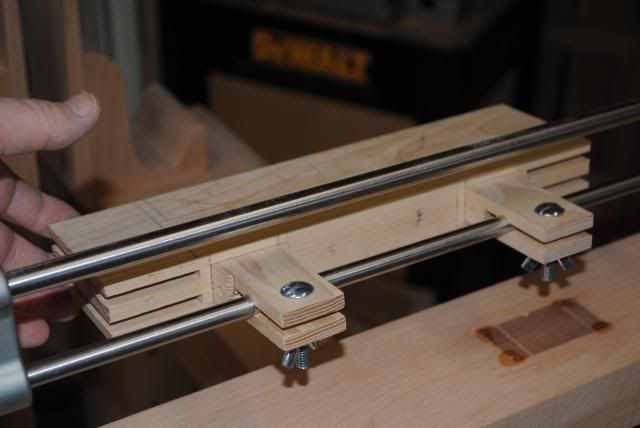 Installing the blade clamps, requires a square mortise for each of them to be recessed into.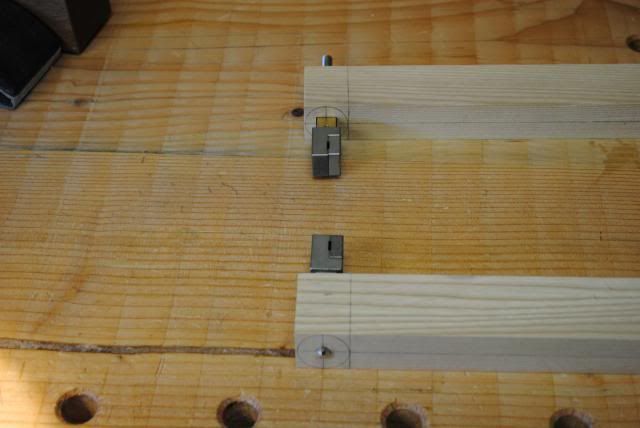 Another test fit and laying out the taper for the arms.
Roughing out the Crossmember on the table saw and bandsaw. Then cleaning up the shape with rasps and some sanding.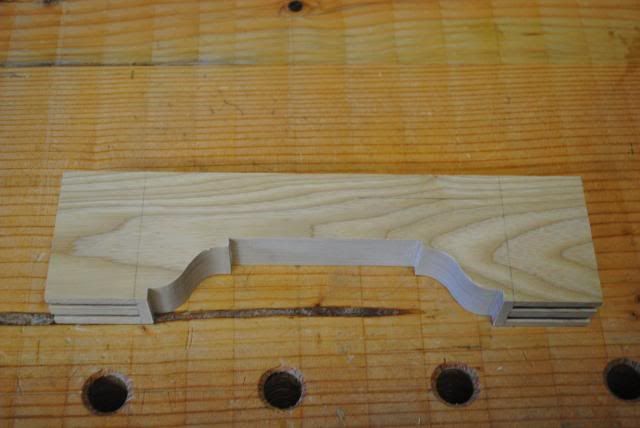 I chose to do the tapering after the glue up, but I think next time I will rough it out before the glue up. I got it done with a few different hand planes, but it was a lot work.
I started with a Shoulder Plane to open up the area near the front of the arms. Even though it's a larger plane, I used my Jack Plane to remove the bulk of the material. When I got close, I switched to a Block Plane. These were all cross-grain cuts, so I could take some "large" shavings. Even so, I think I burned a lot of calories on this! I stopped often to make sure I was staying square, and this gave me some needed breaks :).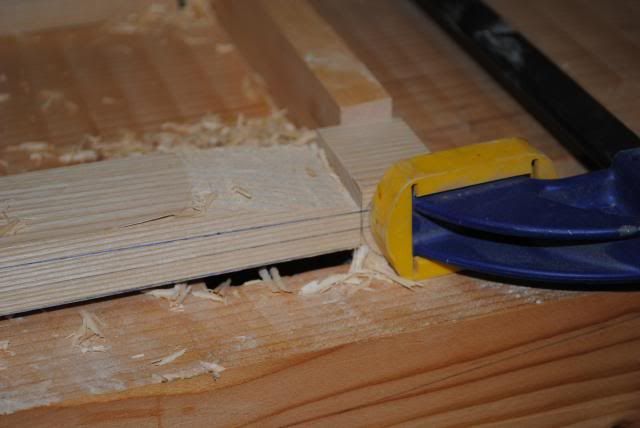 I didn't quite finish all of the final shaping by the end of the day, but there isn't much left. I should be doing the final tuning and test cuts, on the next post.
---