The Pressure Roller and Clapping Jaws came together quickly. Making the pressure roller was the most work, but I came up an "easier" way to make it. I've seen others make this out one large piece of wood, but that seemed like a waste of wood and a lot of work. I started by cutting out the center of pressure roller, using a template from my SketchUp drawing. Then for the "ears" I found a hole saw that was about the right size. I cut the ears from a thick piece of stock, then cut them free at the band saw.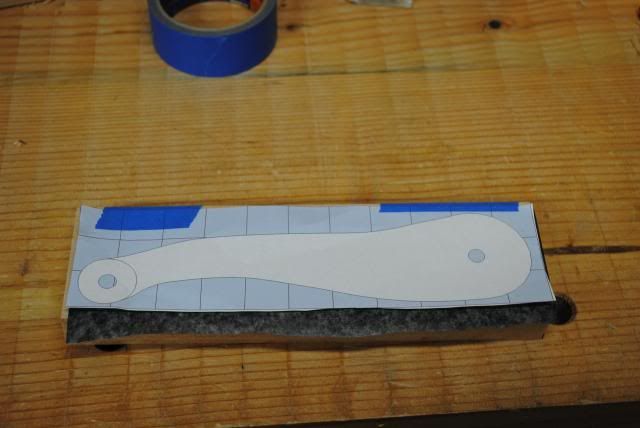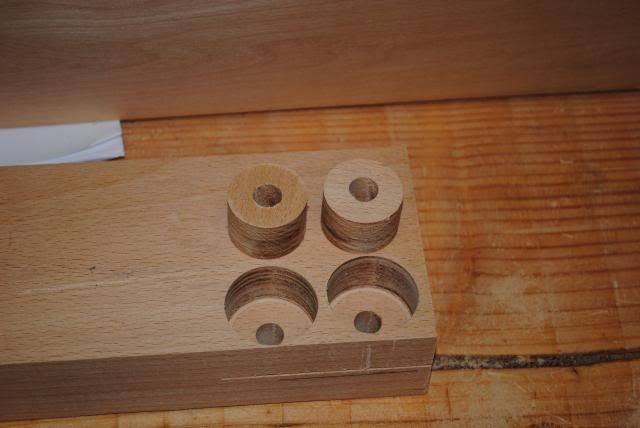 I then just glued the "ears" onto the center arm. Then it was just doing the final shaping with: rasps, skopeshaves, and a little sanding. These "ears" really only seem to be "spacers", the real work is being handled by the steel rollers. So I really don't think they have to made "integral" to the arm.
The "flexible" upright arm that the pressure roller rolls against, was made from Beech. I "thinned" the center section down at the table saw. The plans call of it to be glued and screwed to the seat and front seat leg. I only used screws, so it could easily be replaced or adjusted. It seem to be holding strong, with only screws.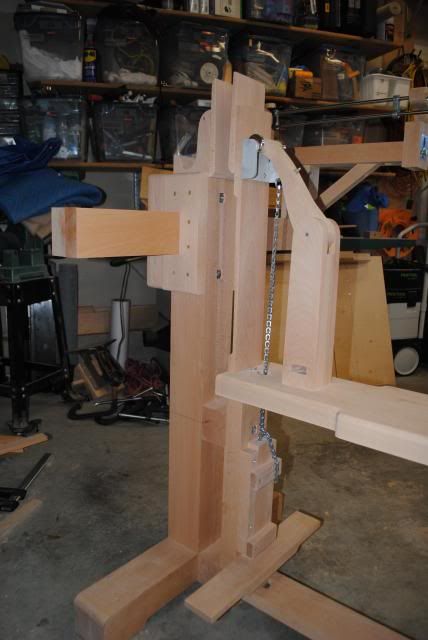 The foot operated peddle was next. There is dovetail that connects the post to the foot rest. I cut that by hand.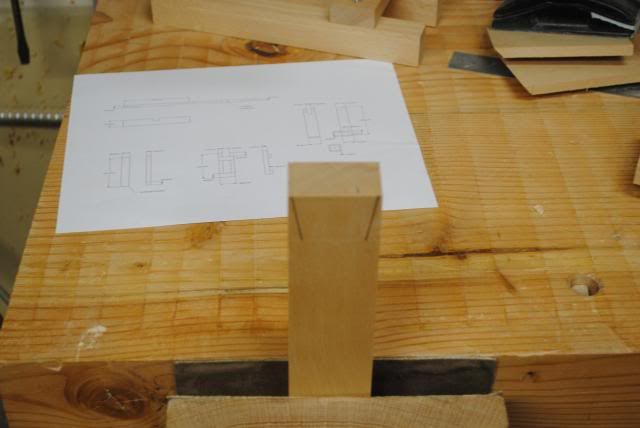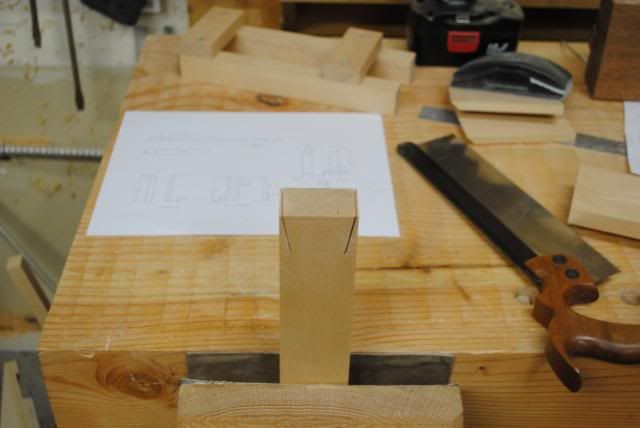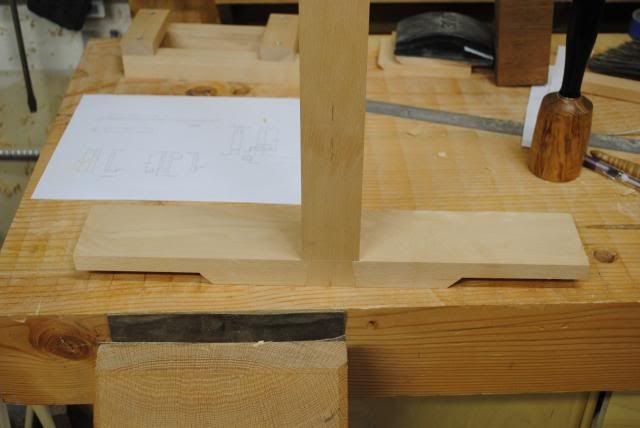 The last thing was to make the clamping jaws and they are tapered slightly. They are somewhat small, so I didn't want to the do the tapering with any power tools. I used my Jack Plane, and it made quick work of the tapering.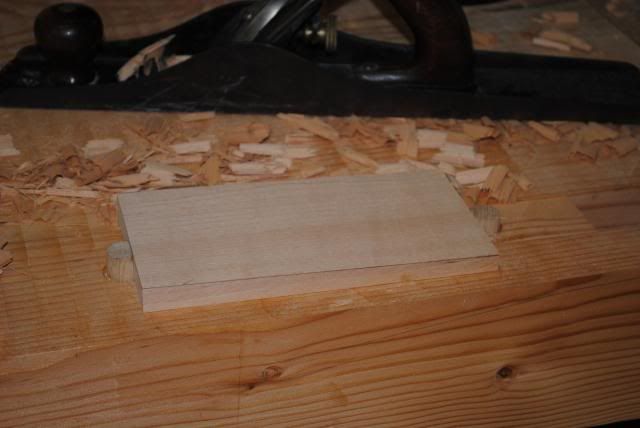 The jaws are only "taped" into place for now, so I can do some final adjustments on the height. On Patrick's blogs he talks about the correct fit for the jaws. You can read more about this process here. I do my final tuning later.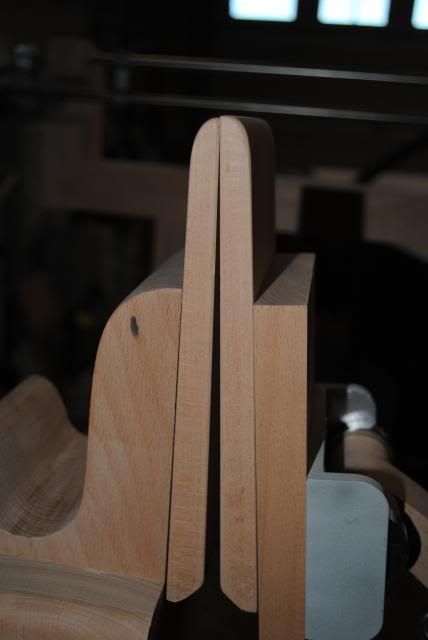 I also added the diagonal support to the saw frame support. I didn't do any fancy joinery for this. I just glued and screwed it in place.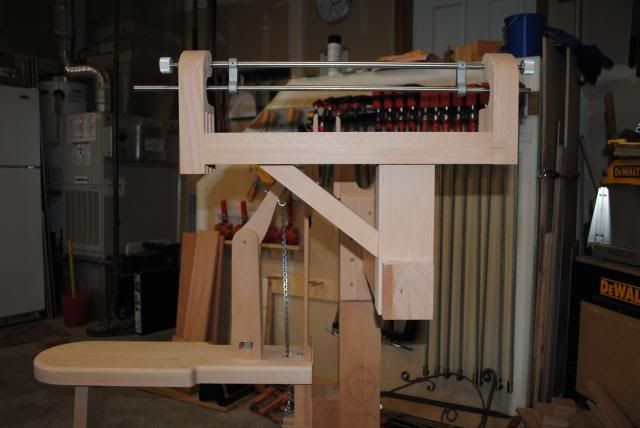 The last thing is to work on the saw frame, which I started yesterday also. I'm hoping I can finish the saw frame up today and do the first test cuts!
---