I'm making some good progress on the Chevalet. The Arm and Frame Support are almost complete. The only thing left to do, is to add the diagonal support for the Frame Support. I just ran out of time last night when I was finishing up.
When I started to work on the Triple Tenon for the frame support post, I thought if it was really needed. It was a challenge to pull off, but after completing it I understand why it was used. The post so rock solid you could run a tank into it and it would stay square! Ok maybe not a tank, but that post isn't going anywhere.
I started with joinery on the beam. I used the table saw cut the shallow dados on the sides. I think these dados are the key to this joint. This part of joint I think is what keeps the post square to the beam. If the middle mortise and tenon are a little loose, these dados keep the joint sung and square. I then hogged out the center mortise at the drill press and finished it by chiseling out the remaining waste.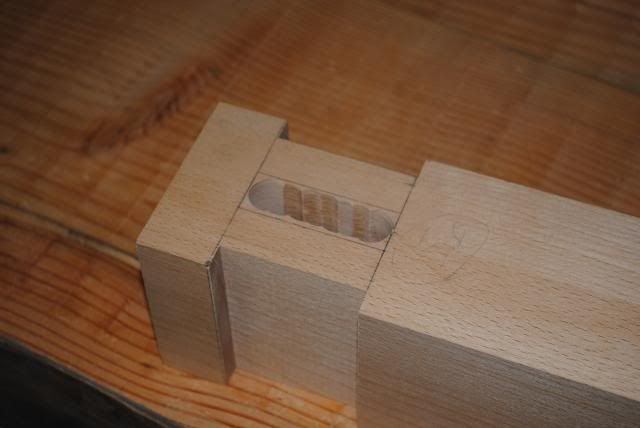 The Tenons on the post was a two step process. I laid out the tenons off of the mortises I cut on the support beam. My table saw couldn't cut the full depth, so I did what I could on the table saw. Then hogged out the rest at the drill press again.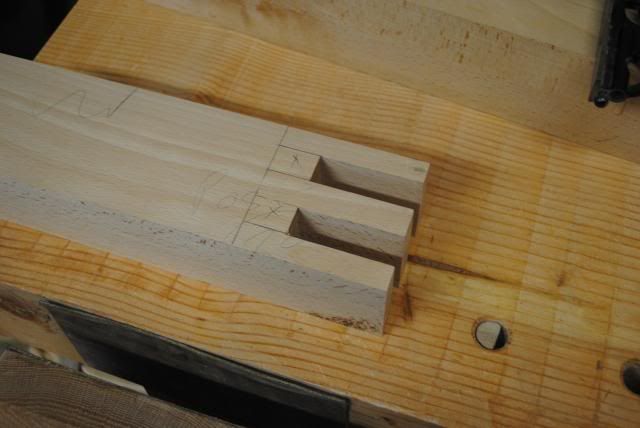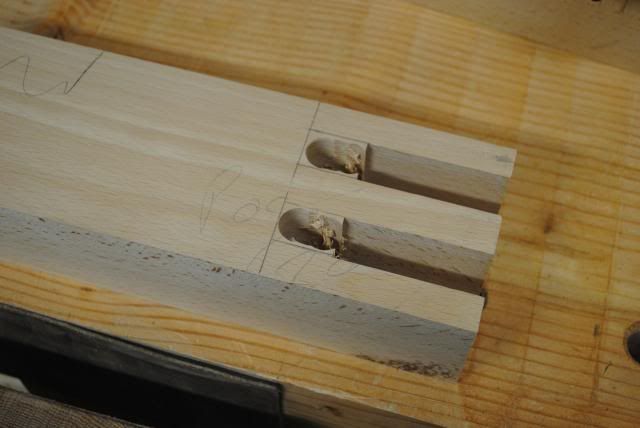 The first test fit was pretty snug. I almost thought I went too far and had do some pretty good banging to get it apart.
The cross frame support went on next. I cut the joinery for the Horizontal and Vertical adjustments on the table saw. This support is attached to the post with a through wedged tenon. This joint was a little "gappy" so I used Epoxy on this joint, to fill in some of the gaps. Again, this joinery is rock solid and should keep things from moving.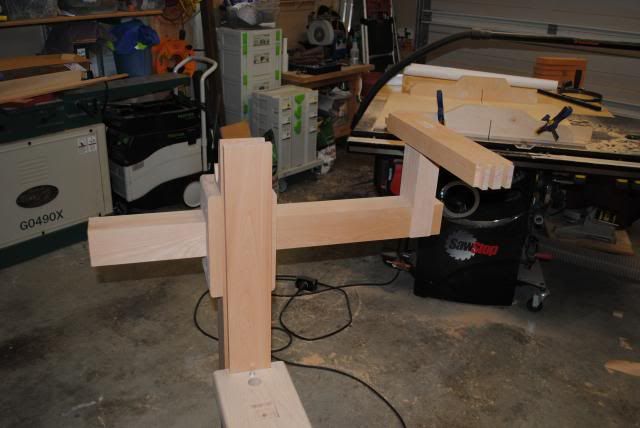 Next came the the Horizontal and Vertical supports. I printed out templates from my SketchUp drawing and used some carbon paper to transfer the shape. For the joinery for the Vertical support it was back to the drill press, to hog out the waste.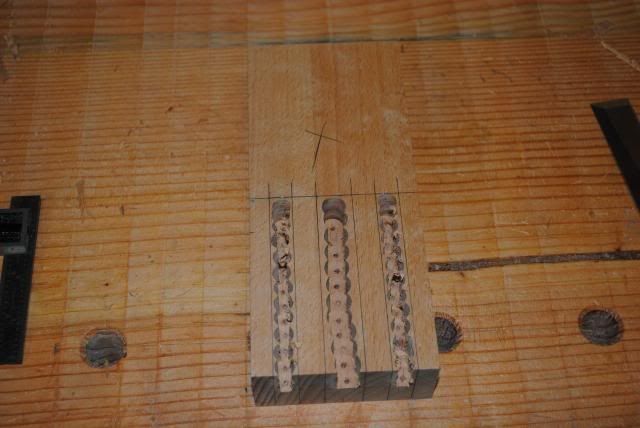 I did all of the joinery and other work before cutting the final shape of the top. Here's the final test fit.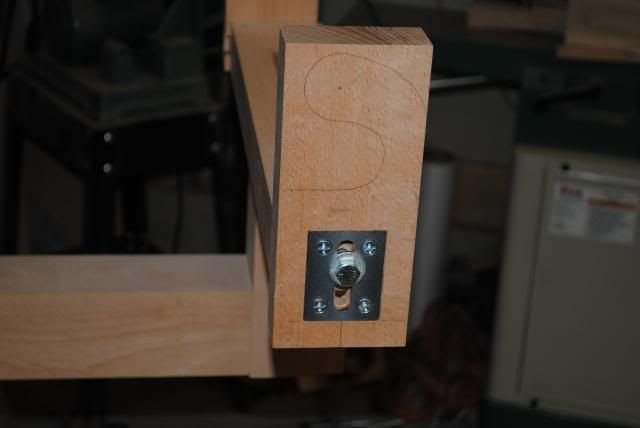 I shaped the supports on the band saw, then using rasps and sandpaper I cleaned up the shape.
All that is left is the Pressure Roller and the Saw Frame.
---