I had productive weekend in the shop, and made some good progress on the Chevalet. I mostly work on the seat this weekend, and now it's starting to look like something recognizable.
The base was a little bit of a challenge, with the angled back leg and the through tenons.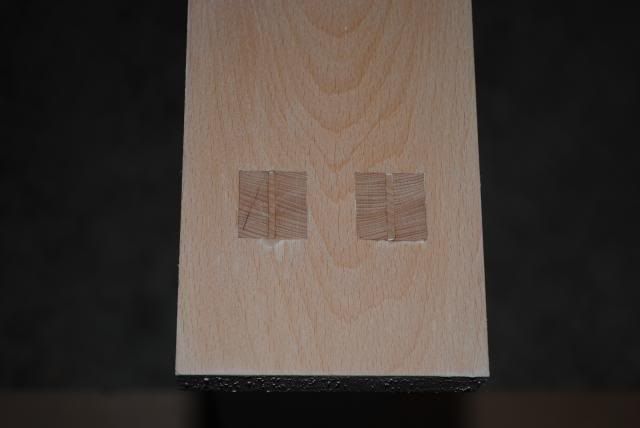 The because the leg is angled, the through mortises are also angled. I drilled out the bulk of the waste then chiseled the mortise using an angled guide block to help. I had a little blowout when drilling out the waste, but It's not too bad, and it's down low where most people won't see it. I wedged the tenons, and I don't think those will ever come loose! I also used Epoxy on this joint, because I felt I needed a longer open time.
The front of the stretcher is attached with a long bolt, going through main support. The plans weren't clear on the type of joinery at this location, so I decided to add a couple dowels to help. Although, I had it bolted together without the dowels and it was pretty sturdy.
I then attached the seat. I had planned to do through tenons on the seat and back leg, but because of a measurement error, the back leg was too short and ended up being a housed mortise and tenon.
I believed the front of the seat is just supposed be screwed to the front leg, but I used dowels again and threaded bolt. I've been tapping threads into wood lately and it's been working pretty well. So I tapped the threads for the bolt, to just hold the front of the seat down. So far it's holding really well.
I rough cut the seat shape and test fitted the Pressure Roller Post. I still have a lot edges to round over but the seat is pretty much done.
Now that the seat has been attached, the whole structure is quite solid and heavy! It should provide a solid base for the arm and saw frame.
---