After getting the lumber, I had a fair amount of milling to do. Then I also had to laminate quite a few pieces together, to get the thicknesses I needed. Once all that was done, I was able to start the actual build.
I'm starting with the main upright support post and the foot/base.
The base has a step in it, to create the feet. I used a Forstner Bit to create the ends of the the step. I also started to hogged out the Mortise for the Upright support, while at the Drill Press. I then used my Band Saw to cut straight area of the step.
This approach worked really well. I cleaned the cut up with: a spokeshave, rasp and some sanding.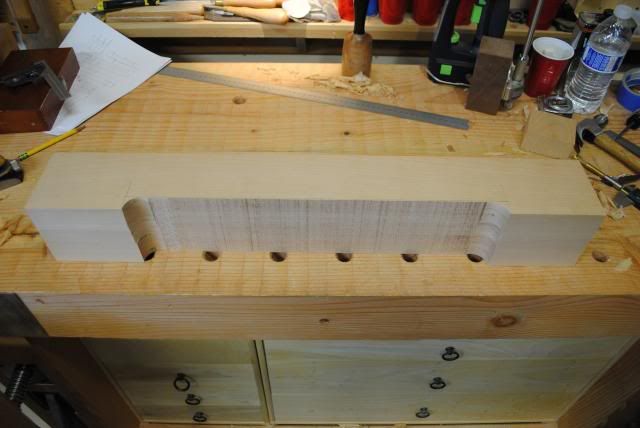 Here's a test fit of the upright support after cutting the Tenon on it.
The next big step was to cut the notch in the upright support and the supporting brackets.
I used a dado blade and my table saw to cut most of the notch, but I didn't have the blade hight to take it to full depth. I finished the small amount left with a router.
I also cut the "swoosh" on the top of the upright support, using the Band Saw. I then cleaned it up with rasps and some final sanding.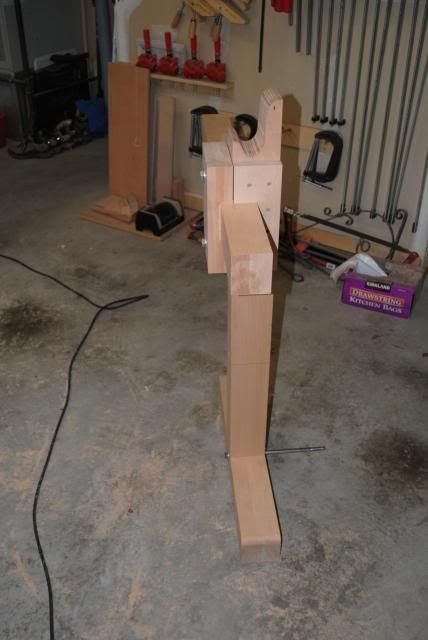 Next time I'll be working on the seat and support arm.
---