Most of you probably don't know me…that's cool….but some of you may remember me…I was just getting into posting here on Lumberjocks, then got caught up with work and let my postings slip….I really meant to get back to posting, but little pesky things like customer work got me a bit distracted. Then, in December of 2013…things changed for me in a huge way.
I had an oil delivery truck take out the side of my building.
It was pretty scary, as I was in my store at the time it happened…sounded like a freight train or an earthquake…the truck managed to come down two small hills on that road, take out the utility pole, my gas line and my electric….then proceeded to drag the pole down the length of my building. And I couldn't live or work there…they were worried about the structural integrity of the building…and rightly so….you can't see it very well in this pic, but when they opened up the siding, there was one major support beam that was cracked right below the cross beam…nasty stuff…
So, basically, I was out of my home for five months, totally displaced and not a happy camper. I just reopened my store on the 24th of August, and I still have a few small things to do to complete it, but it's better than ever and that wall isn't going anywhere anytime soon…fact is, it's concrete block along the bottom, filled with concrete and rebar….plus they added the curb…I DARE a truck to try to take it down now! LOL
I am nearly ready to start doing projects again, but I've decided to no longer do refinishing…after 25 years of doing it (and the wake up call from the accident…) I'm going to focus on expanding my woodworking skills with some small boxes, maybe make a cutting board or two (or ten…), making more guitar picks and diving in deeper with some more knife scale replacements that I actually picked up the bug for over the winter when a good friend allowed me to use his shop while mine was a complete mess…I hope this pic turns out right side up…
Yeah….it got ugly before it got better, but that's always been my motto….make it ugly to make it pretty….So there were very few hiccups, but it all worked out in the end…some of these pics are of the process before it was completed….
I had a friend that helped design the sign, then I hand painted it….took way too many hours, but I think it came out pretty good…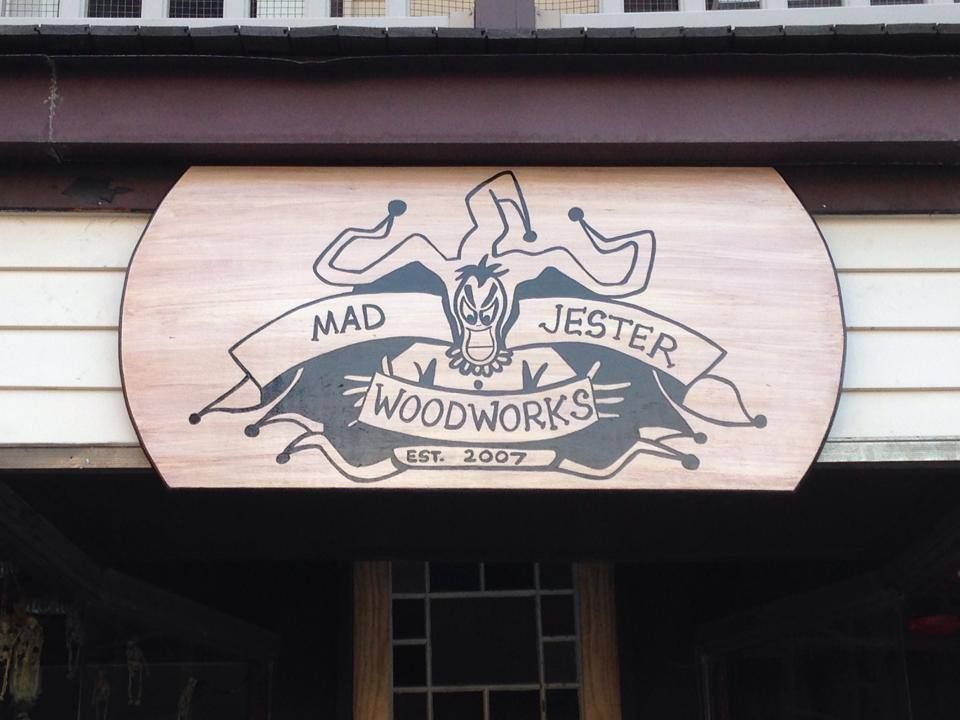 So that's it…I'll post the very few projects that I did over the winter in another blog…and I should be back up and woodworking very, very soon…just gotta organize a few more trouble spots and I'm good to go….thanks for reading all this…I certainly appreciate it…if you want, you can just look up my store name (Mad Jester Woodworks) on FB (put that name in the FB search bar…should come right up…) and follow along with me there as well. I have more pics of the accident posted there also.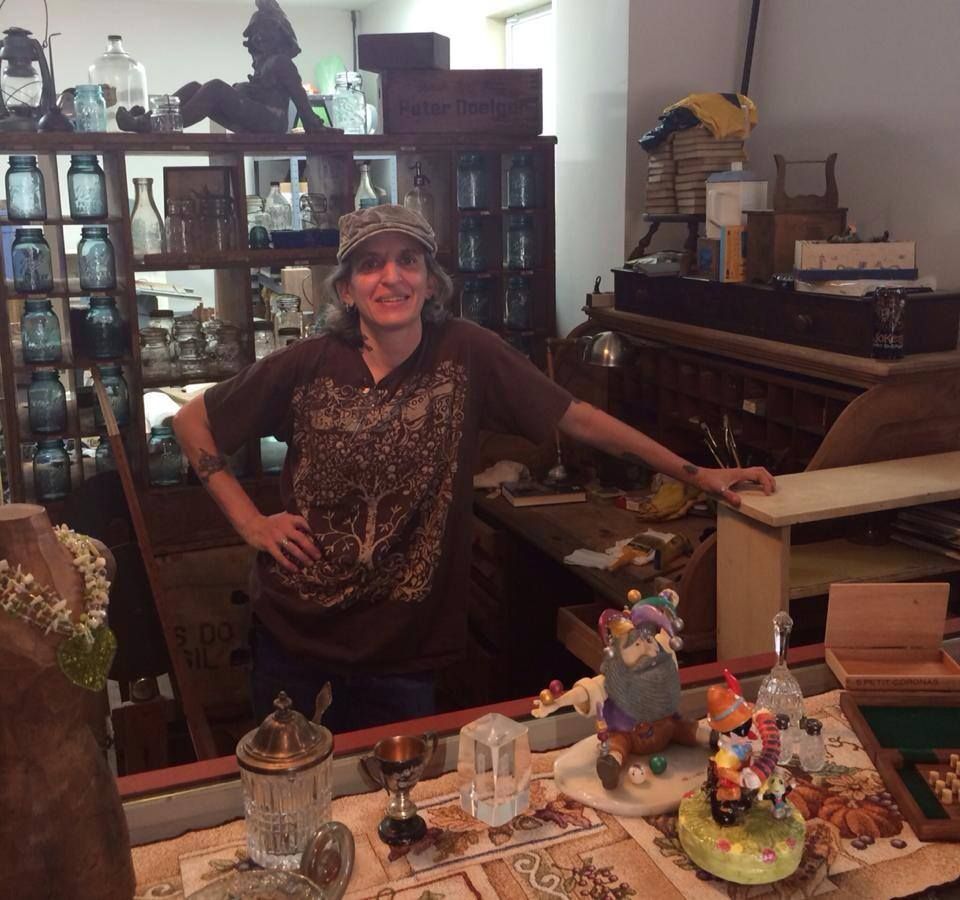 -- Sue~ Mad Jester Woodworks, "Not what I have, but what I do is my kingdom" Thomas Carlyle
---