Well, it's taken nine months, but the project is finally complete!
In my last post I had just finished cutting the dovetails for the carcass sides and top.
From there I moved on to cutting the dado's for the interior panels: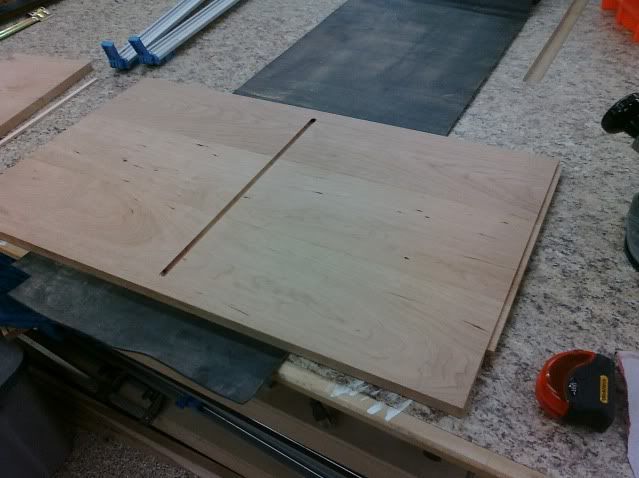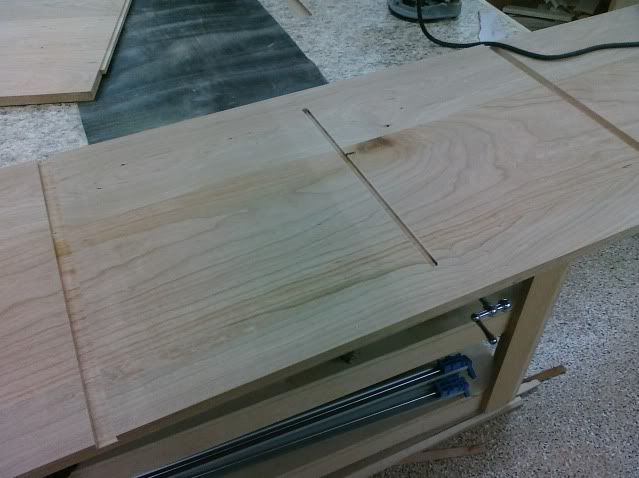 With the joinery all cut for the interior I was ready for a trial fit: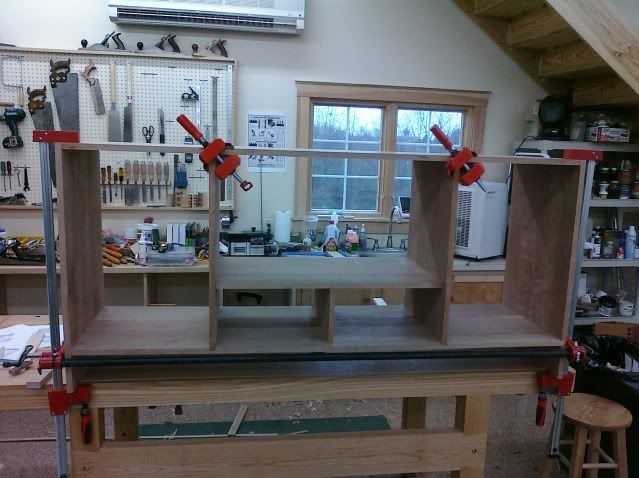 From there I went to work on the doors and the beaded face frame. The bead was milled separately and applied to the inside of the face-frame. The doors are cope and stick (I really wish I had made them mortise & tenon – lesson learned). I had to order a 15 degree raised panel bit in order to get a raised panel that still allowed me to get a flush back on the door with 3/4" material. I found one from CMT and it worked great.
Next I moved on to the bracket feet. The dovetails for the bracket feet were hand cut (I did two prototypes first and I was glad that I did because they got better each time). I couldn't have cut them by machine if I'd wanted to because the front piece was way to long to put into any jig I know of. I cut the dovetails first and then I used a coping saw to rough cut the profile I had drawn for the bracket feet, then I used a 1/2" spiral flush trim bit to route to the template I had made out of 1/2" MDF that I stuck to the work with carpet tape.
After I got the feet completed and installed I milled the mouldings, finished the edge treatment on the top and hung the doors.
With the front complete I turned my attention to the back. I resawed a 13" wide board and the plane it down to 5/16" and then planed to edges down to 1/4" to fit the grooves in the railes and stiles. I covered the area behind the drawer boxes with a single board secured with cut nails.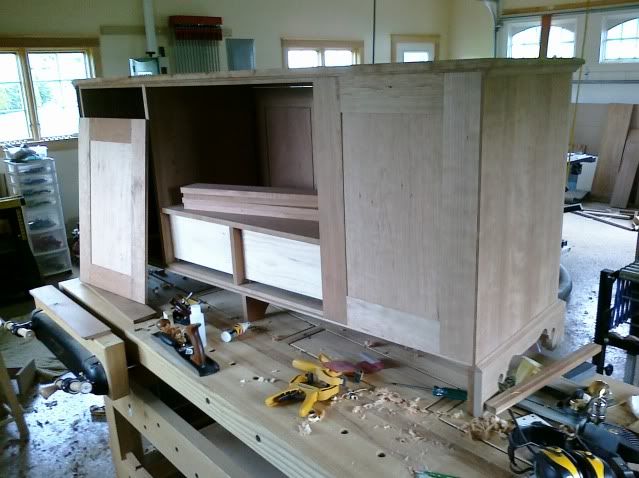 I constructed a cord organizer and vent panel for the back that will allow easy access to the wiring of the components and still allow some air circulation.
I sanded to whole piece to 320 and applied three coats of a standard mix of 1/3 odorless mineral spirits, 1/3 boiled linseed oil, and 1/3 McCloskey Satin Heirloom Varnish. On the top I added an additional coat of varnish thinned only with the OMS.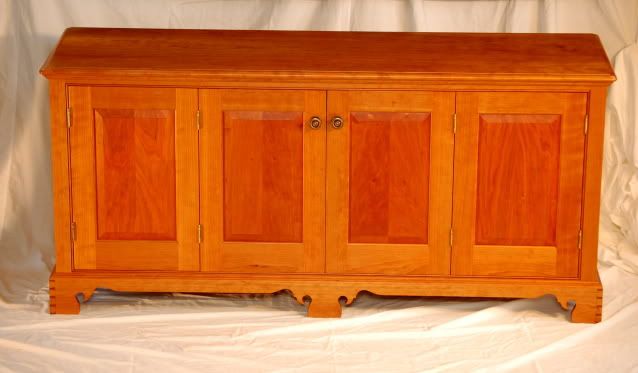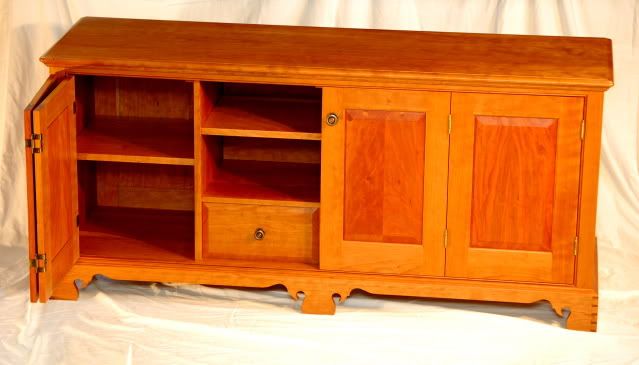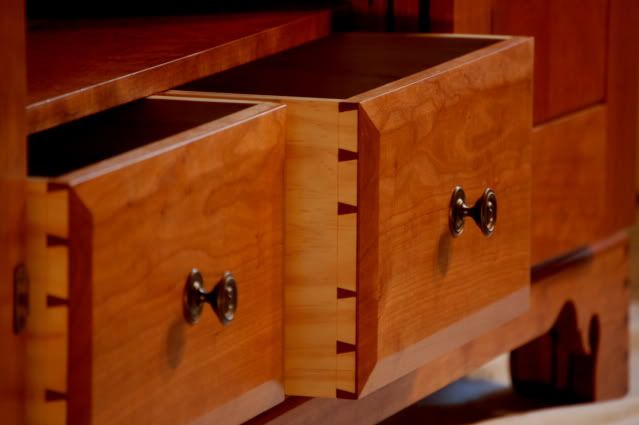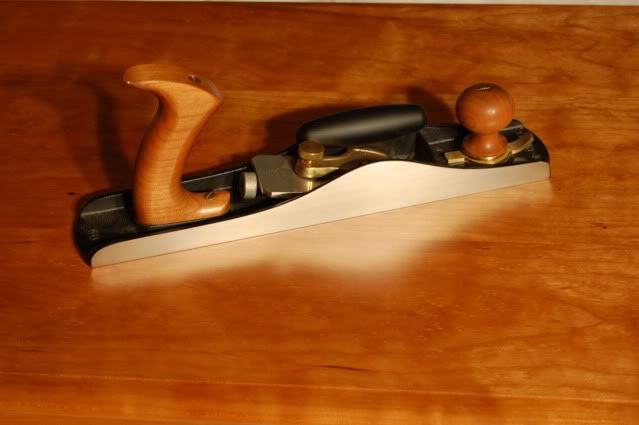 -- Mark
---