Everyone keeps asking about the shop, so here how things stand today. Its not done—-done but its being used. I've been using it for a while now. But just when I think the new side is about where I'm going to leave I seem to come with changes I want to make. I still plan on making some wall cabinets and benches to go on the south wall in the new side. I've added a few things since it was built so I had to find a place for those. I do things as I have time. A couple of weeks ago I got tired of all the clamps being everywhere. So I had a few 2×4's left from the framing and spent a day designing and building a quick clamp rack that holds all of the clamps I currently have at home. It holds all 250 or so and still has room for a few more, plus room for another partition in the center for more haging clamps if need be. I've gotten so used to having my lift table at work (yea you guessed it) that I bought another for the home shop. It has a smaller foot print but will still lift 2000 pounds. And finally a couple of weeks ago or so I bought a pellet stove, so I had to find a place for it and get it installed and running. Still need to sheet rock the the little office and get it done. I keep working at it when I have time and feel like it.
We are really busy at work right now. I've been working a few extra hours a week to try and speed some things there. We currently have the biggest job we have ever had and it has its share of headaches believe me. And were trying to squese in a few smaller projects to at the same time. My time in my shop is limited to the weekends, during the week I just don't feel like it most evenings.
Yesterday, Saturday, I had three guys over from the local woodworkers guild that I belong to. I volunteered to build a book cabinet for the guilds library. I'm a little late on getting that done, so going to try and get it finished as soon as possible.
Here's a few pictures from today! Sorry I didn't take the time to re-size the pictures so if click on them you can see the whole photo.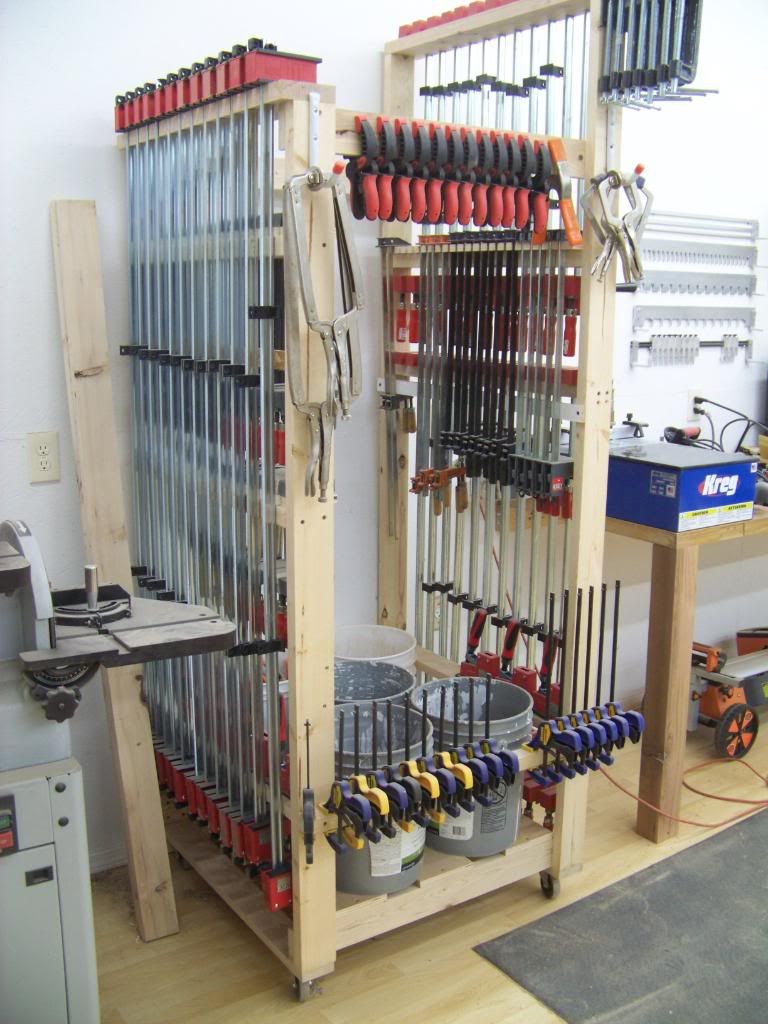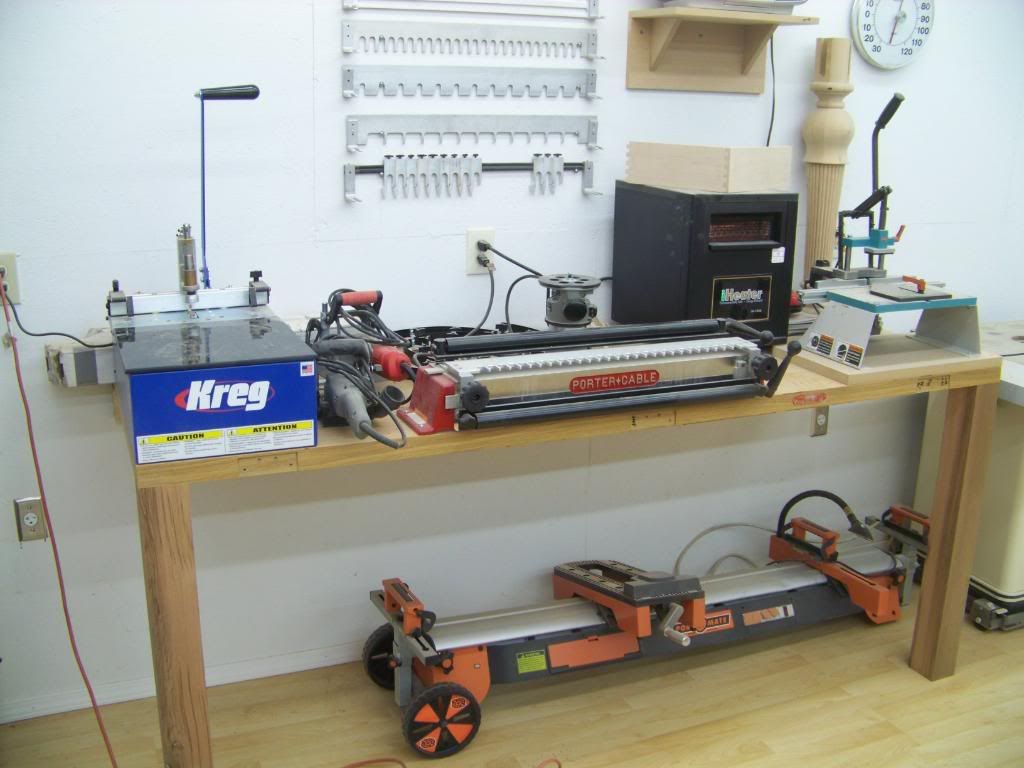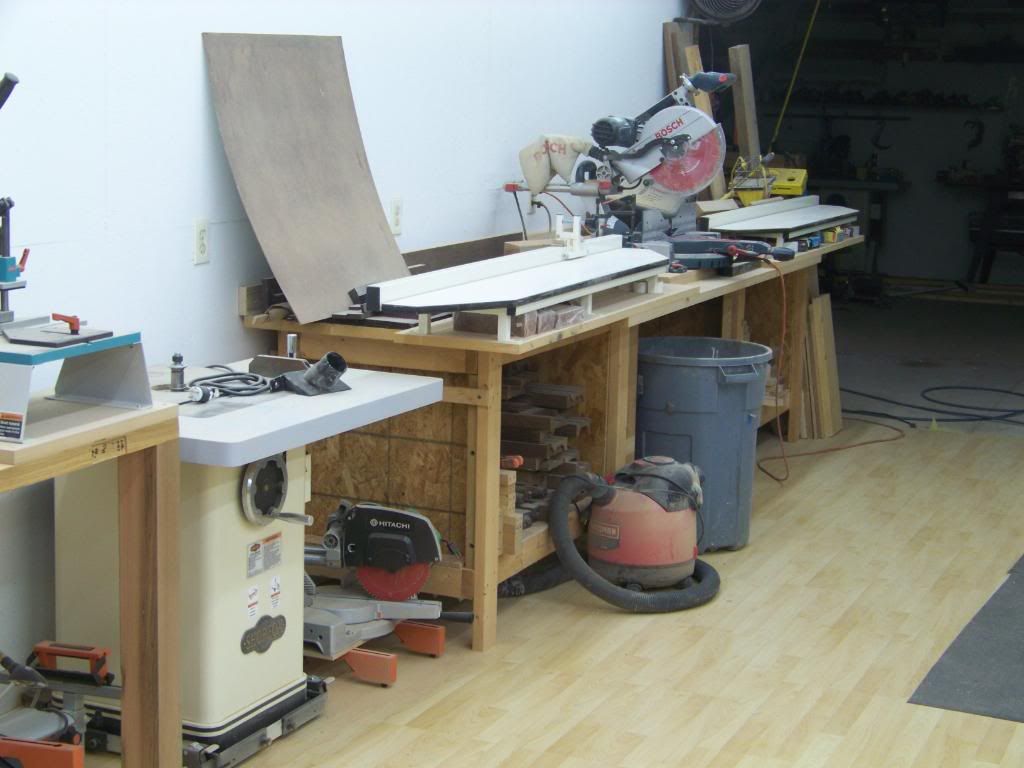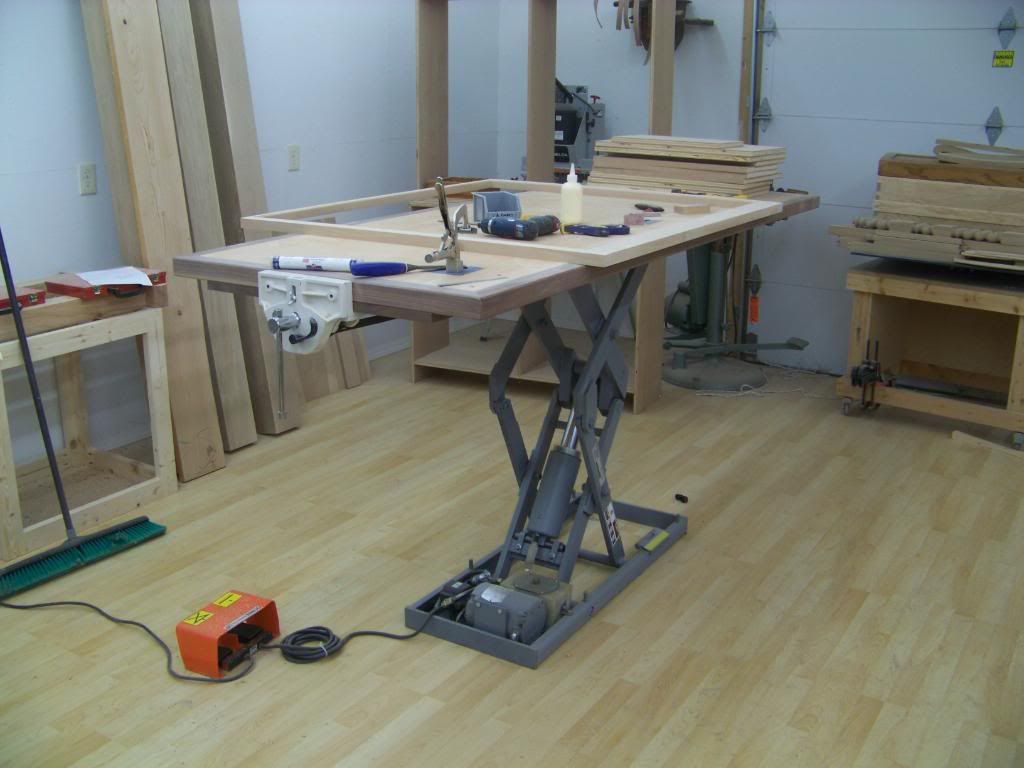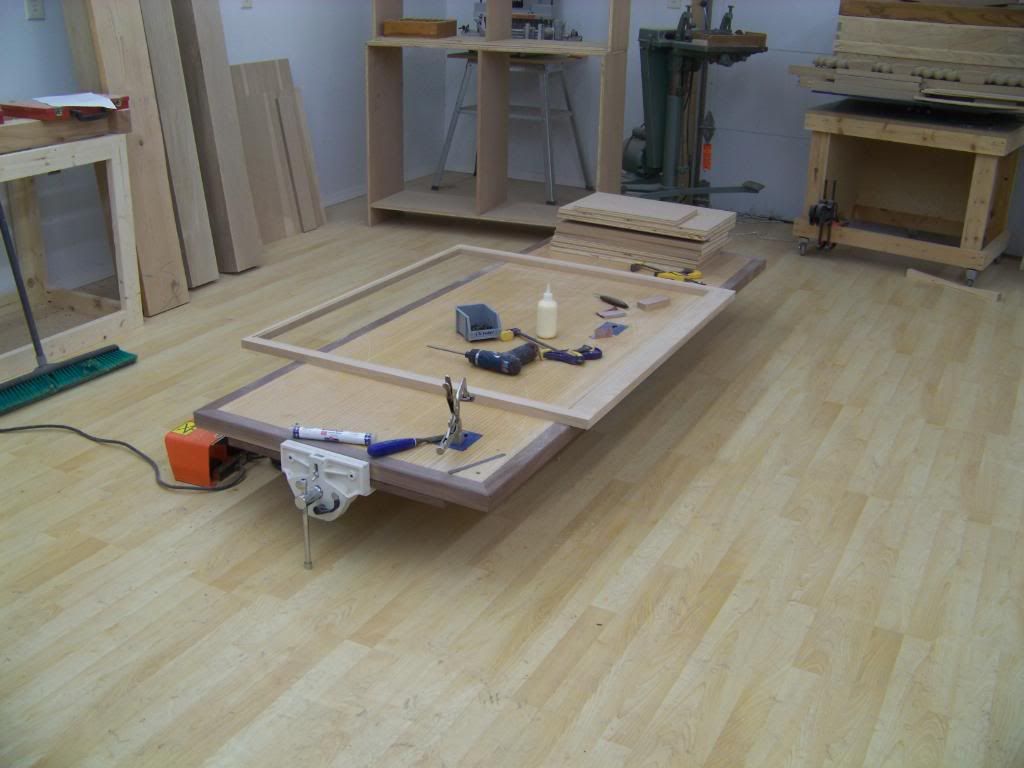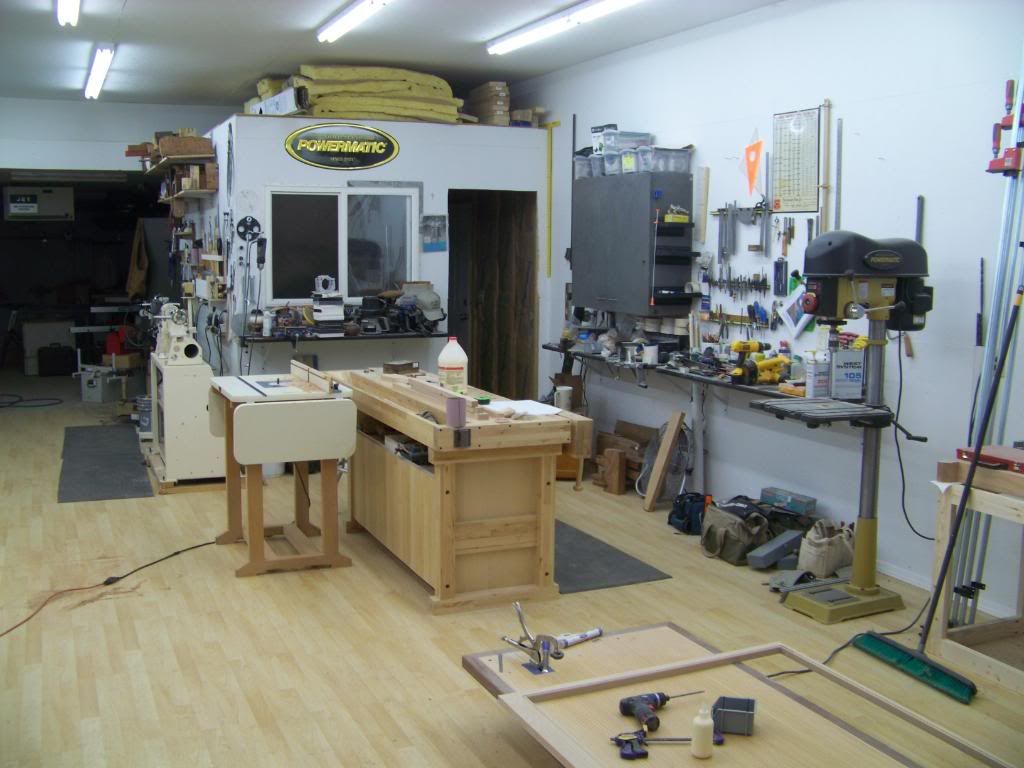 And here is a few from the old side, still need to finish clearing this side out and getting it organized. I put the pellet stove on this side.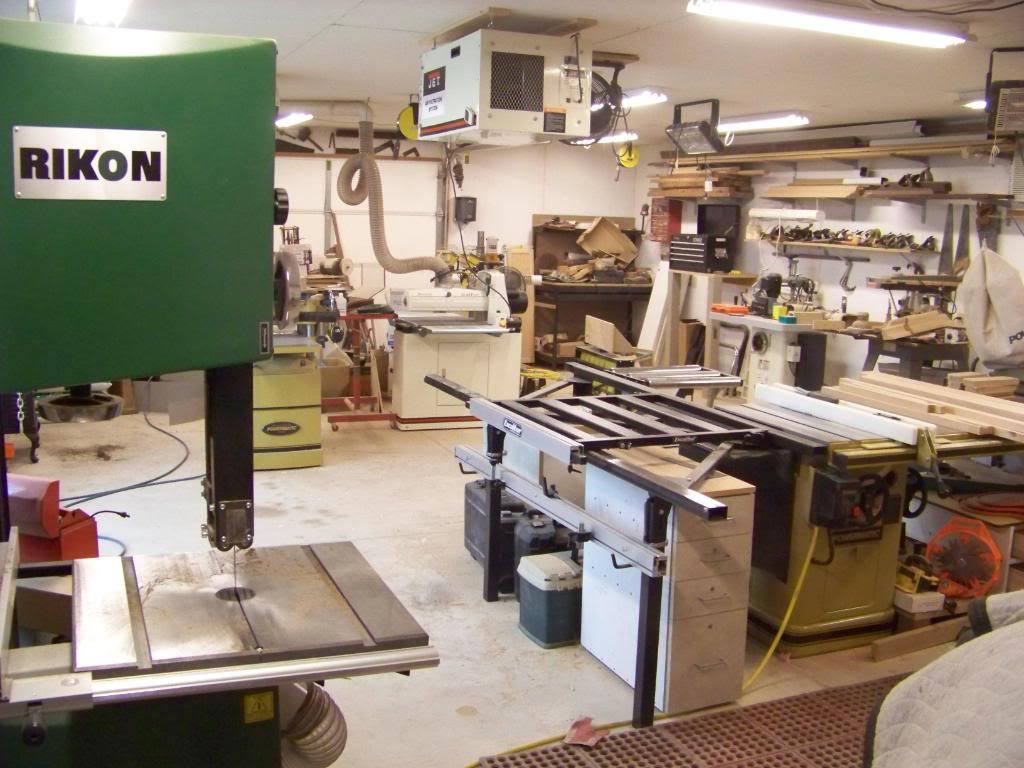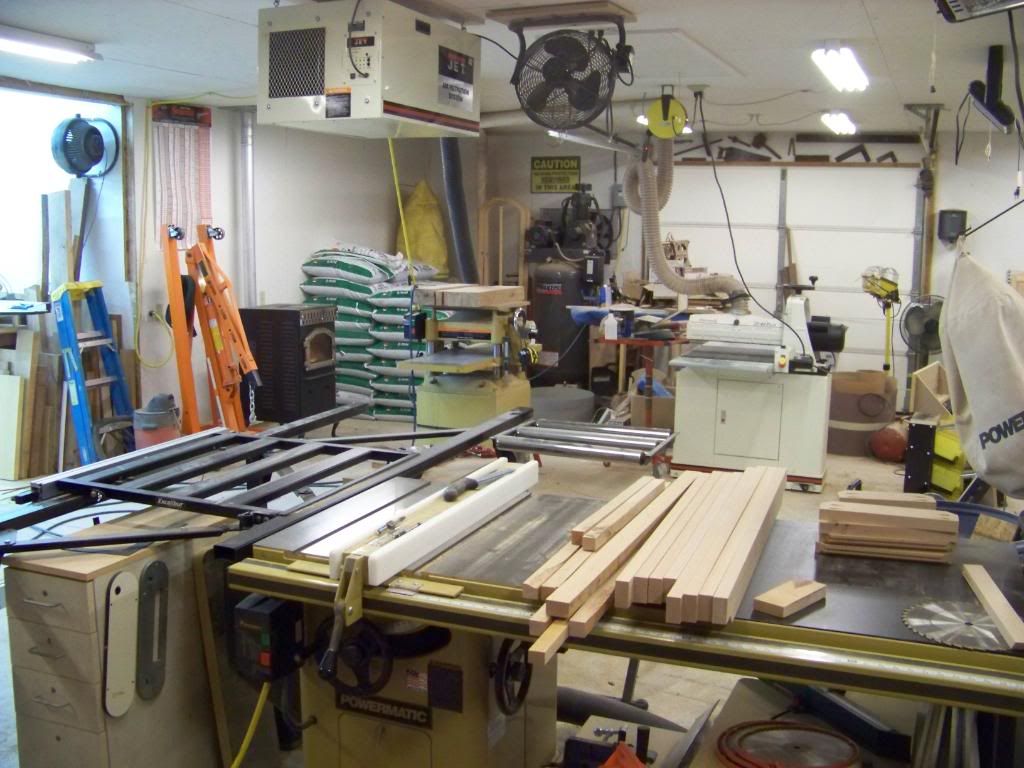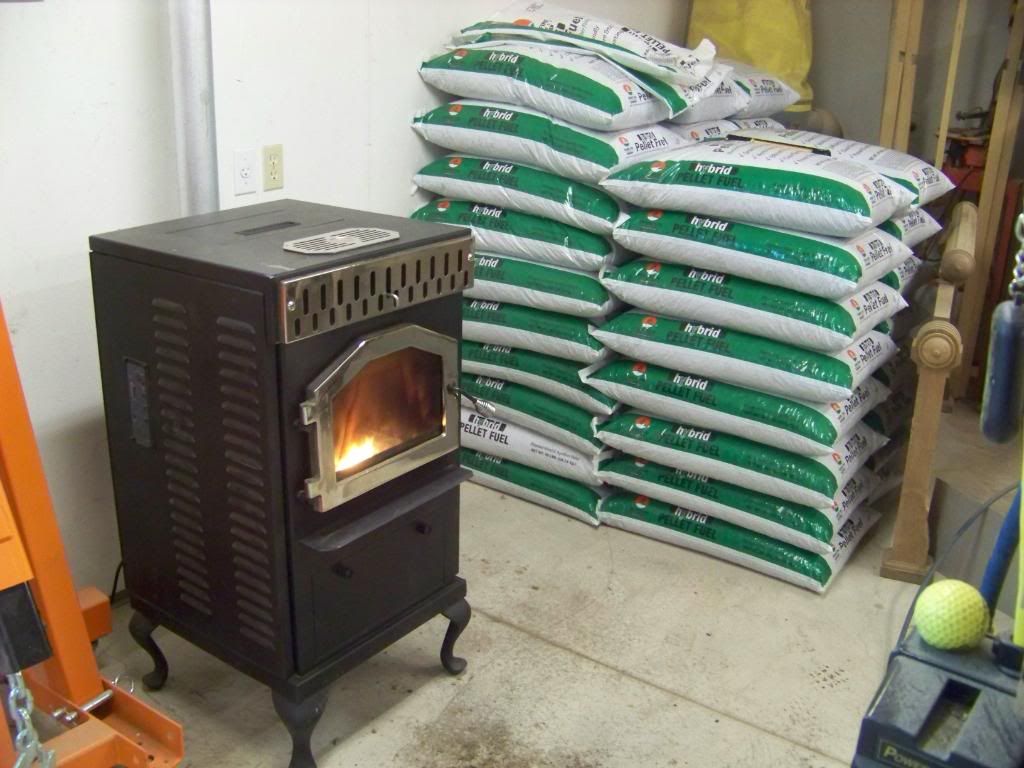 As always thanks for looking and have fun woodworking!!
-- Les, Wichita, Ks. (I'd rather be covered in saw dust!)
---