Its been along haul,,,,,,,,,,but its finally taking shape!
The outside of the building was completed 3/5/09. It took from that date until the middle of May for the power company to decide what they wanted to do to get the power to the building. They finally decided to put in a pedastal in the back yard to run the power from. (at a cost of $1350.00). I had a seperate meter put in the shop so I could cut it loose from the house. I got a final on the buiding and the electrical on 6/19/09. Then was my turn to go to work.
I worked every evening after work as well as every weekend (still doing so). Got all the wiring finished (about 1000 feet or so). Put up up a couple of walls for an office in one corner. The wife helped me get it all insulated. Then I put 7/16 osb on all the walls and ceilings. Got it asll painted two coats. Hung 12- 8' Four bulb t8 light fixtures. Last but not least I decided to put in laminate flooring. One, to make it warmer in the winter and two, to make it a little eaiser on the feet and legs than walking on concrete all the time. I'm really glad I went ahead and put in the flooring, It makes a world of difference.
I still have alot of things to finish up yet. Office is still bare walls inside. Still have a little triming here and there to do. For the last four weeks or so I've been moving machinery into the new side. Sorting through lots of stuff, Finding lots of stuff that I forgot I even had. Moving things around, trying to find the perfect place for things. Its going to and ongoing process till spring I'm thinking. Still have a big mess to clean up in the old side of the shop. I'll finally have room to build some lumber racks and get lumber storage under control.
This first picture is the way it things looked inside the first of March.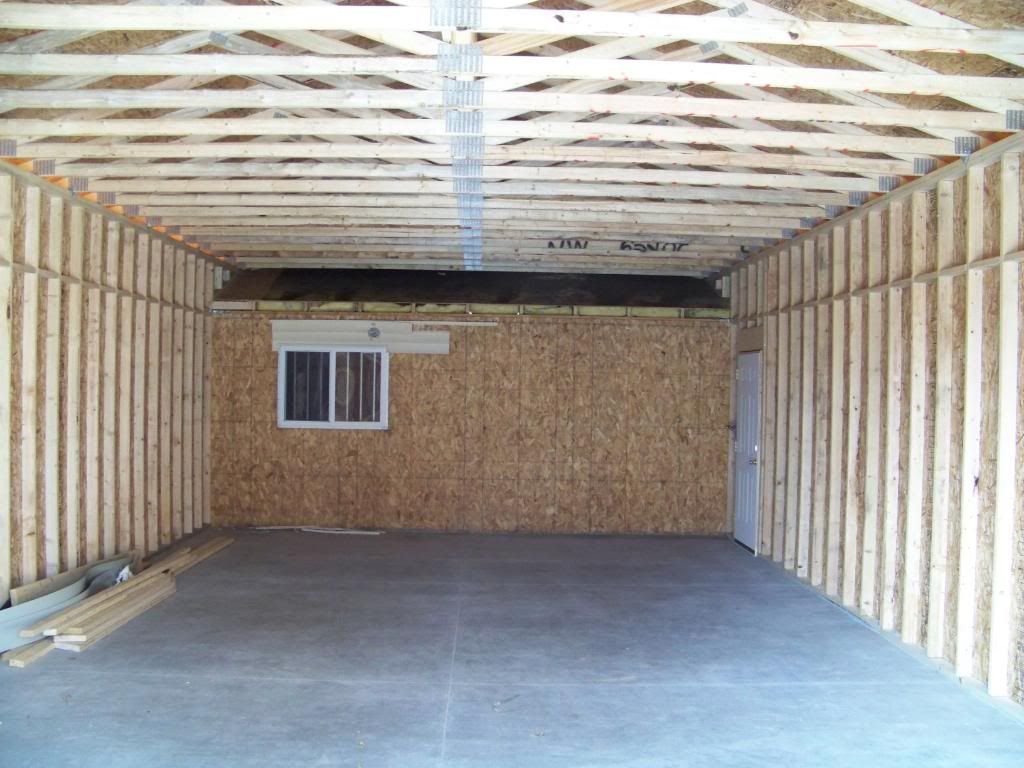 And here it is now!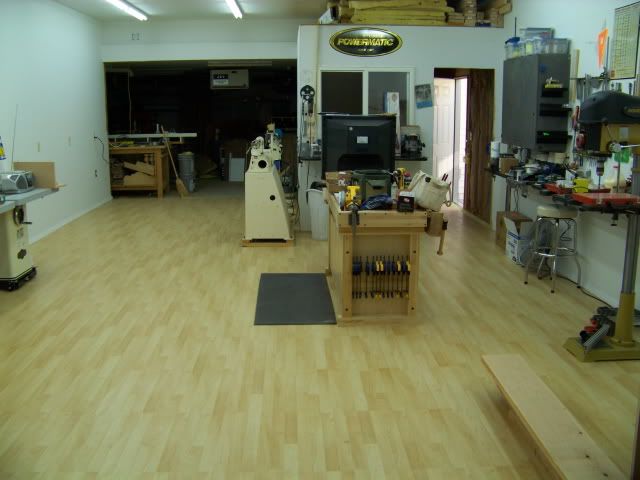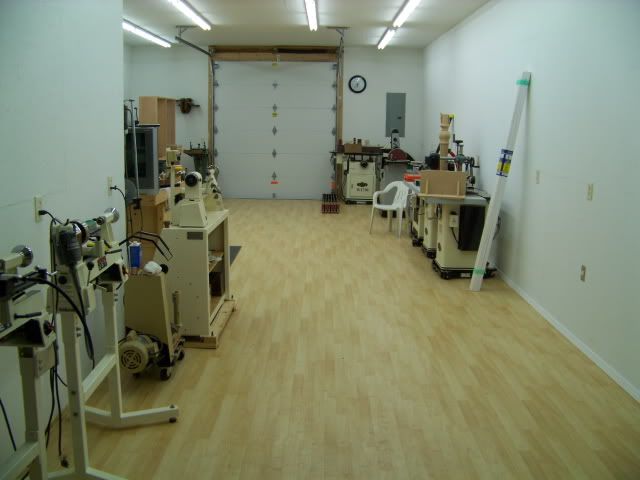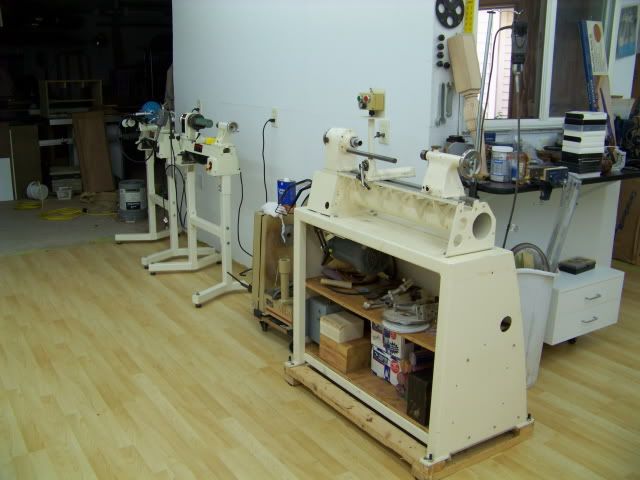 As you can see I've been somewhat busy. It has taken a while doing it all by my self, but I have enjoyed every minute of it.
You will all be invited to the open shop when its done!
-- Les, Wichita, Ks. (I'd rather be covered in saw dust!)
---