I saw an article in a woodworking magazine, maybe it was shop notes, on making wooden mallets that were filled with lead pallets.
I made up a few of these, some I gave away, others are still hanging around.
They're easy to make, and useful around the shop. Not to mention they look great and are a good use for small scraps of exotic woods.
The ones below don't have the leather contact cemented to the face of them. It's this leather that keeps them from marring the surface of the wood your hitting.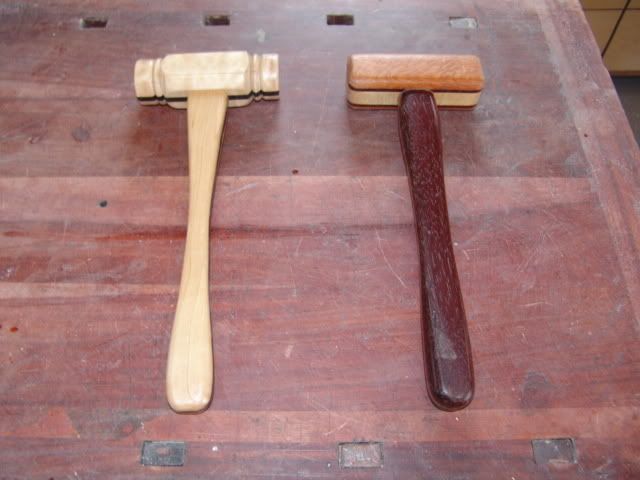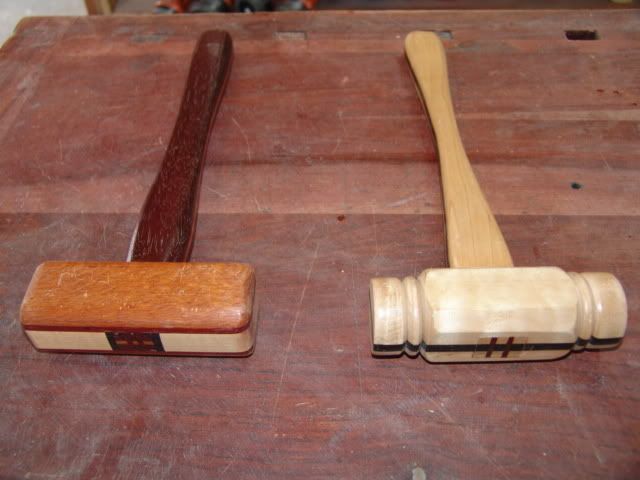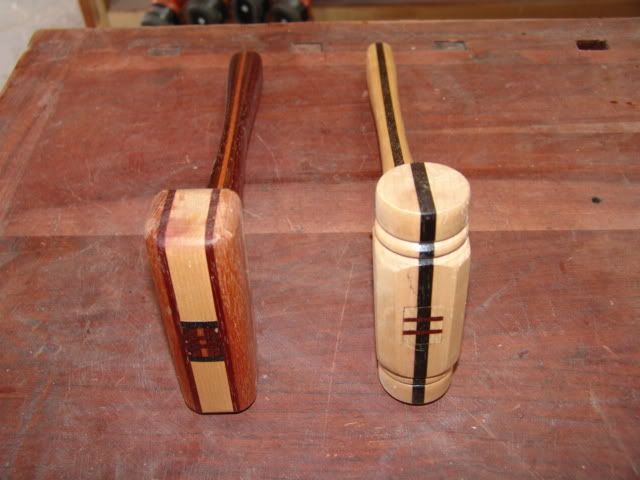 -- by Lee A. Jesberger http://www.prowoodworkingtips.com http://www.ezee-feed.com
---