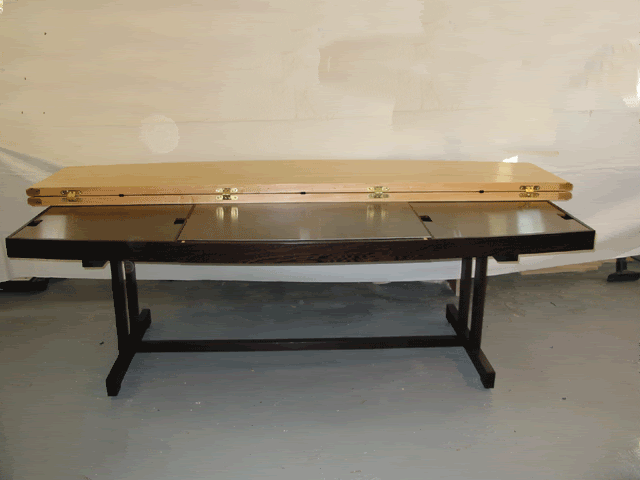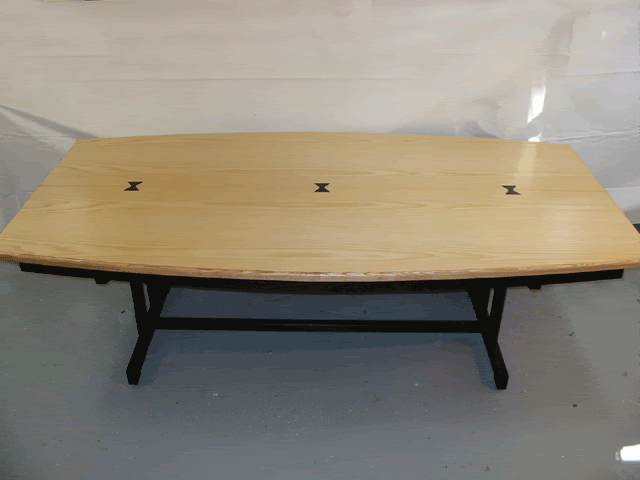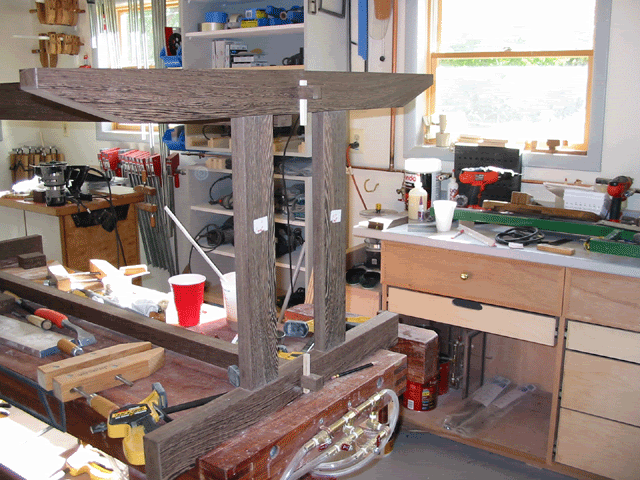 It's been a while since I posted any projects, so I figured I'd better do so before you all forget my name.
I previously posted a Library stair unit, and this table is the accompaning piece of furniture to that.
The client needed a conference table, but he also wanted a workbench, as he was prone to dismantel his computer occasionaly, in name of improving it.
He was a fan a George Nakashima, so he wanted the table fashioned in his style. My design seemed to prove successful, as he did love the finished product.
We built the trestle style leg sets, and the main frame of the table with wenge. The top was constructed with a resin coated honeycomb cardboard core, covered with M.D.F., and book matched ash veneer.
The top consisted of two pieces, joined at the middle with saus hinges. One half of the table flipped over onto it's counterpart, exposing the brushed stainless steel work surface. The stainless is actually laminated to a wilson- art plastic laminate. (like formica).
The work area under the stainless had a center drawer, covered with felt, as well as two sections that lifted out, for tool storage, at bothends of the table. These too, were covered with felt.
Since the gentleman was not a young fellow, or in the best of health, the table had to be light enough for him to open and close. The honeycomb was the perfect solution.
We inlaid "butterflies" into the top to mimick the ones used by Nakashima to repair cracks in his slab lumber tables.
Again we made use of templates and the vacuum system for many phases of the project.
Lee
-- by Lee A. Jesberger http://www.prowoodworkingtips.com http://www.ezee-feed.com
---