I finaly got the chance to get this table completed.
I didn't like the way the legs looked, so I decided to add gold leaf to them. Made a big difference. The table looks much better with it.
I used an imitation gold leaf, since I had some on hand. It looks good.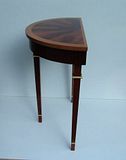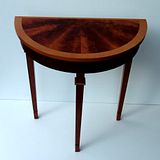 Thanks for looking.
Lee
-- by Lee A. Jesberger http://www.prowoodworkingtips.com http://www.ezee-feed.com
---