Just playing around in the shop and came accross these planes. I made them a couple years ago, and really enjoyed it.
Nothing too fancy, and the basic plans came from a book on making hand planes.
They are a pleasure to use as the shavings come peeling through the throat opening. That nice whoosh sound that only planes make, and shavings thin enough to read through!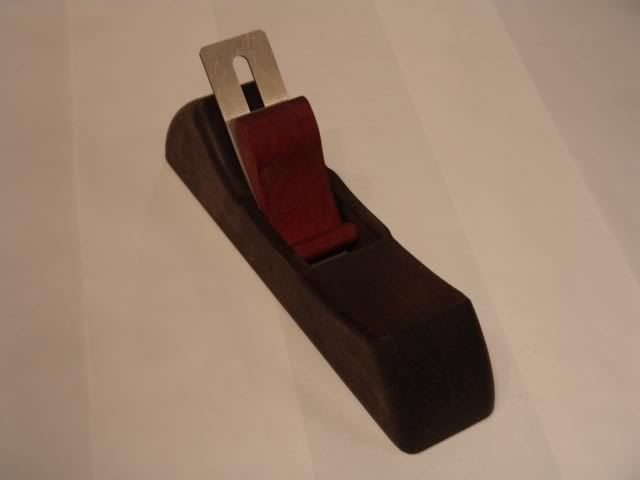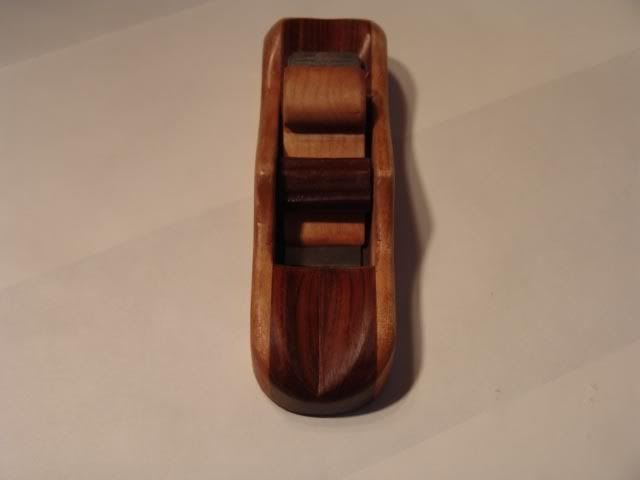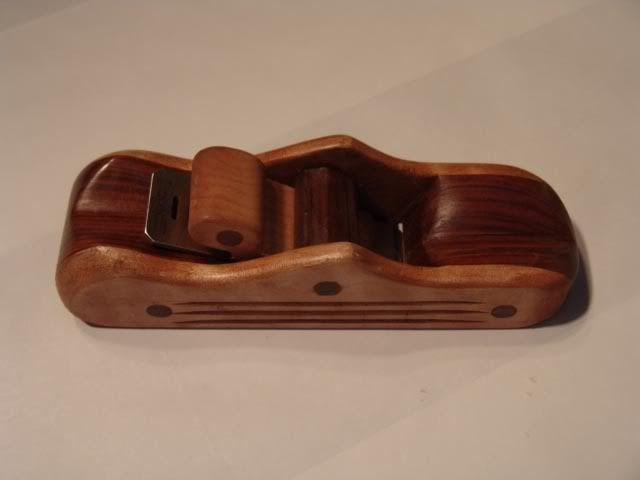 And a polished surface that's left behind. So much satisfaction in using them, knowing you made them.
The block plane is maple and rosewood. The joiner plane is wenge, with a bloodwood wedge.
The blades are Hock purchased from Woodcraft.
For finishing them I left them submerged in a boiled linseed oil for about a day, let it dry out for a week, and did it again. The reason for that is so they don't take on any moisture and change dimensions by swelling or warping.
Adjusting the blade took a little getting used to, since I've only ever had to turn a knob to adjust a plane before.
With these tapping on the front or back of the body with a mallet raises and lowers the blade.
I came out with a better understanding of how planes work, and a couple nice tools in the process.
-- by Lee A. Jesberger http://www.prowoodworkingtips.com http://www.ezee-feed.com
---