Hi Everyone;
It's been a while since I've posted anything.
The table project has been side tracked for a while, due to some health issues but I'm back at it now.
The three pedestal bases are finished.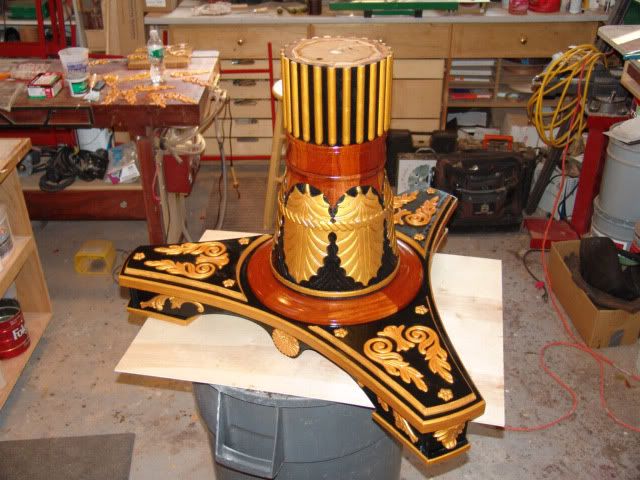 I've also started posting the construction details on one of my wood working websites:
http://www.myhomewoodshop.com/index.php?option=com_content&view=article&id=72:17-foot-dining-room-table-part-1&catid=82:dining-room-tables&Itemid=63
I'll post more soon.
Lee
-- by Lee A. Jesberger http://www.prowoodworkingtips.com http://www.ezee-feed.com
---