click the marker to see the address
Here are a couple of photos of what my shop looked like in January 2009: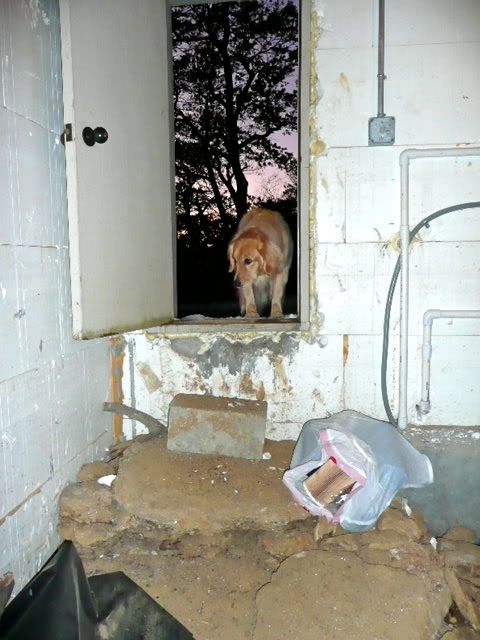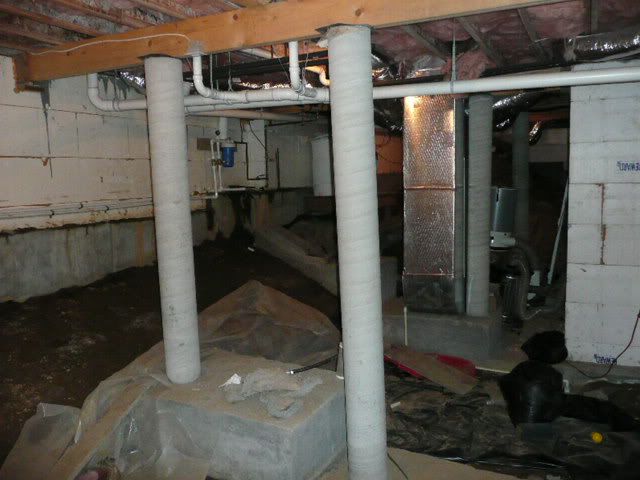 Okay, it is what the crawlspace looked like in January 2009. ;) The left side is mostly a huge chunk of granite that couldn't be dug out when my house was built, with a small area of flat dirt floor space. I had high hopes, but as you can see, even my dog thought it was a crazy idea!
You can see my dust collector just behind the furnace. There is a small room (about 9' x 11') off to the right of it where I had crammed in a few things including my first little Jet VS1220 lathe, drill press, old Ryobi table table saw, and a wobbly table. Sorry, no photo of that.
I've poured concrete, chipped away at the rock, built platforms over the granite where I couldn't chip it away, built some work tables, added electrical outlets, lights, and a lot of newer, bigger, and better tools. I've done all the work myself, except the concrete. All this while also working on a hot tub room addition. Whew, I've been a busy girl! The shop has a long way to go, but at least it is starting to look like a shop. Enough so that I have a hard time making choices to keep working on the shop or making "fun" projects.
Of course, it is already too small. LOL
Current photos coming soon…
---