Calling this a woodworking project would be a gross overstatement, but if you'd like to bring a smile to the face of your own – or other children, it doesn't get much quicker or easier than this.
The photo below shows a few of the two dozen or so small tops I made from wheels and dowels 'left-over' from the small race cars I made for our club's Christmas toy drive.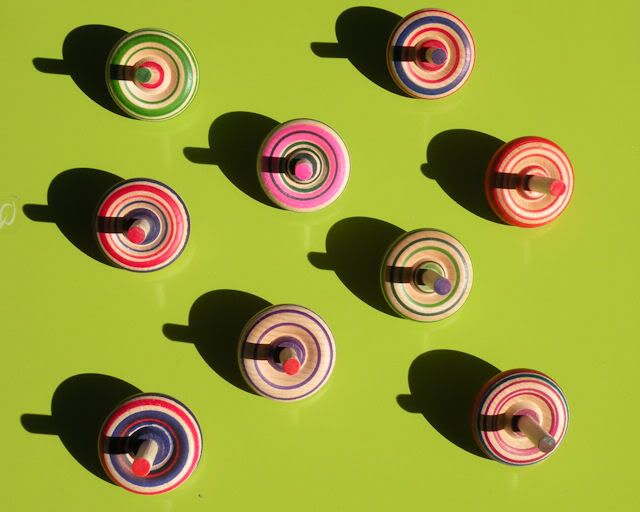 They could be made any number of ways, but here's how I did it. I chucked a dowel into my portable drill that was snug – but not tight – in the 1-1/2" wheels. Then, with a wheel in place, I used 'Sharpie' pins to apply a circular pattern to a spinning wheel.
I chose dowels that were snug enough to require hammering into the wheels – cut them into 3" lengths – and spun them against a moving sanding belt to put a point on one end. After applying a touch of glue to the hole in the wheel, I hammered the point about 5/16" beyond the bottom of the wheel.
Finally, I cut the back end of the dowel off an inch or so above the top of the wheel – sanded it off, and touched up the end with the Sharpies. The reason for the excess length on the dowels is so I can cut off the drill's chuck marks.
These tops will spin anywhere from about forty-five seconds to a minute and a half – and the kids love them.
-- Dave O.
---