Just a quick update and some friendly advice:
I can't speak for everyone here, but I figured out this weekend that I am a woodworker NOT a mechanic. For years I have worked with all kinds of power tools and have never had a mishap. The one time I decide to be mister mechanic and work on my own car it ends in disaster. Please remember I don't consider myself an idiot, all though some may disagree. I have found out that the seemingly simple task of changing ones spark plugs can be much more difficult than anticipated. Consider that to the average person this does not seem like a difficult task, but don't let that fool you as it did me. I think it is a conspiracy by the auto industry to make a seemingly simple task turn into a comedy of errors. Don't let this happen to you and please support your local mechanic.
Let's review:
Pro's
Trying to save money and change your own spark plugs.
Con's
One Broken hand
One broken spark plug
Car in the shop being fixed by a real mechanic
Out of woodworking for next 6-10 weeks
Tow charge
Rental car
Time lost at work and restricted work duty
PAIN!!!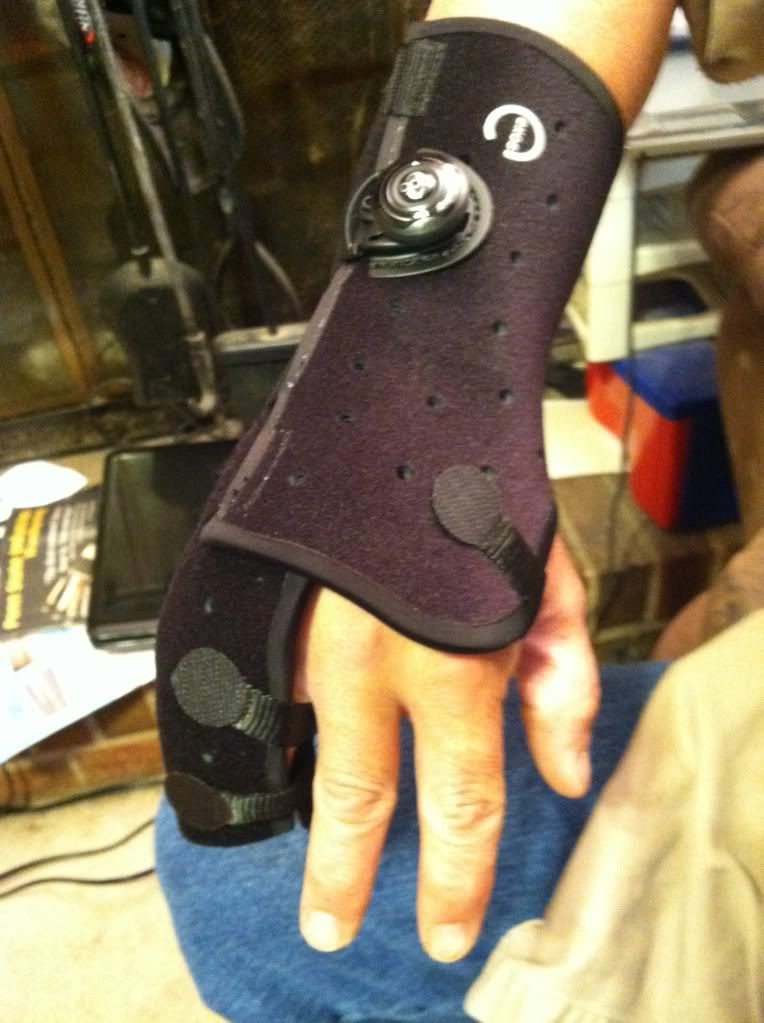 The choice is yours, please make the right one.
PS: I think I am far enough ahead on the upcoming Basic Intarsia Class that this small set back should not affect it. That is, if I can enlist my wife to help with typing because you need to be a contortionist to type with this cast on.
-- If you not making sawdust, your probably wasting your time. Kory
---