I went out this morning to putter and ended up doing about 5 one hour sessions with coffee breaks inbetween. We really couldn't do anything yesterday because my youngest grandson made his first communion so we spent the day with the whole family which is always fun to do.
I have always tried to live by a rule that I saw somewhere that says "every time you go in the shop, put 10 things away". Don't know where I saw it but for many years it was a hard and fast rule for me. When I got sick a couple of years ago that stopped for quite some time and the mess began to accumulate. Well it's back to the old rule again, only today I think I put away a lot more then 10 items.
Also spent quite a bit of time stacking wood that I had just thrown everytime someone came over looking for something. In one of the first pics I posted there is a sliding door in one side of the shop that was closed making the size of the shop 21 X 23 which is about 2/3 rds of the first floor of my old barn. Here is the pic early today:
As you can see I have picked up and put away a lot but it's hard to tell because there is so much still there.
When I opened the sliding door, it immediately expanded the shop giving an additional 12 X 12 of floor space with a lot of junk to get rid of but floor space none the less.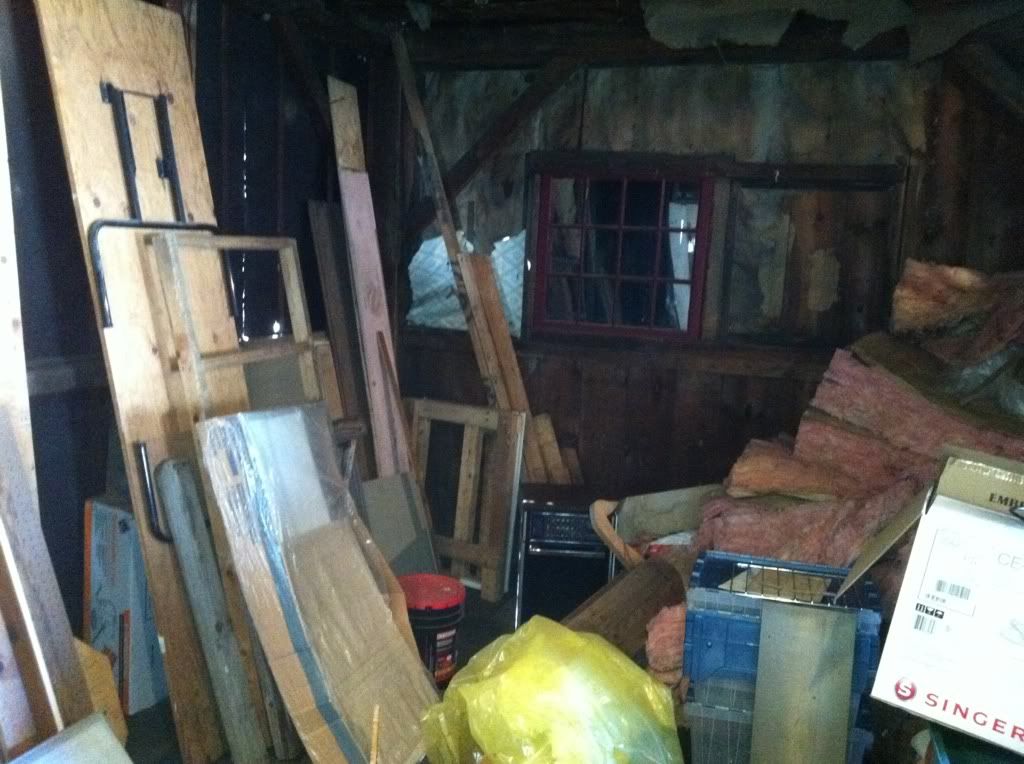 There was addition space forward of that on the other side so I built some wood racks and started stacking:
That's about all the progress for today but there is always this week to do some more. Nice thing is I can start and stop whenever. Over the next couple of days I will be drawing a new floor plan and indicating which tools I have. I will post with an initial layout looking for some thoughts from those of you who already have an efficient set up. Also going to redo the dust collection. I'm fortunate enough to be able to get under the shop so I think I will run my vacuum under the floor instead of up the wall and across the top. Would that cause a problem in efficiency for the vacuum?
Once again thanks for all the suggestions and it's onward and upward. Gotta schedule another afternoon after school for Tyler to come by to put his two cents in.
-- • "I have noticed that nothing I have never said ever did me any harm."....... Calvin Coolidge
---