Step Stool
I was always having to bring down my wifes step stool from the kitchen…enough was enough…make one for the shop. You Tube here we come for ideas and I found one that just fit the needs.
https://www.youtube.com/watch?v=RHMzNRpScI8
This swing out step stool is ideal for my limited space and when you need it, swing out the lower stool and there you have it. I had some Pine laying around from old shelves that fir the bill.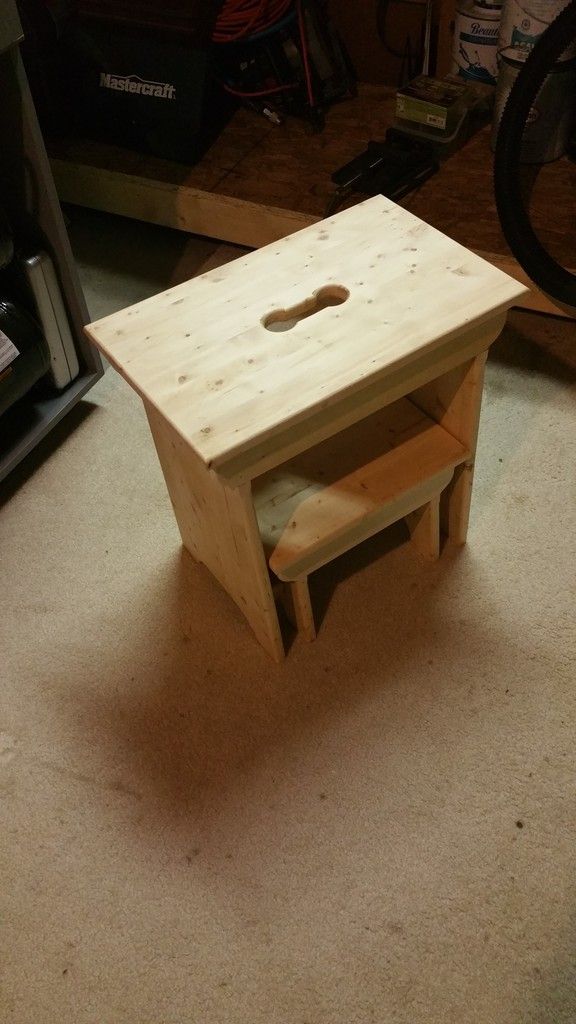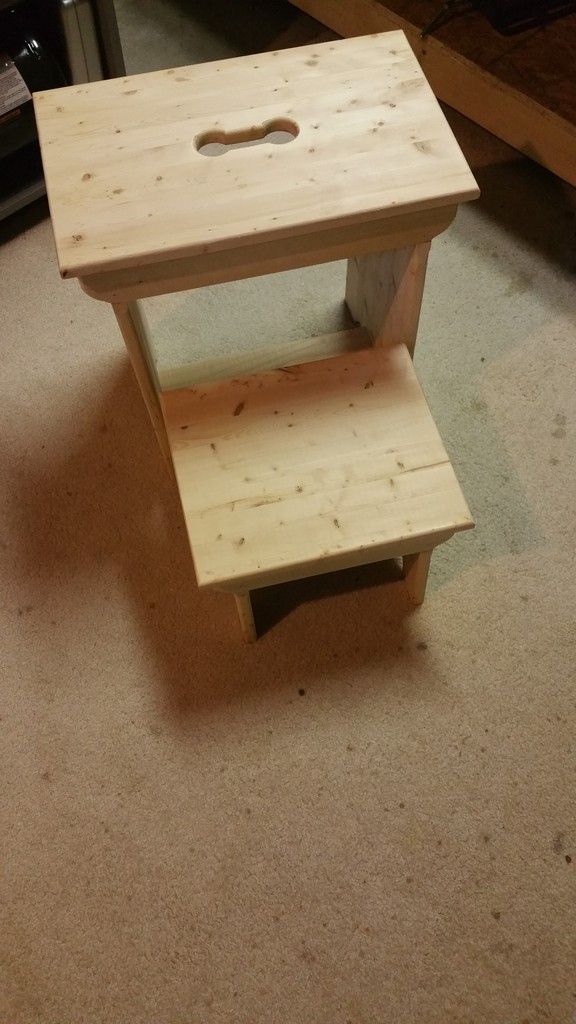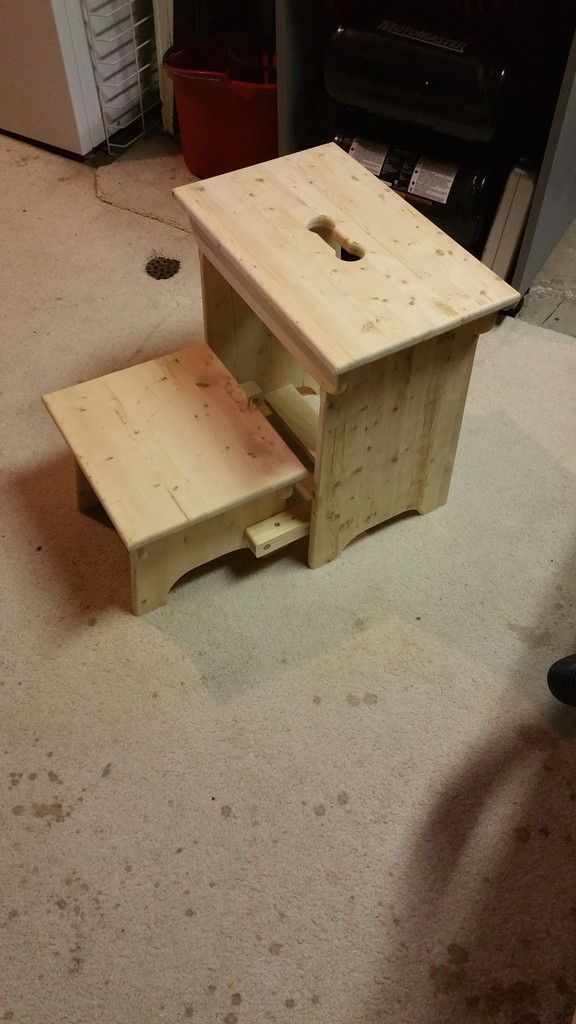 -- Ken in Niagara Falls
---