Needed a router table, didn't want to go out and just buy one when as a woodworker, build it. So spend time on You Tube and make a plan.
The stool I previously made had compound angles to add strength and stability to the base I would use 5 degree angles here. 2X4's used for the legs, trimmed to 3" X 1 3/8". Cross members are spruce 1X3, glued and screwed. Top of the stand is 20 X 28
Router table top is 24×32. 3/4" plywood and a 1/8" marker hardboard. It works, but I may look to using something different if I make another table.
I investigated a number of inserts, ended with a Blackjack phenolic insert. I positioned the insert more to the rear of the table top, to give more workspace, a miter slot and a continuous hinge to enable access to the router below instead of having to take the insert out of the table for depth adjustments.
I made a fence from MDF 3/4" base and fixed fence, full width of the table, 32", 6" deep and 4" high. I used 1/2" MDF for a sliding fence. Using 5/16" threaded rod, wing nuts and inserts. Placed a vacuum port on the rear, checked it out and it sure draws a vacuum when in use.
Because I have a fast-joint precision joinery system, I haven't secured the fence to the table (for now).
I've tested and used it and am very pleased with the result.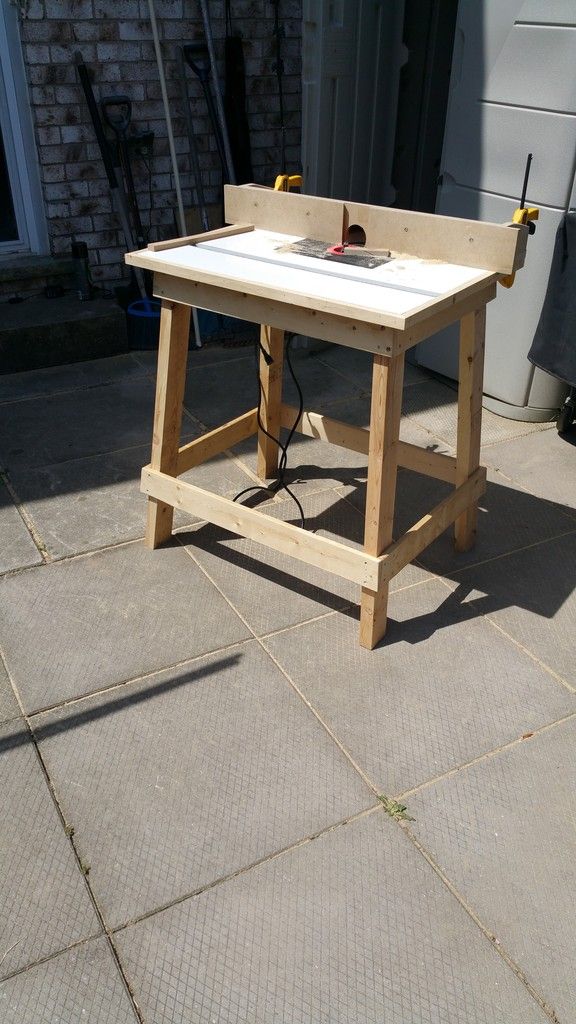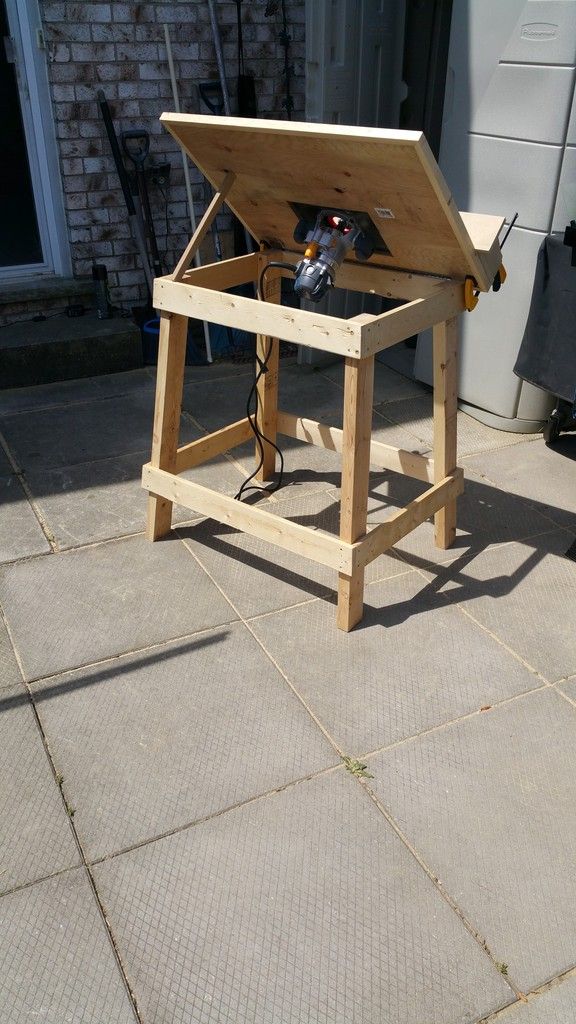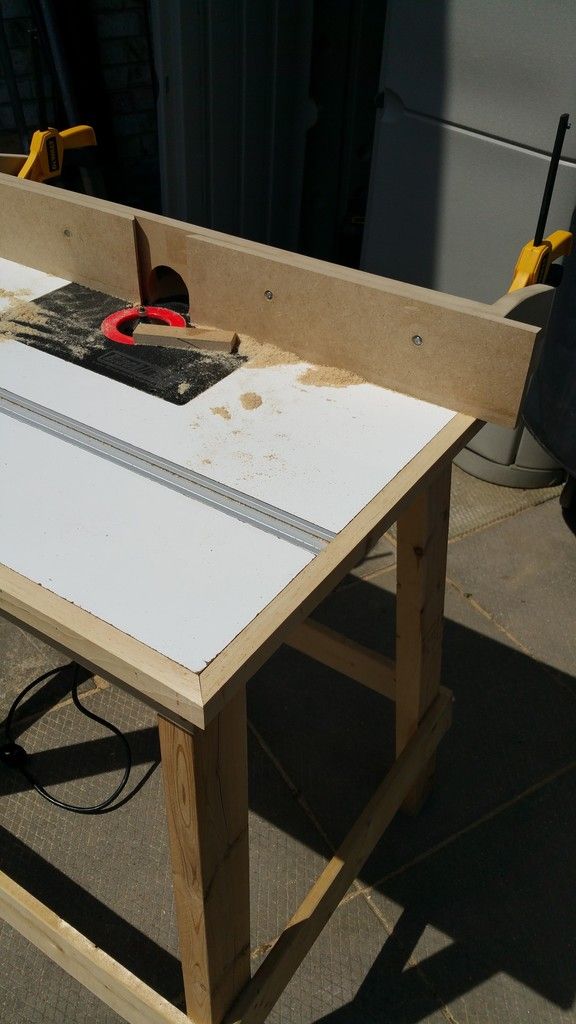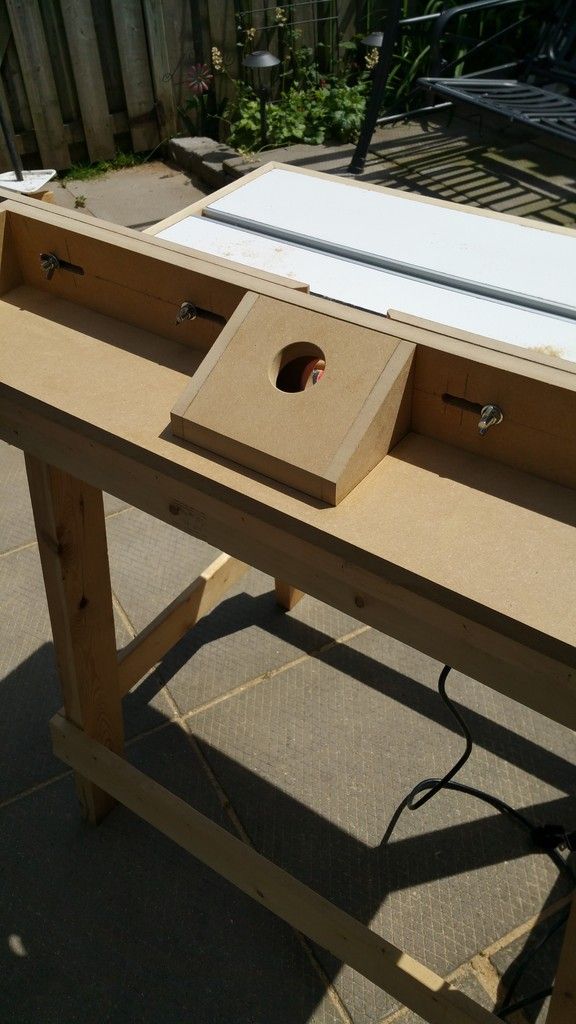 -- Ken in Niagara Falls
---