I have a 10" Rockwell Table Saw, which I bought many years ago, had it in storage when I lived overseas and finally this spring being semi rerired, put it back in service. I need a Crosscut Sled. Did a lot ot on-line research, found what I like and made it to suit my saw and me.
The saws main table is 24" wide and 22" deep, so I duplicated it using 1/2" birch plywood.
Runners are maple, trimmed to fit and glued to the bottom of the plywood.
Fence material is cut from using 1X6 select pine. Front fence is 1/2" higher than the highest cut provided with the 10" blade. Glued and screwed to the plywood base.
The rear fence is also 3/4" pine, doubled up, 1 1/2" by 5 1/2" and 30" in length. Attached to the front face is a 1/4" sheet Birch plywood. Here, what I did was to cut a 1/2" wide slot 3/8" deep, 1" from the top of the fence, to be used as a T slot. The plywood face is trimmed to allow the opening of a 1/4 or 5/16 T-bolt. I will make a stop block to be used with the T track. Along the bottom edge, I routed a 1/4" 45 degree cut, to prevent the accumulation of sawdust. No glue, only screwed from the bottom side of the base.
At the rear of the fence, I boxed in the center area to protect myself from contacting the saw blade. On both sides I placed uprights and inserted 3/4" dowelling to be used as handles, also to keep me away from the blade. Here for the four uprights I used pocket holes, no glue in case I need to take the rear fence off for any reason.
After completion and waxing the runners, they are nice and tight, slide well and will get better over time. After a number of cuts, checking with a square and a 5 cut method, I am pleased with the result.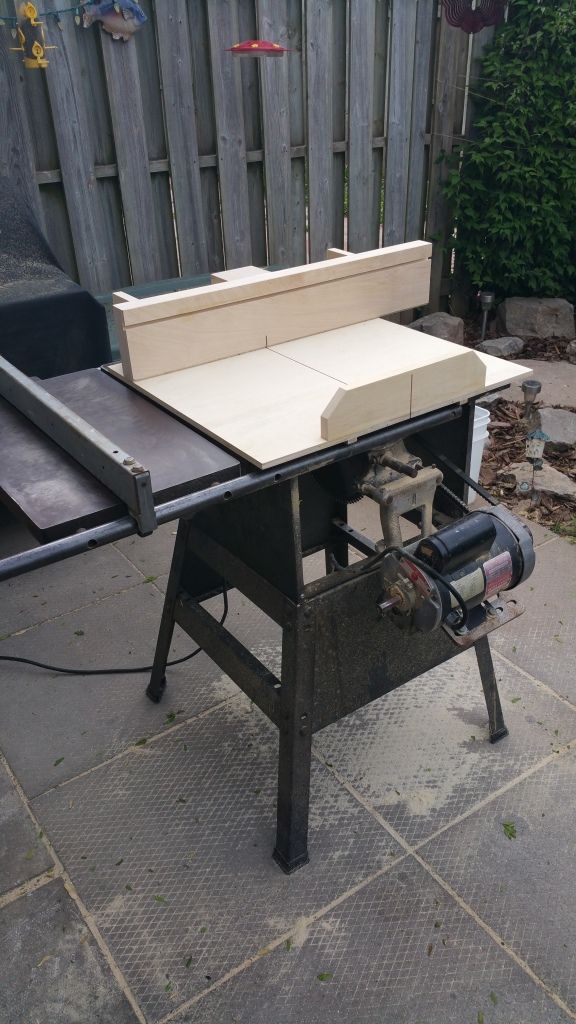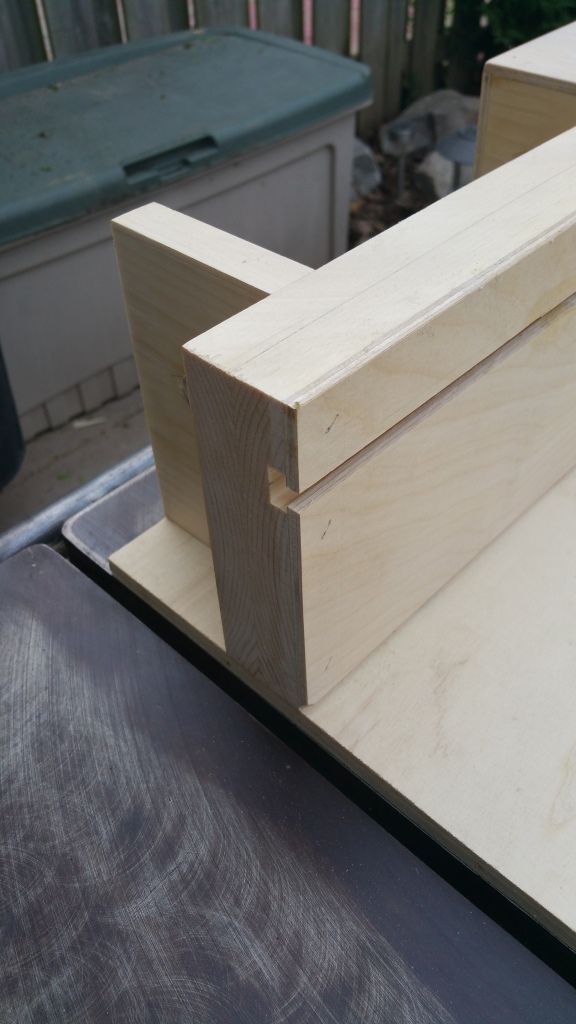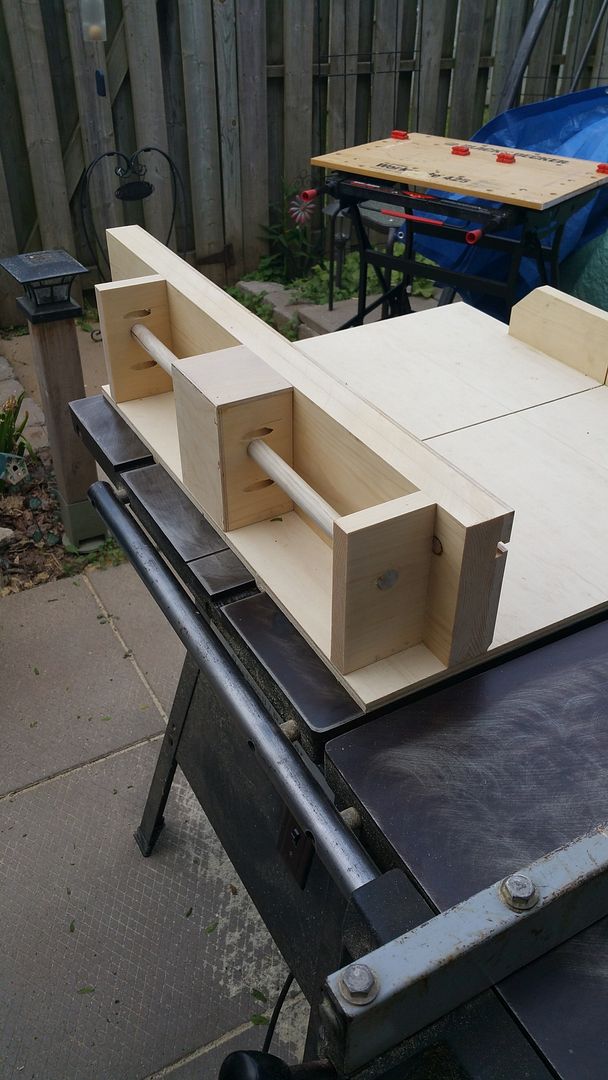 -- Ken in Niagara Falls
---