I needed a workshop stool and used the Workshop Stool plan from David White. My first time using compund angles, a few errors, a new learning curve, fixed and got er done.
I first stripped down some KD 2X4 to 1 1/2" square stock for the legs, 27 1/2" Using 1 X 4 for the remaining pieces. For the top I cut 1 1/2" strips and glued them together for a 11" square seat. The side rails are glued and power nailed, seat is fastened by pocket holes. I did this as I may router a round seat in the future
I generally followed Davids plan but raised the bottom of the lower rails 6" from the bottom. Fits me @ 5' 10".
I am happy with the outcome
Ken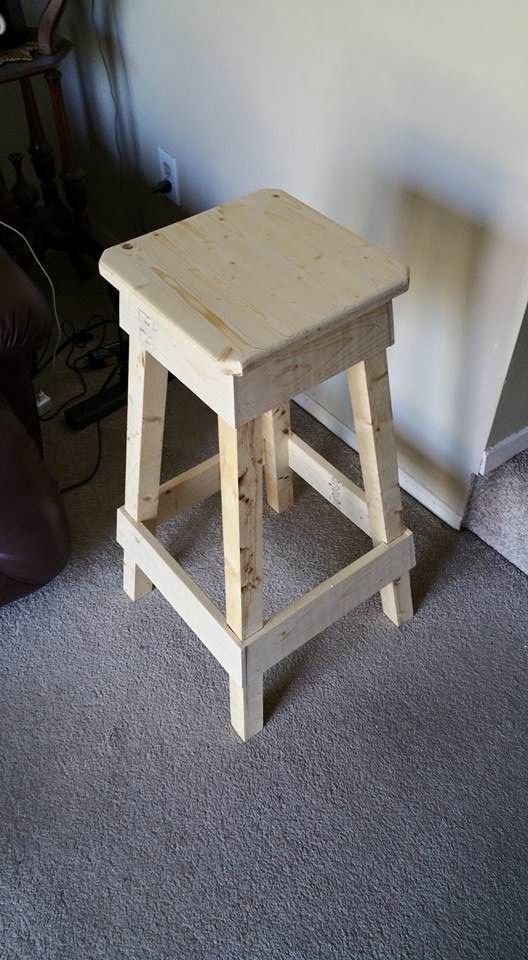 -- Ken in Niagara Falls
---