I apologize to everyone for the delay on finishing this project. I was sidelined for a few weeks doing a stint in rehab. The veterans affairs people thought it was necessary because of my daily morphine use. So off I went… Not many woodworkers to chat with in rehab.
Anyway, Here is the finished project, I had to rush to get this done, so a few minor design changes were made to save time. overall, it was a fun project and a learning experience , as i did a few things differently than i normally would.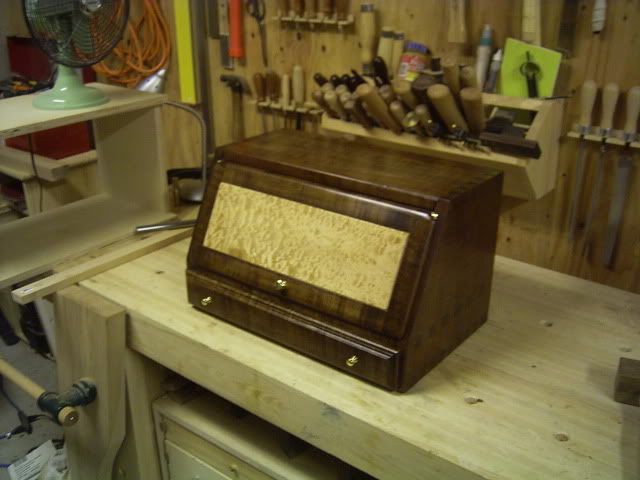 As you can see in this picture, the stain does still allow the joinery to be seen. it would have been a shame to cover up the through dovetails and wedged threw tenons.
the finish is red mahogany stain on the western maple, with a jacobean stain applied over top to give it the darkness and depth (also to try and match the kitchen it's made for). then a few coats of shellac rubbed out.
the inside is unfinished.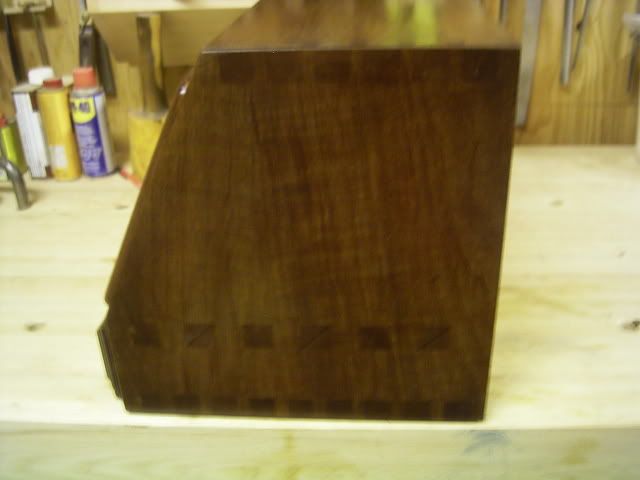 The back is a raised panel made from a single pine board. this was a compromise from what i had originally intended, but it did save some time. and now I know a different technique to make a raised panel with hand tools.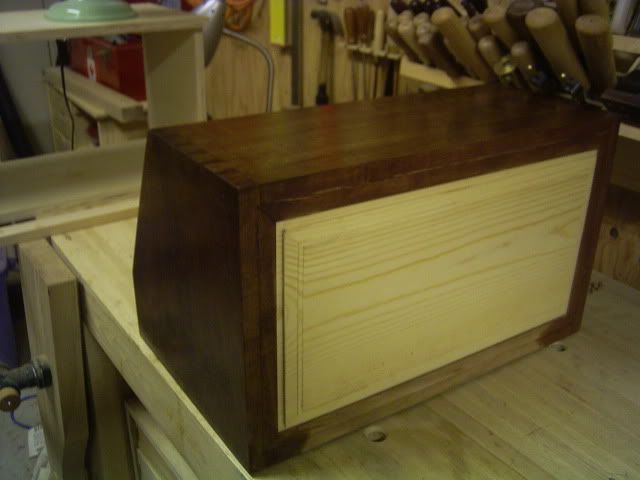 Inside the drawer, I added a kerfed block of birds eye to hold knives, since this is a gift, I'm giving the henkels bread knife as part of the gift. I'm hoping if this project dosen't get much use as a bread box, it will at least be decent kitchen storage.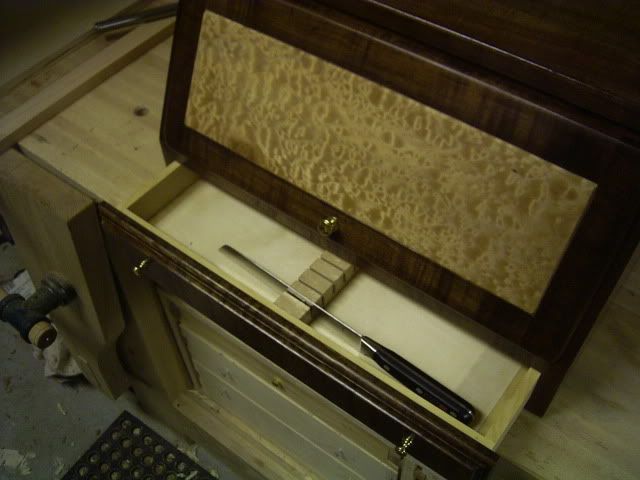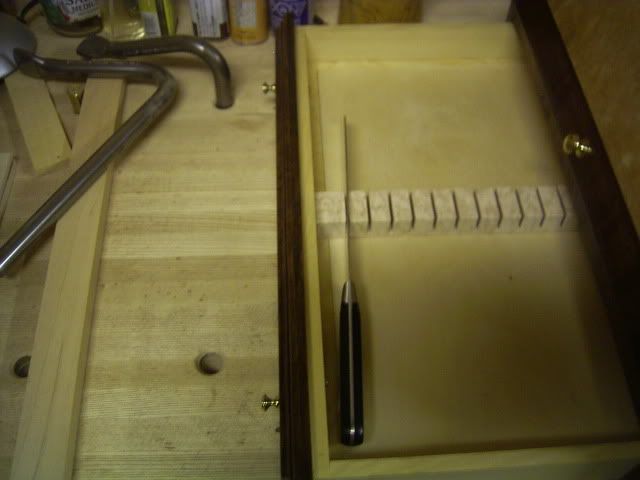 overall, I'm happy with the outcome of this project. Though mistakes were made in my haste. the door hinge was not intended to be visible, but because i changed the hinge type mid build, it was. That change led to different knobs, and not using hinge stays. which i would not do again.
The project gets delivered in the morning, before I get on a plane for a three week vacation with my son. So I will be concentrating on salmon fishing and bear hunting, but i may sneak in a bit of woodworking if i can.
-- Junior -Quality is never an accident-it is the reward for the effort involved.
---