This is the project i am working on, A Bread box which was a special request from a friends eldest daughter for her wedding gift.The wood is western maple, mostly heartwood.
The project is going to receive a very dark stain to match their kitchen, so the hand cut joinery will be obscured when the project is complete.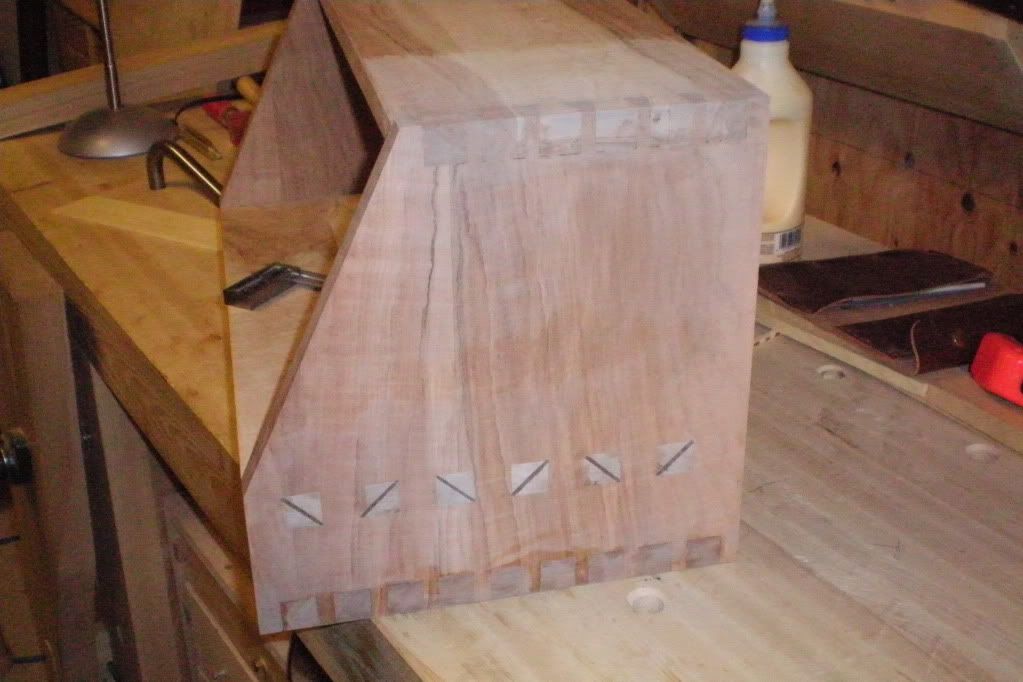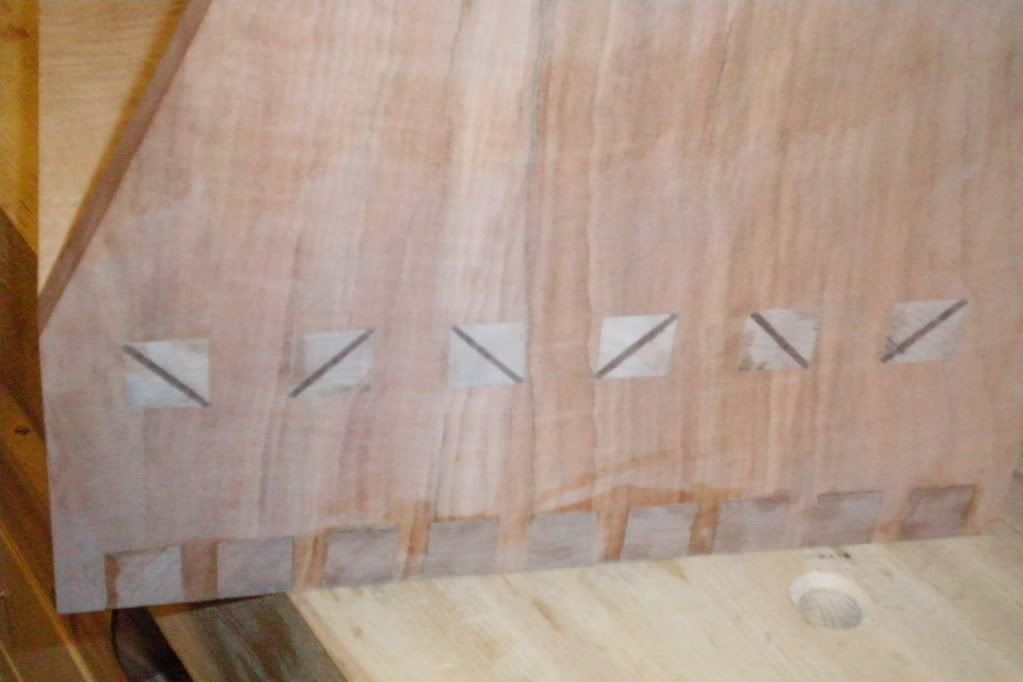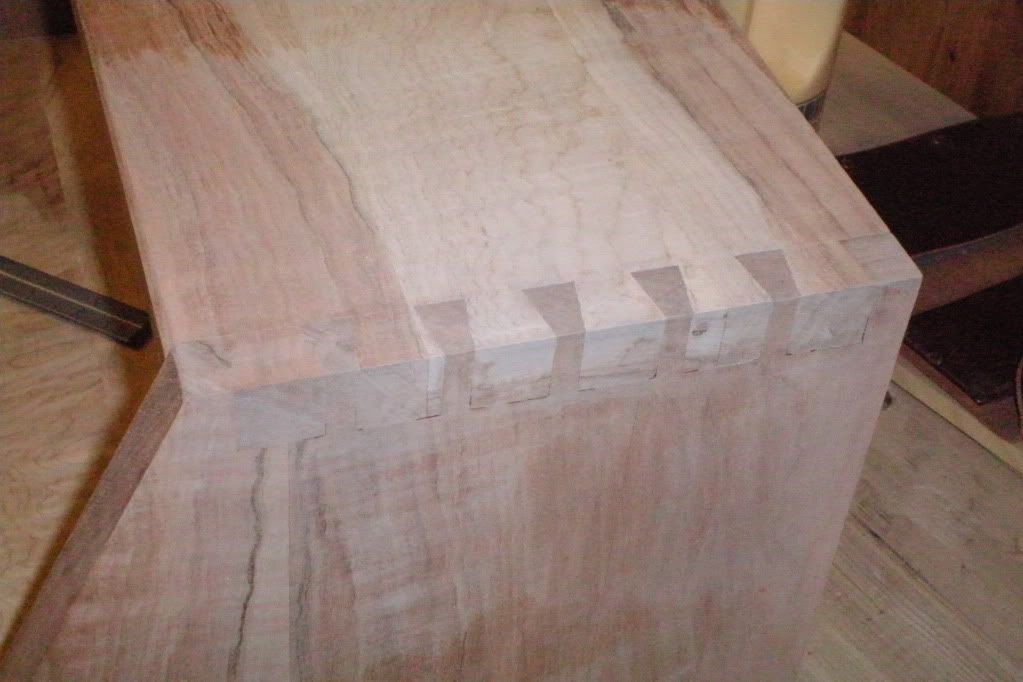 The through tenons are wedged with black walnut wedges.
The drawer is quarter sawn Alaskan yellow cedar, tiny dovetails only 3/8ths of an inch at their widest.
the drawer bottom is attached with drawer slips (again 3/8ths wide).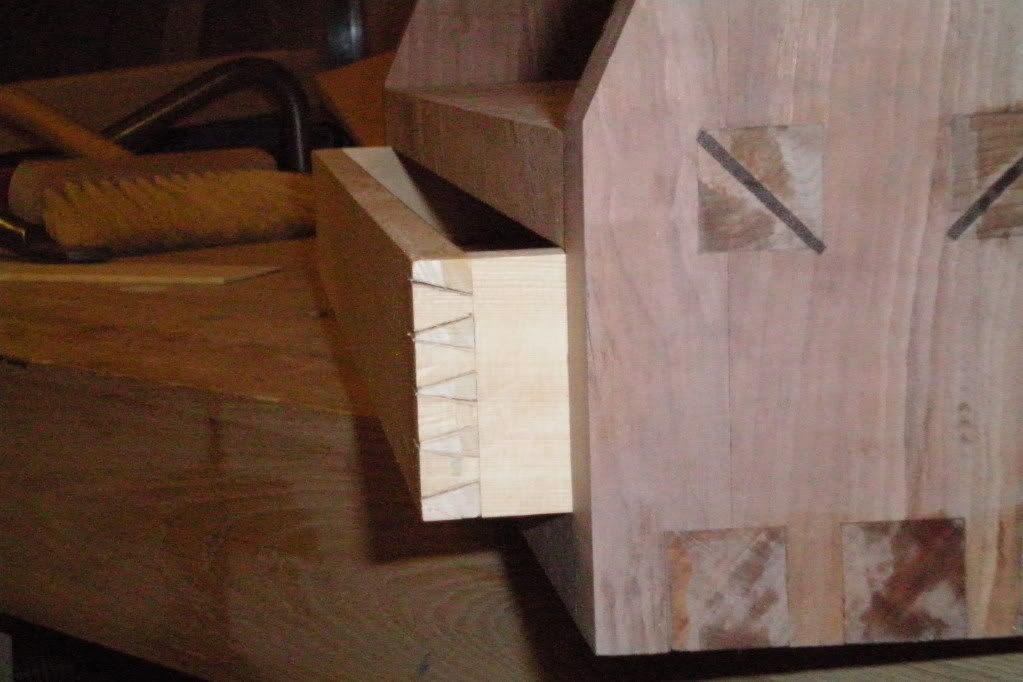 The drawer front will be a solid piece attached to the drawer body, and a frame and panel main door, upward opening, attached with knife hinges.
hopefully i will get that completed soon and get the pictures up.
-- Junior -Quality is never an accident-it is the reward for the effort involved.
---