I have mostly been a hand tool guy. So many hand planes and chisels and saws, but I had a reason.
Most of my obsession for hand tools came from my daily morphine use, I didn't trust myself to use power tools much of the time, and things can go bad with power tools much faster.
Well, after some serious schooling, and some medication changes, I am accepting power into the shop.
the latest of which being routers. I was most timid around routers due to their high rpm, and carbide cutters usually turned on at waist height.
anyway, in the last while I bought what i think is a decent router setup for my small shop.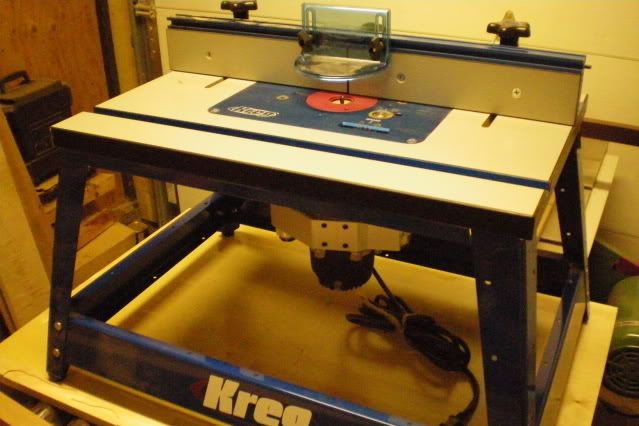 router table, I chose this lift because of the precision adjust , and the above the table bit changes. the router thats in it is a porter cable from a multi base set. I initially thought it would do most shop tasks. but the plunge mechanism(of ther porter cable) is crap, and putting it in the router lift required removing some of the guides for the different bases on the router motor. so it stays in the router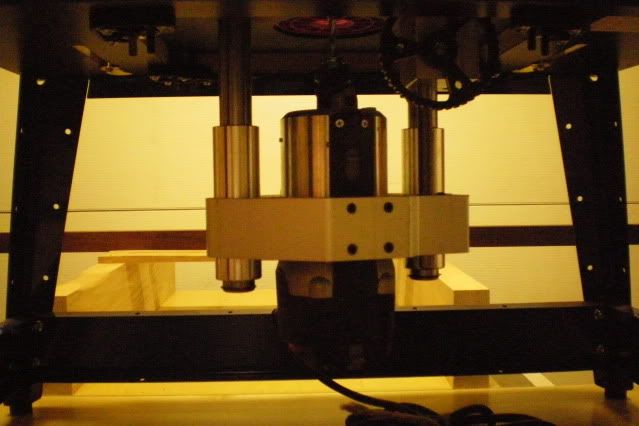 So, with that router being dedicated, I needed another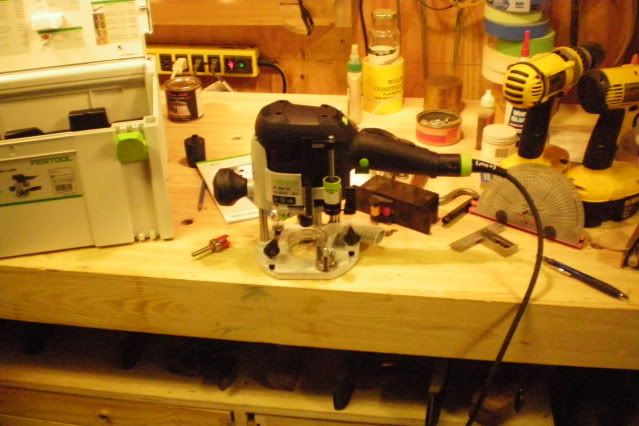 yeah, so I bought a festool. I have a good reason.
back to that precision thing. At school, we got to use an old Elu router which had belonged to James Krenov. the precise adjustment, plunge smoothness and ergonomics of that tool are top notch. which is probably why that aren't made anymore. this particular model of festool (OF 1010EQ) is the nearest thing I could find.
I have to say, for the price, I expected more in the box. at least an edge guide or guide bushings.
but, after a quick assessment, I decided to make some guide fences for the router to do what I needed it to do.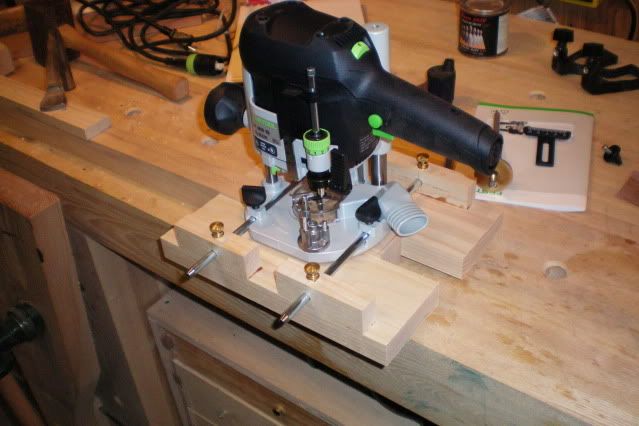 it took less than an hour to make two wooden guide fences , and now I can use it for leg mortises as I intended. I guess it's not uncommon to need to build jigs for a tool right away, I just expected more for the price.
anyway, I should get back to the comission that prompted the need for routers.
-- Junior -Quality is never an accident-it is the reward for the effort involved.
---