Last week I finished school at Inside Passage. I knew it would be hard to leave all those wonderfully precise and stable machines and return to my machine dry shop. So, when the opportunity arose for a decent little jointer, I took it.
This jointer was in poor state when I got it. The tables were out of parallel by a significant amount, causing snipe. the motor was of extreme vintage, grossly oversize(it was 2 1/2 hp), a fire hazard, and running opposite to what was required. There was also a good portion of someones apron or shirt wrapped on the spindle (makes me think it probably bit someone)
The first thing I tackled was the motor, I don't like fire hazards. so I took the case apart and attached new leads, then tried reversing the polarity. well after a few days of scratching my head, not knowing why I couldn't reverse it, I took it to a motor shop. after getting the figure for minimum shop charge, and hearing it would be a week before they could get to it. I bought a new 1 hp Baldor motor. I justified cutting my losses by reasoning that the weight of the other motor(108 lbs) was putting my back at risk every time I needed to move the jointer.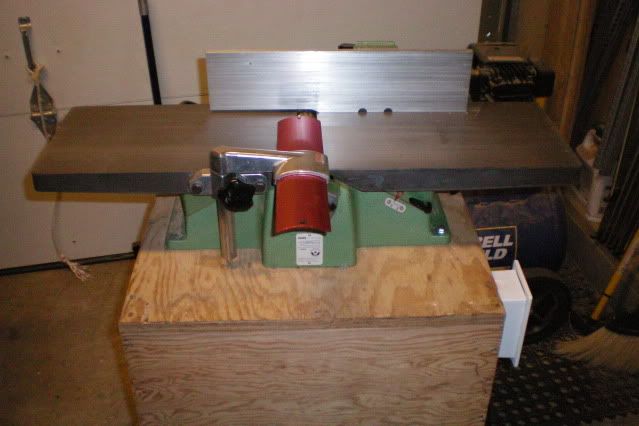 The new motor required reading the wiring plate, a few murrets, and making a hinge plate for belt tension.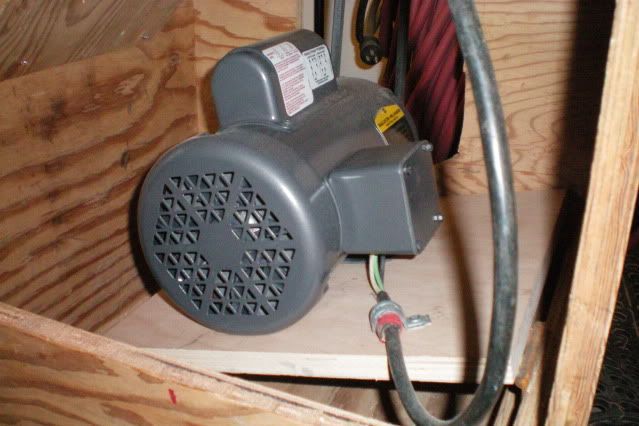 One thing to note was that I bought a linkbelt for this, but it prevented the pulley guard from being installed. I opted for the guard and used a V-belt
I removed the knives , honed them to 8000 grit, and re-installed. I had never set this type of jointer knife before, so it took a few tries to get the result I wanted. should be easier for next time.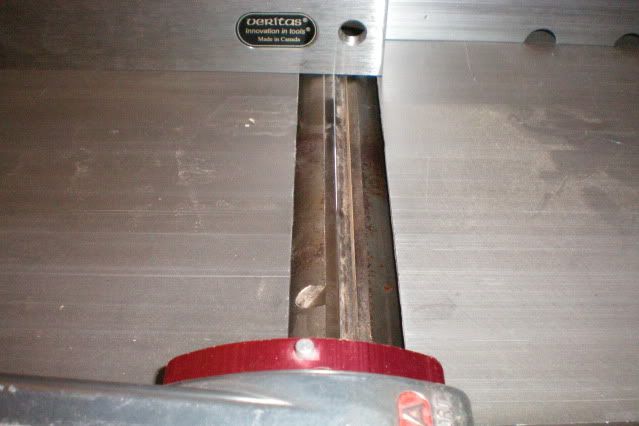 I brought the infeed and outfeed tables into paralled, and jointed some ash. The results are stunning, as flat as the straightedges I used for the setup.
This jointer (I think it is an inca 490) also has a planer attachment, which I have, but may not use as I have a planer (somewhere)
I am finally happy with the jointer, and although it was a few days of setting it up, I think it was worth it.
I should get lots of use out of it.
-- Junior -Quality is never an accident-it is the reward for the effort involved.
---