This is a Stanley no.4 1/2 that I built up from parts.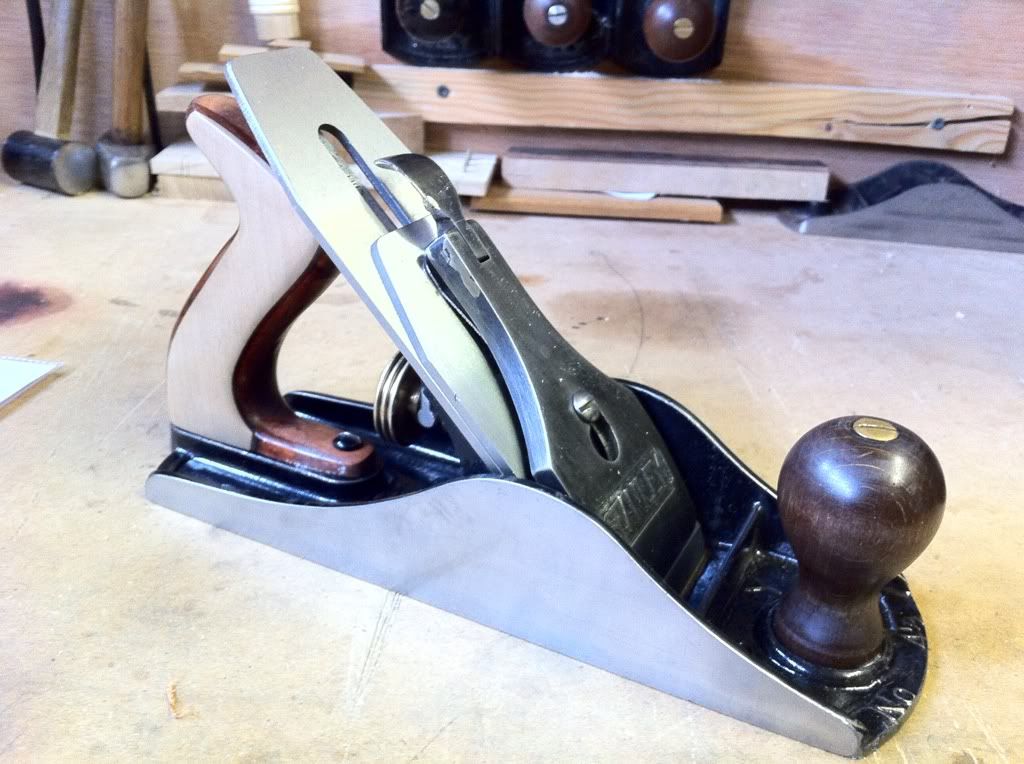 The Tote is a sandwich of 3 pieces of bubinga, in a 'Z' configuration glued to 2 acrylic tote profiles with maple cheeks.
my original idea was to use brass sheet but I didn't have any to hand so I used clear acrylic sheet [from a car registration plate].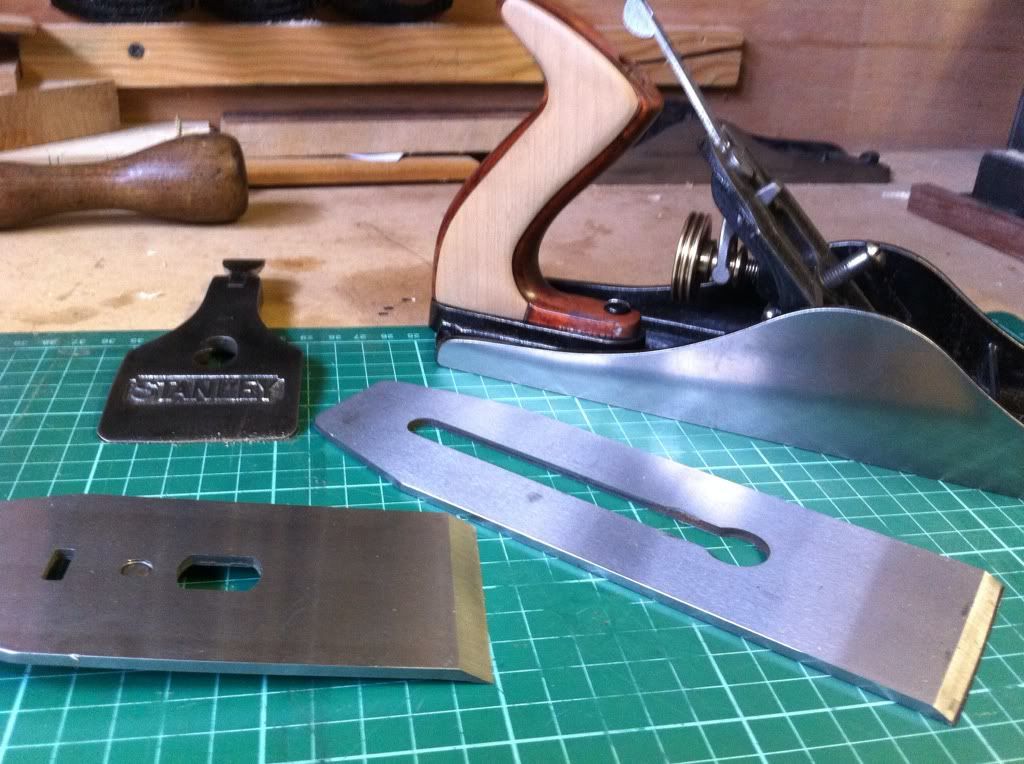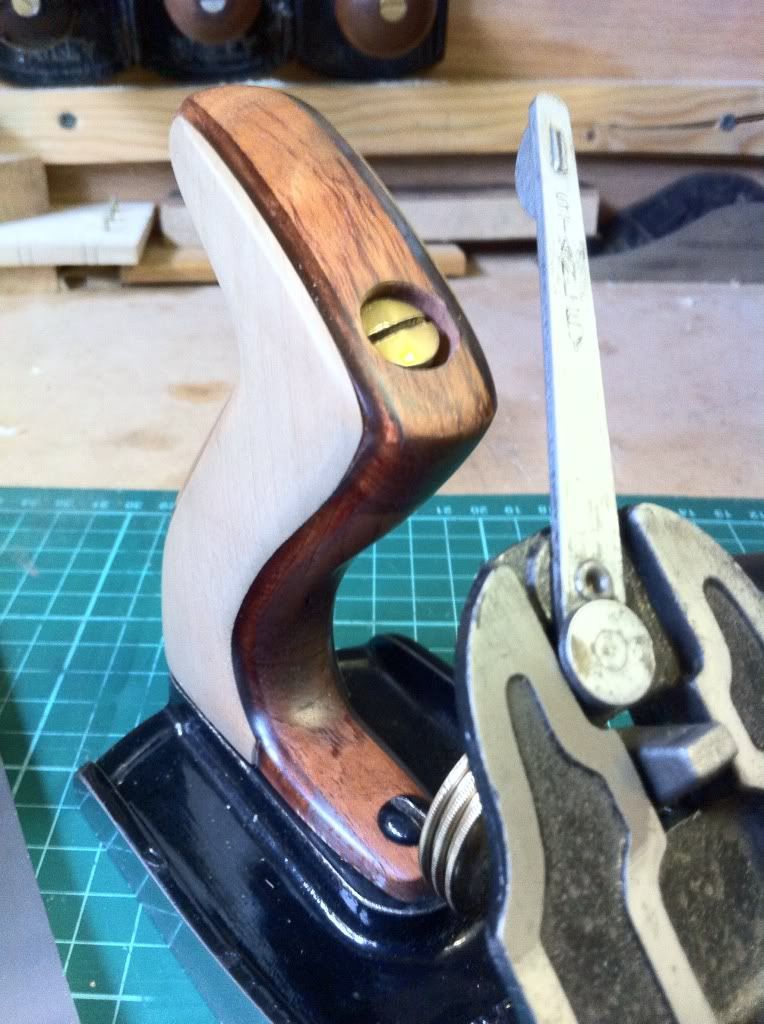 Also I fitted a Quangsheng Blade & Chipbreaker assembley.
The body was first stripped and repainted and the surfaces reground.
The mouth needed to opened up by approx 1.5mm to accept the 3mm Quangsheng blade.
I hope this is of interest.
Cheers
-- Gossamer shavings just floating around the back yard….-Bandit
---