The latest 'messing about' in the workshop has been on two handles for two Spear & Jackson saws. The first saw handle to be 're-modelled' belongs to the 10" S&J Brass Backed Tenon saw I mentioned in the previous blog entry, [mistakenly as a 12"]

and my 8" 'Steel Backed' S&J Dovetail saw, 20ppi. The 8" Dovetail handle has 3 saw nuts, but only on the left hand side. The third screws into the steel back!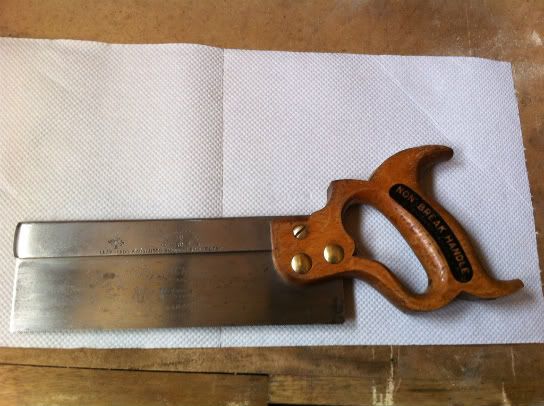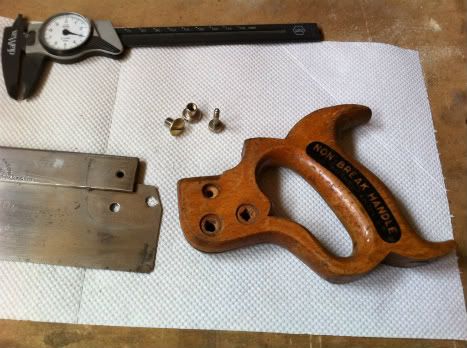 Both saws are fitted with the S&J patented 'NON BREAK HANDLE' -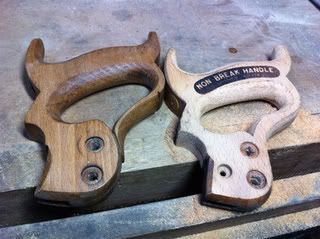 The handle on the left has been re-worked- but not much. This is because the non break feature gets in the way. So I opted to simple give it a nice 'Lambs Tongue' and a general clean up. The same goes for the handle on the right.
The next photo shows the non break feature on the top of the handle-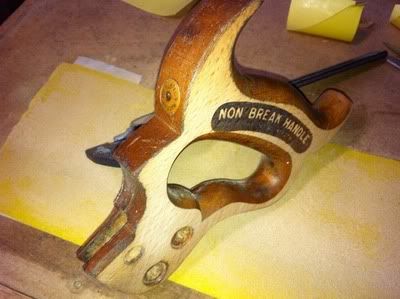 and at the bottom of the handle-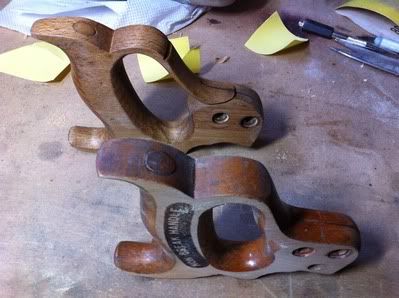 The saw plate has had a bit of a clean up to show the etch & stamping up better.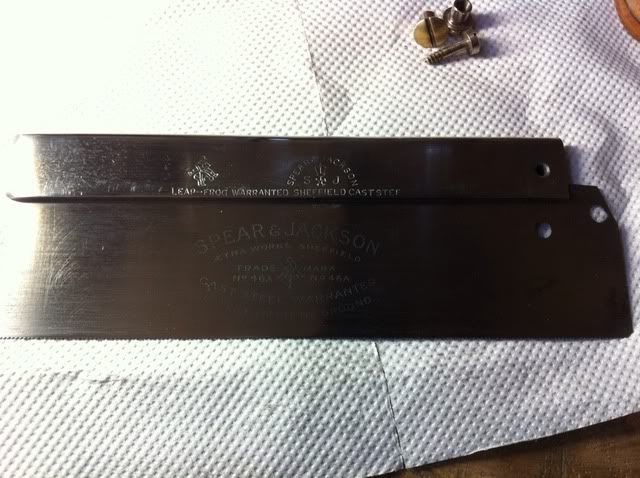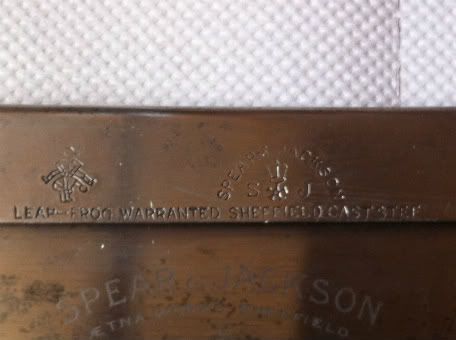 The Dovetail saw handle being marked out for the Lambs Tongue re-shaping procedure!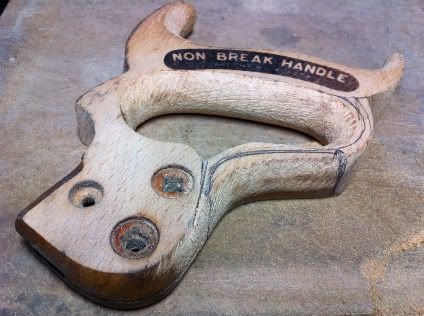 -- Gossamer shavings just floating around the back yard….-Bandit
---