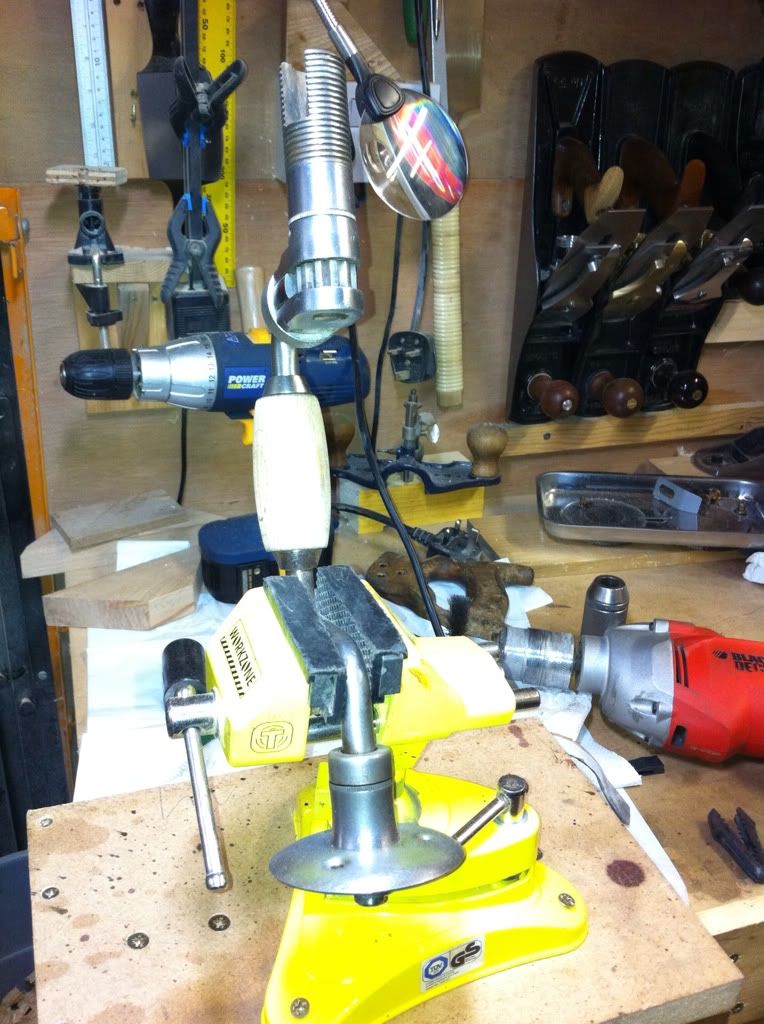 This is a photo taken with my iPhone of the brace being refurbished. I'm really just getting to grips with downloading using the iPhone and Photobucket?? Hopefully it is successful?
OMG it works!
In this pic you get a closer look at the chuck body-

This is held in a 'cheapo' vice I bought from 'ALDI' (Wal-Mart, but even cheaper, to our American cousins) years ago. It is very handy cos you can adjust it to suit what you are doing.
It originally had a sucker pad on the bottom to attach it to the work bench etc., but it didn't work so I pulled it off and screwed it to a mounting.
The mounting is actually a simple Robert Wearing jig for holding your work pieces together when you mark out the pins- through the dovetails you have just cut.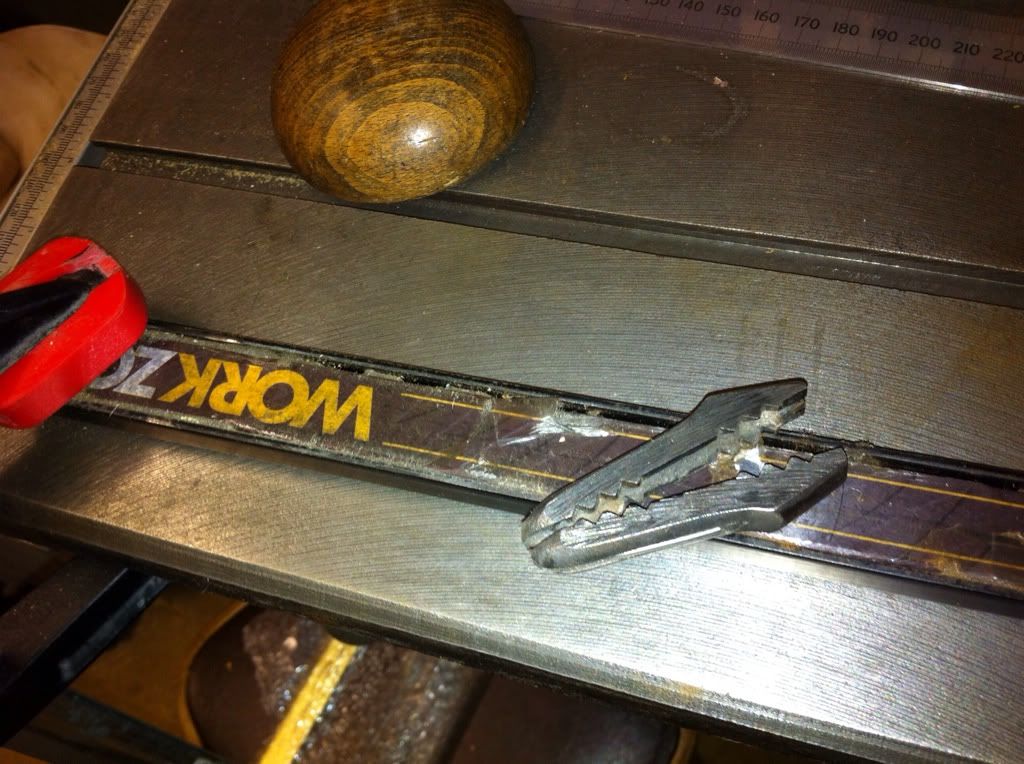 I also like to use these magnetic tool holders to hold 'fiddly' small parts in situ whilst I wire brush them. This tool holder is clamped to the table of my bandsaw.
The next one is clamped in the bench vice to hold this saw plat in place while I clean it up.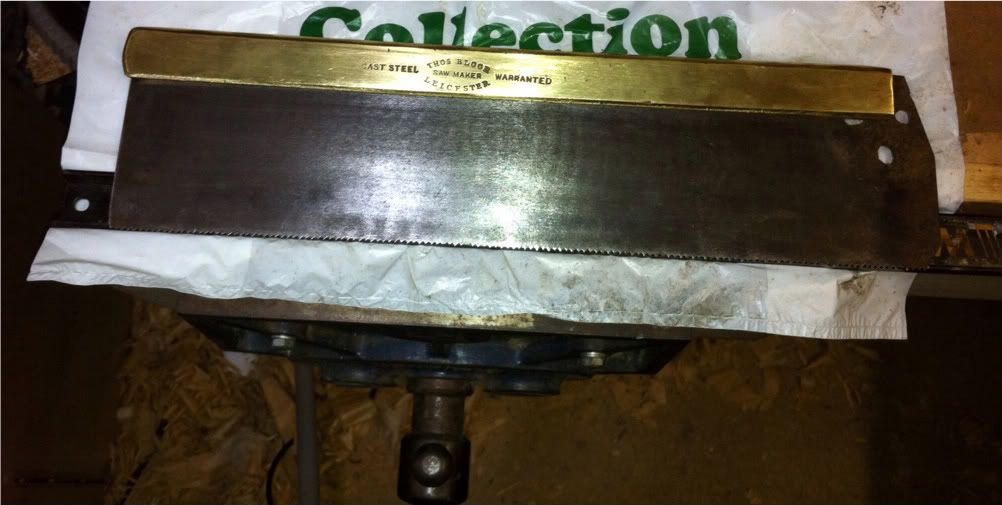 -- Gossamer shavings just floating around the back yard….-Bandit
---