This build has been in 'progress' far too long. It started with a reset of my kitchen layout that my Wife and I agreed upon. Much of a back-story here, but in the essence of brevity, I'll just say this is the point I got to quickly and stopped. The Cabinets are somewhat standard construction with BB ply for the box, Hard Maple for the roll outs and Heirloom Cherry for the face frames and raised panel sides. The roll outs are on full ext. slides. The top rollers are 22" deep. The lower are 18" deep and set back with the thought of having spice and canned good storage on the inside of the doors. The interior and doors is where my problem began. My face frames (width) are flush with the carcass width. 15" ID box – 15" ID frame. Prior to construction I drew out my plans by hand but never went the full step of planning for my hinge hardware. PROBLEM. In my head I visioned your basic cope and stick raised panel door with a full inset using blumotion euro hinges. The proper swing of the doors to allow for the full width roll outs is my glitch. Much sadness would ensue realizing one of a few things needed to be quite different. So at this point in the build I fear my best choice is to forsake my full inset doors for a 3/8" lipped door or 1/2" overlay door. Both choices using a piano style hinge. Possibly one with a fancy finial.
To those of you reading this your comments suggestions and hardware solutions are most welcome. The wealth of knowledge on the other side of this screen is beauty to behold. please respond with all you got.
Enough spilled milk, there are several things about this build I am quite proud of. When I was in the stage of milling the cherry, I spent a huge amount of time playing with finishes. (you name it, I tried it.) The color my wife and I both wanted is what you see in the photos, Full rich deep cherry you see on antiques. The finish technique I chose to use was aging the cherry with a 10% solution of potassium di-chromate and many coats of shellac wiped and brushed for protection. (the plywood carcass was done with wipe on satin poly.) The beauty that sprang forth 1 hour after aging was incredible. There is some sapwood in my panels that evened their tone far better than any stain would accomplish. (short of toning a lacquer with dye and shooting it.)
Another source of pride is the fact this has been to date my largest build, the logistics in a small shop are all too well known to most of us here at LJ.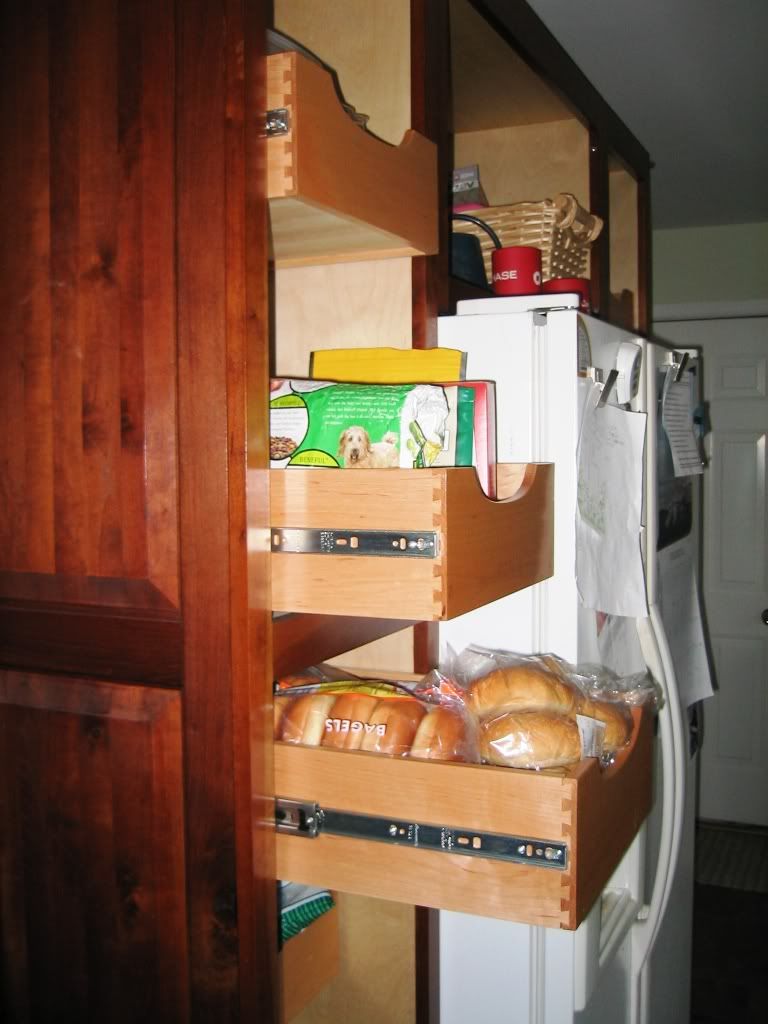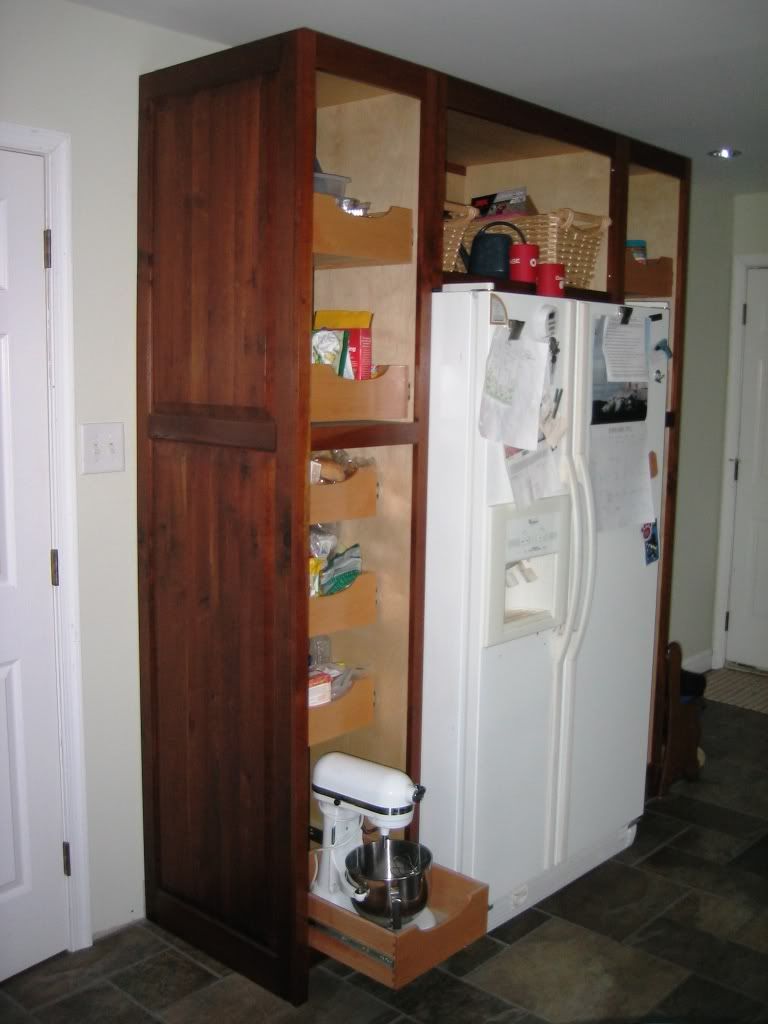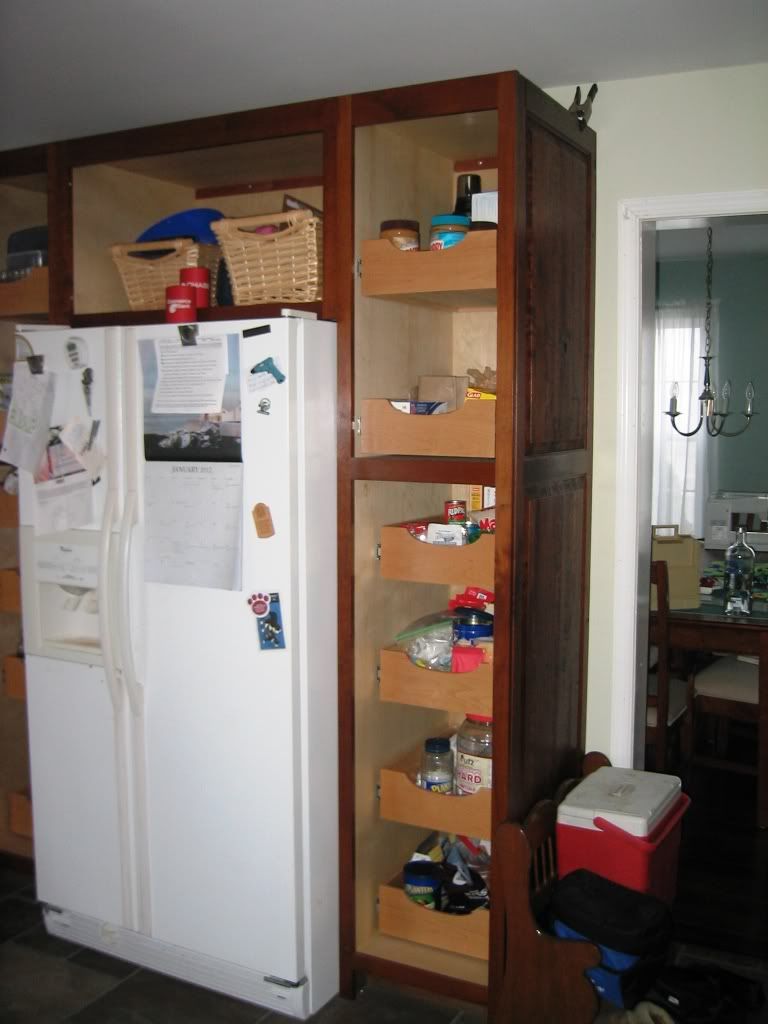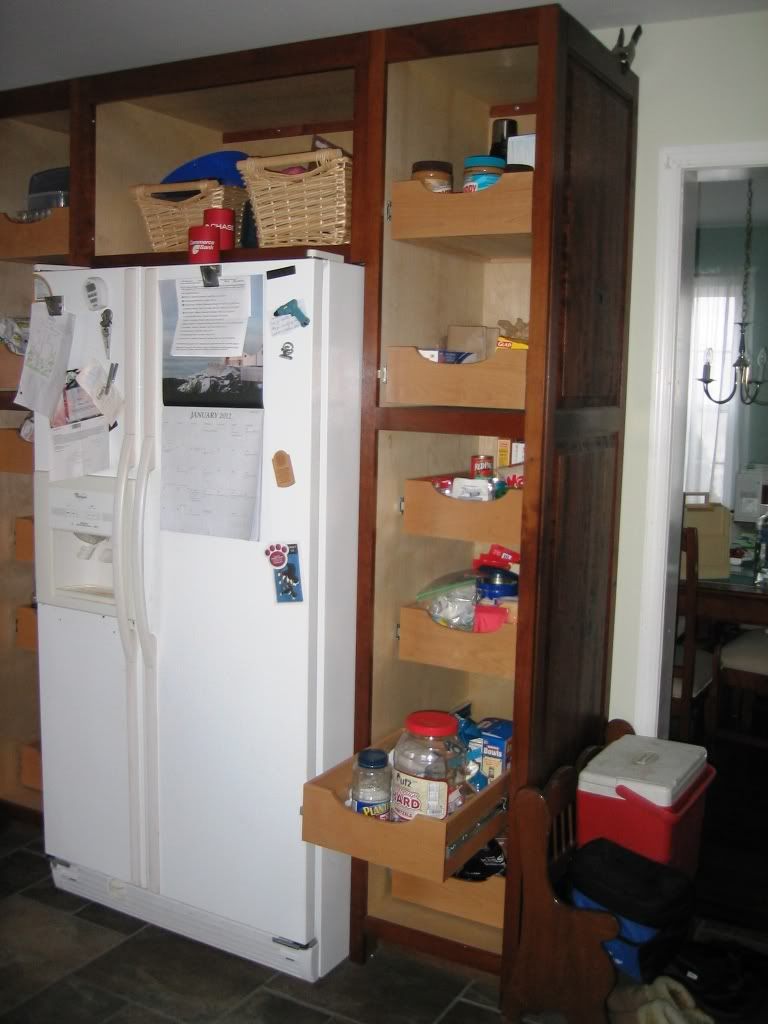 -- "The greatest pleasure in life is doing what others say you cannot do."-Walter Bagehot
---