It's been a long haul and not without a few setbacks, but our first semi-production run is almost complete.
I have to say (and I have seen this mentioned before) these tops are the most labor intensive project I have ever experienced.
With that said, I still have to build 3 more. It's official-I really am not that bright!!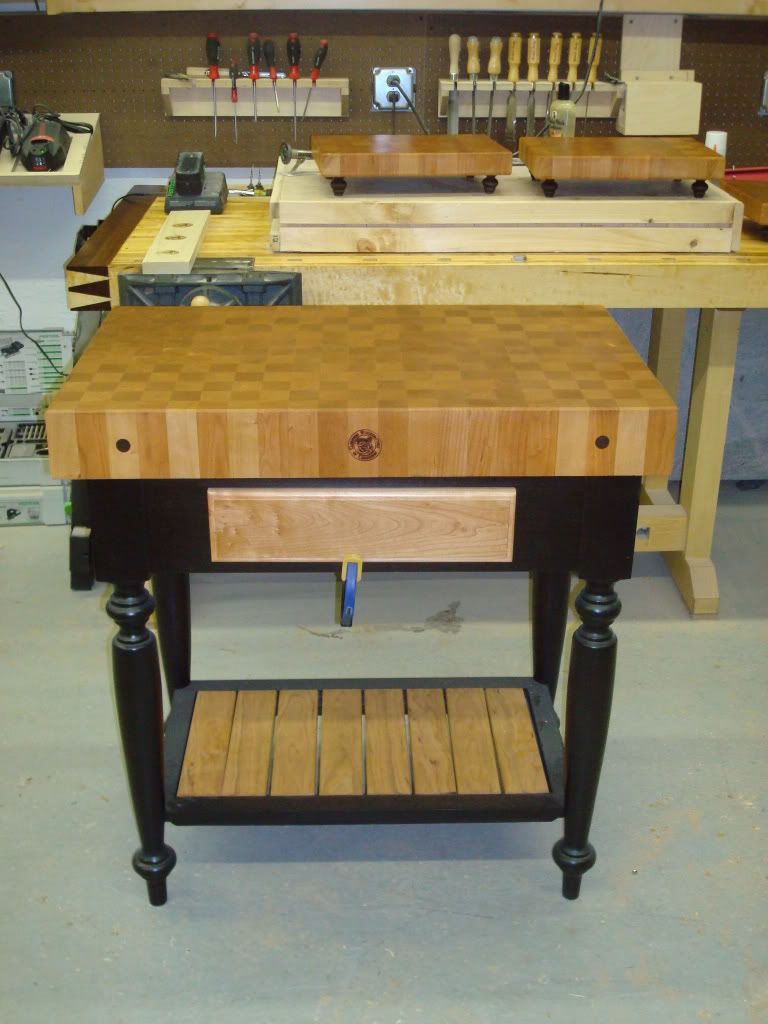 and Cherry Base Clear Coated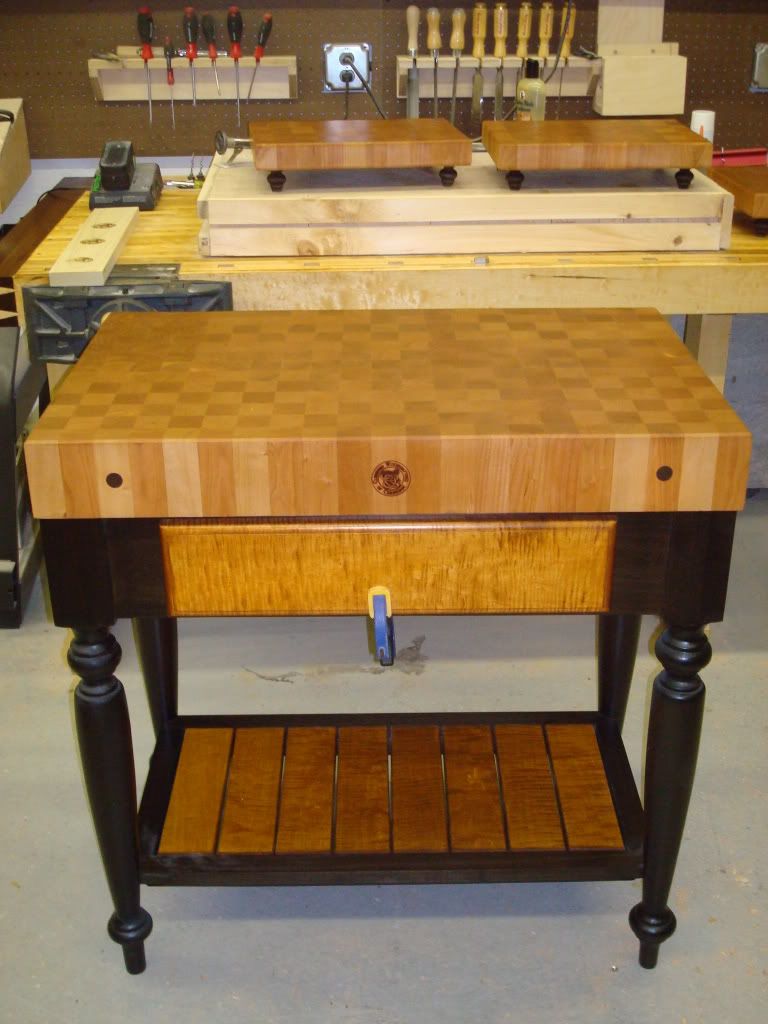 Tiger Maple and Walnut Base with Cherry Top
That Big chunk of Maple with the pine "CA-ed" to the edges is the setback.
After a couple of weeks of work I was sanding the top and kept hearing a cracking noise- like popcorn in a microwave. Turns out the Maple was case hardened and is splitting in every square across the grain.
(Just finished gluing the sides together to show my lumber supplier when we took the pics.)
My Favorite piece!!!
Lace wood and Cherry-(Goes together like butter and bread!!)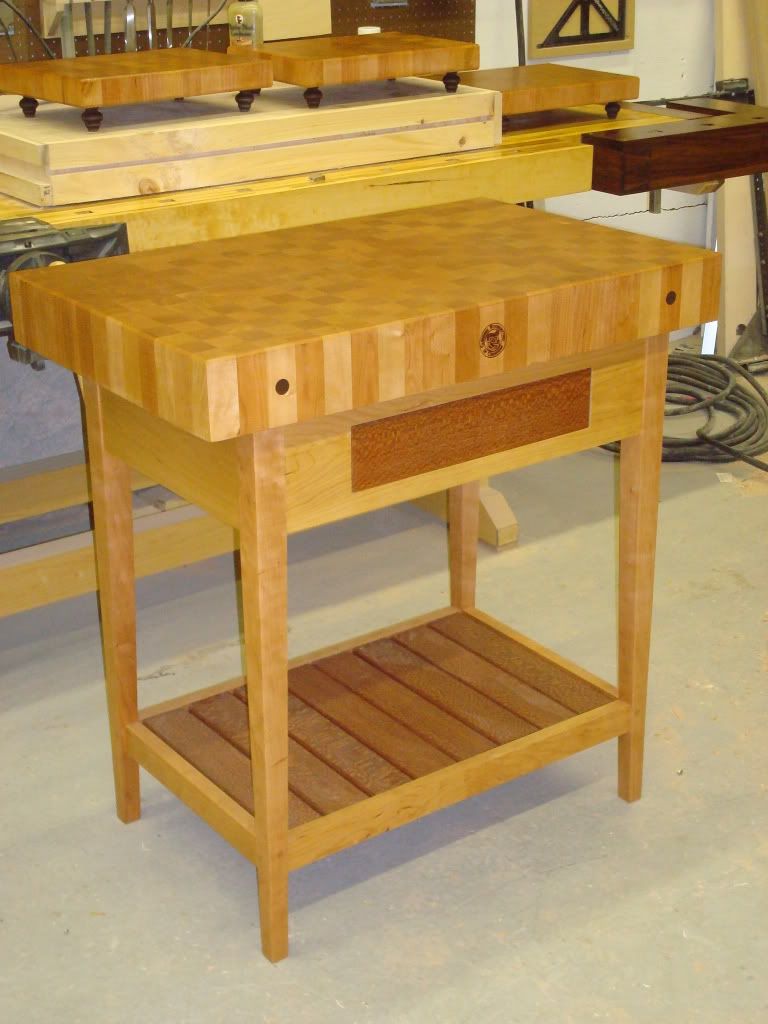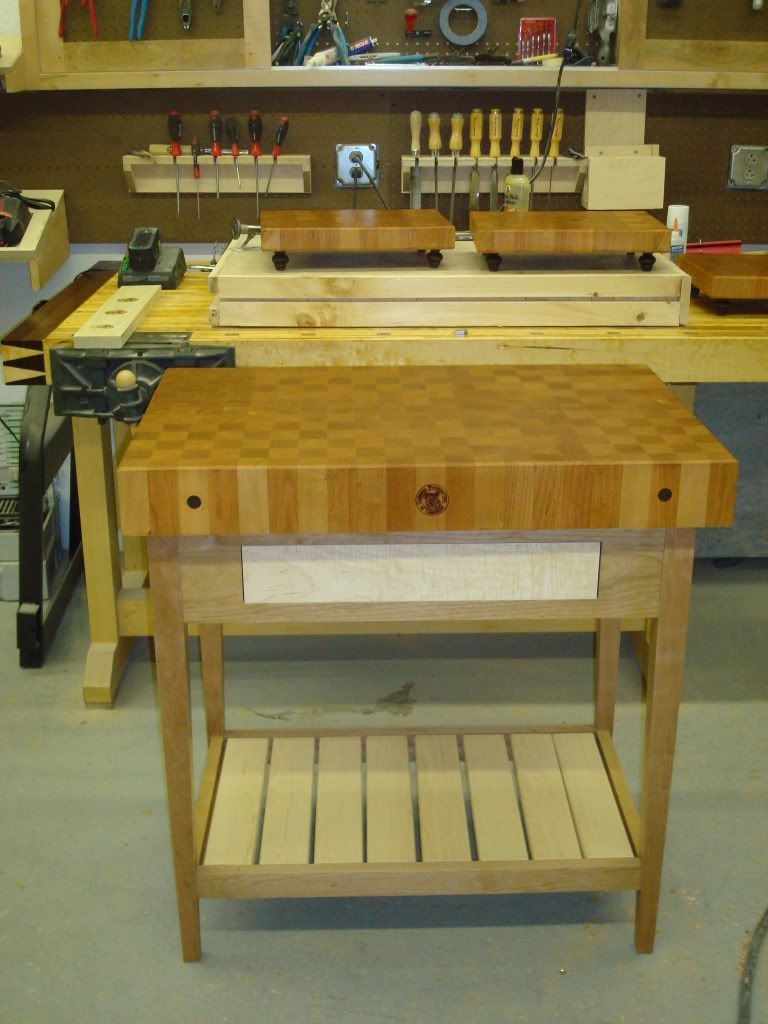 Of course the best part about Xmas—— Scraps become gifts!!!!
Lessons Learned
The goal we set-was to build 4 bases and two tops- one Cherry and one Maple.
The problem with goals is-if you don't define them they are to easy to reach. Next goal is to COMPLETE two tops-now that we have the build part down (LOL)
Next pics are drawers and Finish complete.
Not sure how to embed pictures so bear with me. I usually get the hang of things sooner or later!! (usually very later!!)
-- J.G.Murphy
---