I built this small chest of drawers from scrap wood that was just laying around the shop. It started with a phone call from my Dad. He had explained that he needed a small chest with 3 drawers to fit between the beds in his fifth wheel trailor. The measurements of 14.5" X 18" X 27" was a tight fit so I decided to use the space wisely and not have an overhang on the top.
I decided to use the Herring bone pattern on the top to use up a few small scrap pieces of Oak and Maple,(I didnt have a pieceof wood that was large enough for the top) So when all else fails go for it and get a little bit creative.
I used simple tongue and groove style guides for the drawers and box joints for the drawer construction.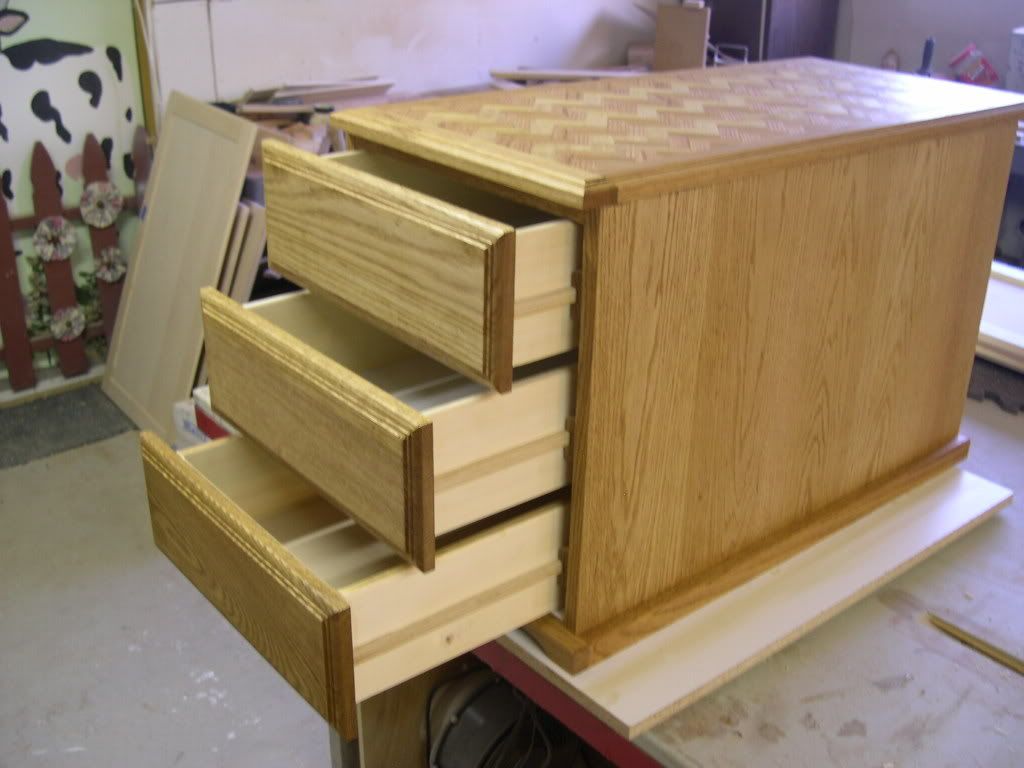 I needed to think of a way to make a stop to keep the drawers from coming out to far but be able to take them out if needed, remember lol….this is my first and I'm kinda winging it w/o plans.
So I cut a small notch in the tongue about an inch from the end for the stop pin to drop into.

And made the stop on a pivit with a spring under it to keep just slight pressure on the tongue.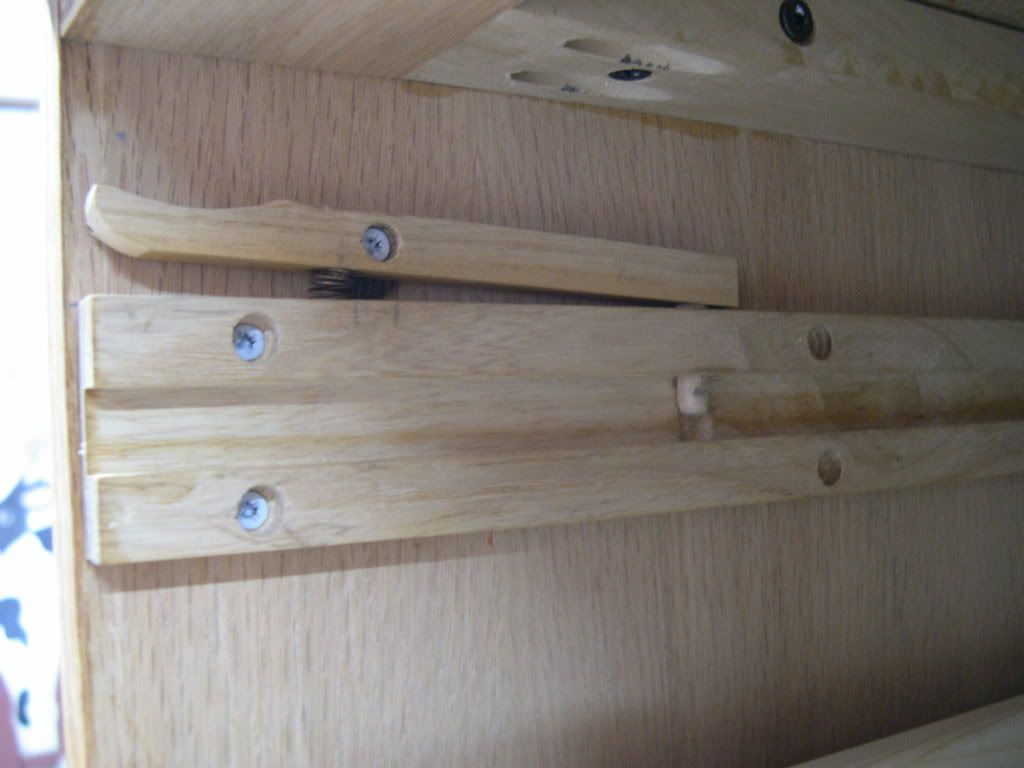 I stained it with Golden Oak to match other cabinets, I'm not a big fan of stain I would rather enjoy the ture color of the wood.
Next step is to get the finish applied then deliver it to Dad almost 6 hours away…but it will be worth it to see the smile. Thanks for looking
Jim
-- Can't never could do anything, to try is to advance.
---